From September 7, 2015 thru September 13, 2015
At the week's outset, what you bring to your new locale is just as important as what you're getting from it. Your energy and interest inspire those you meet, creating a true cultural exchange. Midweek, evaluate your values with an eye toward your travel budget. Cheap seats at a sporting event can put you in the thick of things in a way expensive concert tickets never will. By Friday, your sense of freedom is expanding, and you're packing thrills in left, right and sideways. Now this is travel, the way it's meant to be!
Worried about money? Your Gold Tarot can put you on the path to greater wealth! You'll see the financial strengths and challenges, and be better able to make the best of your assets. You'll be raking in the cash in no time with help from your Gold Tarot - it's like consulting a personal financial advisor!
Read More »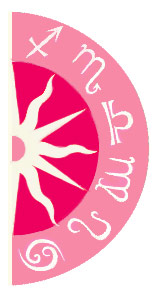 Discover what 2015 holds for you: