From December 7, 2015 thru December 13, 2015
Now this is what you left town for! The beginning of this week will positively sizzle with action, as you find yourself the object of intellectual interest and fervent flirtation. You might be tempted to end your trip right here and settle down, but remember: It's that rambling, unpredictable nature of yours that made you so interesting in the first place! (Plus, who would water your plants?) Midweek brings some stress (possibly health-related, like a foreign bug?), so try to relax and take things easy. You'll feel better soon enough. This weekend, expect excitement. Maybe a spontaneous change of scenery is in order.
We all have wishes, but sometimes we aren't sure if, when, or how they will be granted. Your Make a Wish Tarot reveals how you can make a dream your reality. This three-card reading explains the circumstances surrounding your wish, the challenges to overcome, and the final result. Will your wish come true? Find out!
Read More »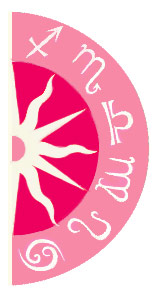 Discover what 2016 holds for you: