From September 7, 2015 thru September 13, 2015
The sheer foreignness of some aspect of your trip is disconcerting at the beginning of the week, but persevere and put it in perspective. Instead of tallying up positives and negatives, appreciate newness in all its forms. By midweek, you gain a new, remarkably deep understanding, the kind that makes traveling worth its weight in gold -- and you'll get there not by spending money but by delving into the real culture of your destination. Keep the vibe going this weekend; avoid tourist traps, don't buy silly souvenirs and get the lowdown from the locals.
Get a clear perspective on your perplexing situation! The Egyptian Tarot comes to us from the time pharaohs walk as gods among the living. The left eye of Horus, an indestructible sky god, is associated with the Moon (lunar cycles) while the right eye is associated with the Sun. Together, they'll help you see deeply into your present and future.
Read More »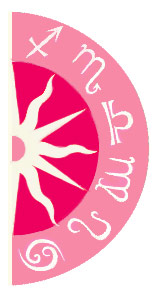 Discover what 2015 holds for you: