From February 8, 2016 thru February 14, 2016
Tend to the smaller details of your trip as the week begins (double-checking itineraries, making reservations and the like), and find ways to help out your fellow travelers in need. (Not everyone has your globe-trotting confidence, you know.) By late Tuesday or Wednesday, you could find yourself lost in thought and indecisive. Be patient and trust that you'll figure out what to do next. On Friday and Saturday, you might feel more like a traveling prophet than a humble tourist -- others will flock to your natural magnetism, smitten by all that confidence and charm. (Who can blame them, right?) On Sunday, take a risk and get caught up in the moment.
What do you want most in life? The Vision Quest Tarot is a guide to help you achieve your biggest goals. Whether your personal vision involves romance, riches, or personal happiness, you'll take a giant step toward success and fulfillment with this amazing five-card reading. Find out what you must focus on now to manifest your heart's desire!
Read More »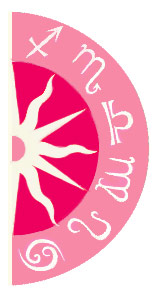 Discover what 2016 holds for you: