From February 8, 2016 thru February 14, 2016
Tend to the smaller details of your trip as the week begins (double-checking itineraries, making reservations and the like), and find ways to help out your fellow travelers in need. (Not everyone has your globe-trotting confidence, you know.) By late Tuesday or Wednesday, you could find yourself lost in thought and indecisive. Be patient and trust that you'll figure out what to do next. On Friday and Saturday, you might feel more like a traveling prophet than a humble tourist -- others will flock to your natural magnetism, smitten by all that confidence and charm. (Who can blame them, right?) On Sunday, take a risk and get caught up in the moment.
Fill your life with joy by learning about your personal chakras, or spiritual energies. Wondering why you feel out-of-whack some days, then fantastic the next? What is really happening in your soul? The Chakra Tarot helps you discover the truth by revealing the state of your body's seven sacred energy centers, and how each affects your life.
Read More »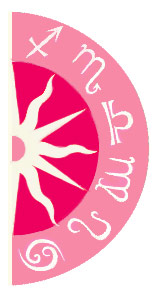 Discover what 2016 holds for you: