From November 23, 2015 thru November 29, 2015
You might feel a little moody as the week begins, but don't let it spoil your trip. This is merely an emotional bump in the road (perhaps stirred up by thoughts of relationships back home?), and you'll be back to your old self in no time. Around the middle of the week, you'll be a master-traveler, quick to make friends and charm the natives. (Hmmm, seeing as they're charmed and all, maybe they could recommend a good restaurant, too?) Thursday and Friday were made for gaining insights and making travel plans, and you'll be an excellent judge of what's worth going out of your way to see -- and what should be avoided. This weekend, don't get ruffled if others rub you the wrong way.
The Zodiac Love Tarot reveals the truth about your love life. Learn which obstacles are in your way and where your strengths lie. This reading clarifies important relationship issues, allowing you to search for answers through the symbolism of astrology and Tarot cards. The imagery of this unique system allows you to achieve your heart's desire.
Read More »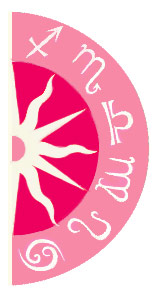 Discover what 2016 holds for you: