From February 1, 2016 thru February 7, 2016
Is this a race? Whatever the reason, you're sprinting to reach the finish line (or is that the departure gate?) as the week begins. Put this out-of-character haste to good use, whether that means staying out late or just packing a bunch of sightseeing into your day. (Just don't rush when it comes to anything financial or legal, of course.) Midweek brings opportunities for romance on the road -- if you're looking for it, that is. In any case, you'll be unusually charismatic and communicative in all your dealings. Friday and Saturday spell trouble for working with others, so try to get along. By Sunday, you're back at your diplomatic (and even affectionate!) best. Expect an enthusiastic response and you'll get one.
We all have wishes, but sometimes we aren't sure if, when, or how they will be granted. Your Make a Wish Tarot reveals how you can make a dream your reality. This three-card reading explains the circumstances surrounding your wish, the challenges to overcome, and the final result. Will your wish come true? Find out!
Read More »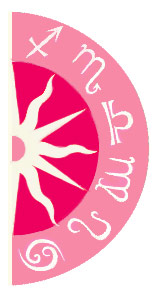 Discover what 2016 holds for you: