From November 23, 2015 thru November 29, 2015
You might feel a little moody as the week begins, but don't let it spoil your trip. This is merely an emotional bump in the road (perhaps stirred up by thoughts of relationships back home?), and you'll be back to your old self in no time. Around the middle of the week, you'll be a master-traveler, quick to make friends and charm the natives. (Hmmm, seeing as they're charmed and all, maybe they could recommend a good restaurant, too?) Thursday and Friday were made for gaining insights and making travel plans, and you'll be an excellent judge of what's worth going out of your way to see -- and what should be avoided. This weekend, don't get ruffled if others rub you the wrong way.
Get a clear perspective on your perplexing situation! The Egyptian Tarot comes to us from the time pharaohs walk as gods among the living. The left eye of Horus, an indestructible sky god, is associated with the Moon (lunar cycles) while the right eye is associated with the Sun. Together, they'll help you see deeply into your present and future.
Read More »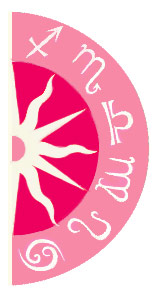 Discover what 2016 holds for you: