From April 27, 2015 thru May 3, 2015
Anticipate differences from the way things are at home on Monday, and have your tolerance unpacked and ready to go. Through the middle of the week, though, it's easy to work your particular brand of magic on the world. An unexpected upgrade could come your way -- or a little roadside flirtation. Your regular routine is many miles away through the weekend, and you're glad for the distance. Good times are the rule rather than the exception. If you're a little moody on Sunday, well, take a day of rest.
Get a clear perspective on your perplexing situation! The Egyptian Tarot comes to us from the time pharaohs walk as gods among the living. The left eye of Horus, an indestructible sky god, is associated with the Moon (lunar cycles) while the right eye is associated with the Sun. Together, they'll help you see deeply into your present and future.
Read More »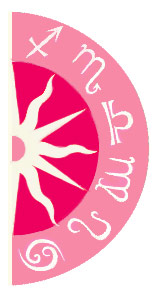 Discover what 2015 holds for you: