Birthday Tarot Spreads to Try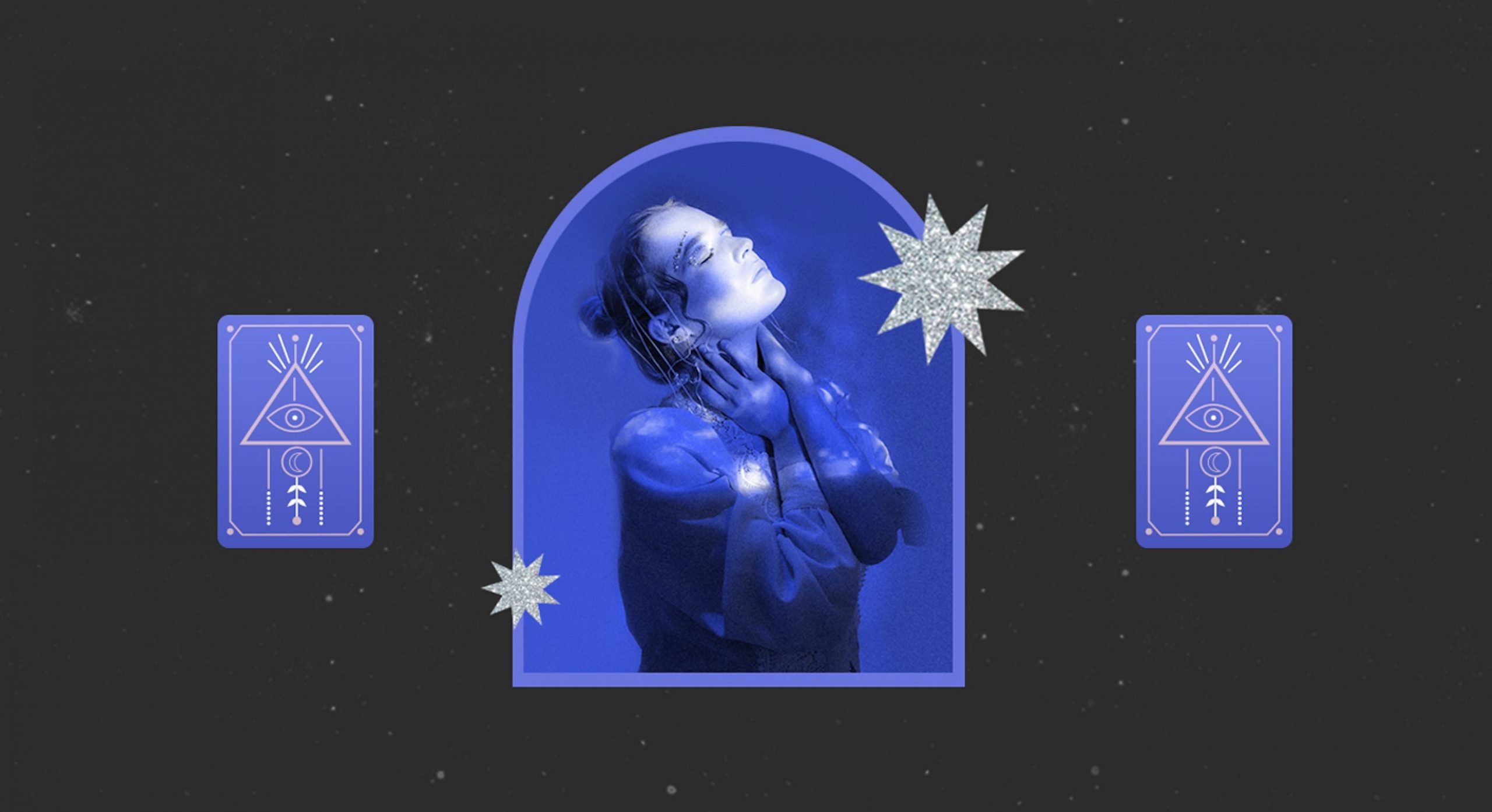 It's your birthday! Maybe you've already calculated your birth chart and your life path number. But now, you want to celebrate with something more specific to what's happening right now in your life. Tarot readings are incredibly personal and can help you see outcomes, issues, or ideas in a new light.
What's more is that when they are applied to a life changing moment—such as turning another year older—they can highlight what lessons are coming your way in the next chapter. To give us some great birthday Tarot spreads, we chatted with tarot reader Maisy Bristol.
She offered tk great Tarot spreads for you to try this year:
3-Card Tarot Spread
"Any three-card variation Tarot spread will be easy enough to handle—even for a beginner!" says Bristol. Here is a perfect beginner-friendly three-card birthday spread:
This year's theme
Next year's theme
Major lesson learned
Year Ahead Tarot Spread
This one is as simple as they come. Bristol explains that, sometimes, it's nice to know what's coming down the road so you're not surprised by obstacles. She suggests doing this spread on the eve of your birthday.
Month 1 Theme
Month 2 Theme
Month 3 Theme
Month 4 Theme
Month 5 Theme
Month 6 Theme
Month 7 Theme
Month 8 Theme
Month 9 Theme
Month 10 Theme
Month 11 Theme
Month 12 Theme
Birthday Lessons Tarot Spread
If you're hoping to get a bit more "in depth" on your birthday, Bristol shares this detailed spread to help you identify major lessons.
The best part of the year
The worst part of the year
What I learned this year (i.e. my "lesson")
How I feel about turning another year older
Advice to take into the next year
"It might be prudent to write down your responses," according to Bristol. "You may want to remember the lesson you learned this past year—because it will directly affect how you approach this next year."
Who Am I Now? Tarot Spread
This spread is going to take a little longer than the others and that's because it asks you to pull a Tarot card for every year of your life. That's right. Are you up for the challenge?
Bristol says that this helps you get granular about who you were in contrast with who you are today. Here are a couple tips from her:
Use different Tarot decks if you have multiple. The reason for this—aside from the fact that you might be older than 78, and thus require more than 78 cards—is that you might experience similar energy across various years of your life
Meditate on each year of your life as you shuffle
If you choose to start from the year that you first remember (say, 4 years old), that's fine too!
"Make sure to take note of any repeating cards or generally repeating themes that occur in all your 'age' cards," says Bristol. "They could give you insight into where you found personal and psychological development—and why."
FAQs
What is my Tarot card?
Every zodiac sign is associated with at least one Tarot card in the Major Arcana. Here are their associations:
Related Articles:
Most Popular on
Astrology.com