Weekly Finstrology Update for April 10: Venus Takes Center Stage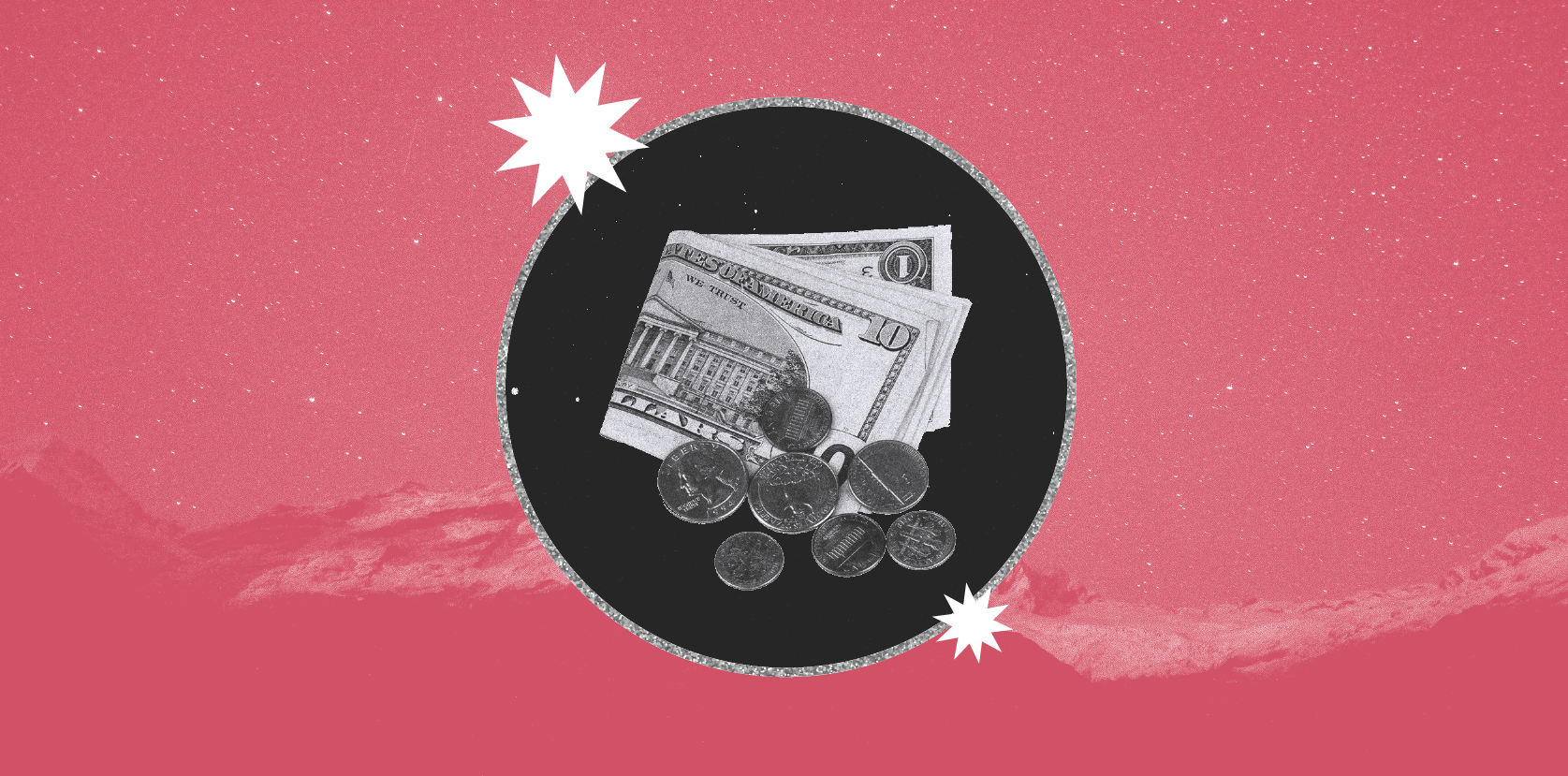 Venus, the planet that rules money, takes center stage this week, with early exuberance tempered a bit by the time trading ends on Friday. 
Tuesday, April 11, is the most active day astrologically. Venus enters Gemini at 12:47 am, where it favors fast-moving financial transactions. Less than six hours later, it trines Pluto, still at 00 Aquarius, creating a power day for big money. 
That energy might well be focused on the Nasdaq-100 because its first-trade Mercury is at 00 Aquarius. Thus, the Venus/Pluto trine in the sky connects exactly with it—Pluto conjunct and Venus trine. Look for that energy to support the market and provide a lift toward higher values. 
Another highlight on Tuesday is that the sun and Jupiter conjoin in Aries, within minutes of the Venus/Pluto trine. This conjunction provides a positive, uplifting vibe about the ability to accomplish a lot in a new direction. Notably, the sun and Jupiter are partile sextile the Nasdaq-100's first-trade moon, providing another angle of support.
Venus comes back to reality on Friday when it squares Saturn at midday. The week's early exuberance now must get serious about how to execute the plan on a long-term basis. Look for a sobering reaction to Friday's reports on retail sales and industrial production. 
Markets on the Move
SNAP | Snap Inc.
With all the focus on the future of TikTok in the United States, it might be worthwhile to explore the lowest-priced of competing video-focused apps, Snapchat, that might benefit from any type of TikTok restriction. 
Snap Inc. was founded on May 24, 2012, in Delaware. Befitting a communications company, its sun, Mercury and Venus are in Gemini; Venus trines Saturn for a solid financial outlook.
The company's Venus/Saturn trine ties in nicely with the nearly exact Jupiter/Uranus opposition in the stock's first-trade chart of March 2, 2017. The stock's Jupiter conjoins the company's Saturn, which then means that the company's Venus is partile trine the stock's Jupiter (big, fortunate finances) and partile sextile the stock's Uranus (unexpected or surprising finances). Thus, the stock's Jupiter/Uranus axis is important to watch for both price and company news.
In 2023, Jupiter is halfway through its 12-year cycle for the stock. Indeed, it makes its first conjunction with SNAP's first-trade Uranus and its first opposition to natal Jupiter both on the same day—Thursday, April 13—which could be an important low in prices.
The Jupiter/Uranus conjunction represents sudden opportunities, while the Jupiter/Jupiter opposition represents optimism and fortunate financial matters. SNAP prices made lows at previous Jupiter/Uranus aspects, including the trine in October 2019 and sextile in March 2021. Adding to the astrological intrigue on April 13 is the transiting moon squaring the stock's Jupiter/Uranus axis.
Other potential lows could occur on May 10 (transiting Mars partile square first-trade Mars) and May 23 (transiting moon and Venus square first-trade Venus and Uranus). Potential highs could occur on April 21 (transiting Jupiter conjunct first-trade Mars, with Mars squaring first-trade Venus), May 20 (transiting Venus partile square first-trade Venus), and June 11 (transiting Jupiter partile conjunct first-trade moon, with Venus partile square the moon).
Weekly Highlights
Euro FX Low on Monday, April 10—Transiting Venus makes a partile conjunction with the market's natal sun, while the transiting sun and Jupiter conjoin first-trade Venus.
Crude Oil High on Wednesday, April 12—Mars makes a partile square to first-trade sun, with the moon also square. The sun and Jupiter are conjunct natal Mars. With prices near $80 per barrel, the next higher resistance is at $86.80.
Bitcoin Big High on Thursday, April 13—The sun and Jupiter are square to Bitcoin's natal sun, while the transiting moon is conjunct. Bitcoin could test the March 30 high of $29,147, or perhaps break above it to climb toward $30,100-$30,700.
Gold Low on Thursday, April 13—In this market, the sun and Jupiter square natal Venus, while the transiting moon is conjunct. In addition, transiting Mars is partile opposite the natal sun. Prices could test $1989 per oz. in the June futures contract.
10-yr. T-note High on Thursday, April 13—Transiting Venus aligns with the important Mercury/Uranus axis in the first-trade chart, with Saturn at a square.
All times Eastern
All information in this post is merely the personal opinion of the author and not that of Astrology.com or any other person, company, or entity. This information is not to be construed as financial advice, nor relied upon as such. Please contact your broker or financial advisor for trading and investment advice, and use astrological indicators in combination with other trading-decision inputs. Past results are not necessarily indicative of future market behavior.
Store
Recommended Reports For You
Most Popular on
Astrology.com