Weekly Finstrology Update for December 5: Money Tensions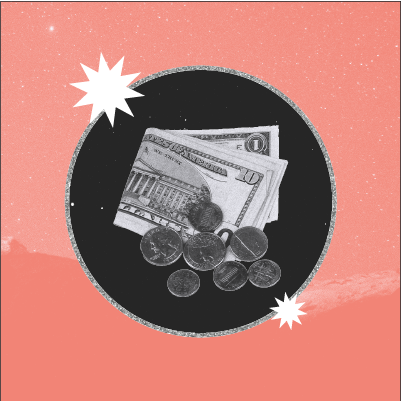 Wednesday night's full moon in Gemini, accompanied by Mars retrograde in Gemini is this week's astrological highlight. Although difficulties could be exposed under the full moon, the sun/Mars opposition connects with the stock market in ways that could produce a mid-week rally. 
The S&P 500 could make a high on Wednesday, December 7 as the sun and Mars opposition (exact early Thursday morning) click in with the market's first-trade Saturn. The next day, the Nasdaq-100 could peak as the sun/Mars opposition is focused on the market's natal moon/Uranus opposition.
Venus, the planet ruling money, squares both Neptune and Jupiter this week before it enters responsible Capricorn after the markets close on Friday night. With Neptune, there could be confusion or conflict about spending on Monday. With Jupiter on Friday, there could be one last fling of spending. Watch for inflation reports from both China and the United States that day to come in higher-than-expected.
Mercury enters Capricorn at 5:08 pm Tuesday. This brings more order and discipline to trading, which Mercury rules. Trading also could be limited with Mercury in Capricorn. Get used to it, because Mercury retrogrades in Capricorn at month's end and will stay in this sign until mid-February.
Markets on the Move
COIN Coinbase Global Inc.
As crypto winter continues with the FTX bankruptcy, let's take a look at how the publicly traded Coinbase is doing. 
Coinbase Global Inc. is the largest U.S.-based cryptocurrency exchange, and the first to list its stock publicly, on April 14, 2021. As a public company, it is required to meet rigorous reporting and public disclosure standards from the Securities and Exchange Commission (SEC).
For an in-depth analysis of COIN's first-trade horoscope, please see my blog post of April 16, 2021 here.
After a few days of rumbles, Binance offered to buy FTX on November 8 and COIN prices fell below $50 on near-record volume. So far, prices have held near the $40.83 record low (and record volume) set on May 12 (when the sun transited a sensitive point in its first-trade horoscope). Indeed, the new record low of $40.61 was set on November 21, just four days after the sun hit another sensitive point in the COIN chart.
Typically, financial astrologers focus on the stock's first-trade horoscope for price-movement clues. For Coinbase, however, the incorporation chart of January 27, 2014 appears to also be sensitive to price changes.
For example, COIN prices made significant lows when Jupiter crossed the incorporation chart's natal ascendant on June 9 and September 16 in 2022. Jupiter makes its final of three conjunctions on January 26, 2023, one day before the company's annual solar return. Just five days later, on January 31, 2023, transiting Saturn conjoins the stock's first-trade Jupiter. All three of these astrological events point toward an extremely significant low in the last week of January 2023. Two weeks later, the company could have surprising good news when transiting Jupiter conjoins its natal Uranus on February 16, 2023.
Transiting Mars is making three conjunctions with the stock's first-trade Mars and the company's incorporation ascendant during the current retrograde cycle. Mars is about taking action, so this is connected to trading volume. The first pass (October 13-18) saw big trading volume, while the second pass (November 10-15) was lower volume, as to be expected with the retrograde. Thus, look for another few days of volume surge on the third pass, from March 11-13, 2023.
Weekly Highlights
Gold Low on Monday, December 5—Prices could get a boost from the moon and Uranus trining first-trade Mercury. Look for support in the February futures contract at $1783 per oz.
Soybeans Low on Thursday, December 8—Mars and Venus are on opposite sides of the important moon/Jupiter axis in this market's first-trade horoscope that could mark a significant low. The nearby January futures contract could find solid support at $14.27 per bu.
10-yr. T-note High on Friday, December 9—Transiting Jupiter and Venus are exactly conjunct and trine this market's first-trade Venus, delivering the height of optimism. Look for 114-020 in the March futures contract as a resistance area; if prices break through that to the upside, the next stop if 118-08.
All times Eastern
All information in this post is merely the personal opinion of the author and not that of Astrology.com or any other person, company or entity. This information is not to be construed as financial advice, nor relied upon as such. Please contact your broker or financial advisor for trading and investment advice, and use astrological indicators in combination with other trading-decision inputs. Past results are not necessarily indicative of future market behavior.
Store
Recommended Reports For You
Most Popular on
Astrology.com