This Week's Sports Predictions: August 29 to September 4, 2022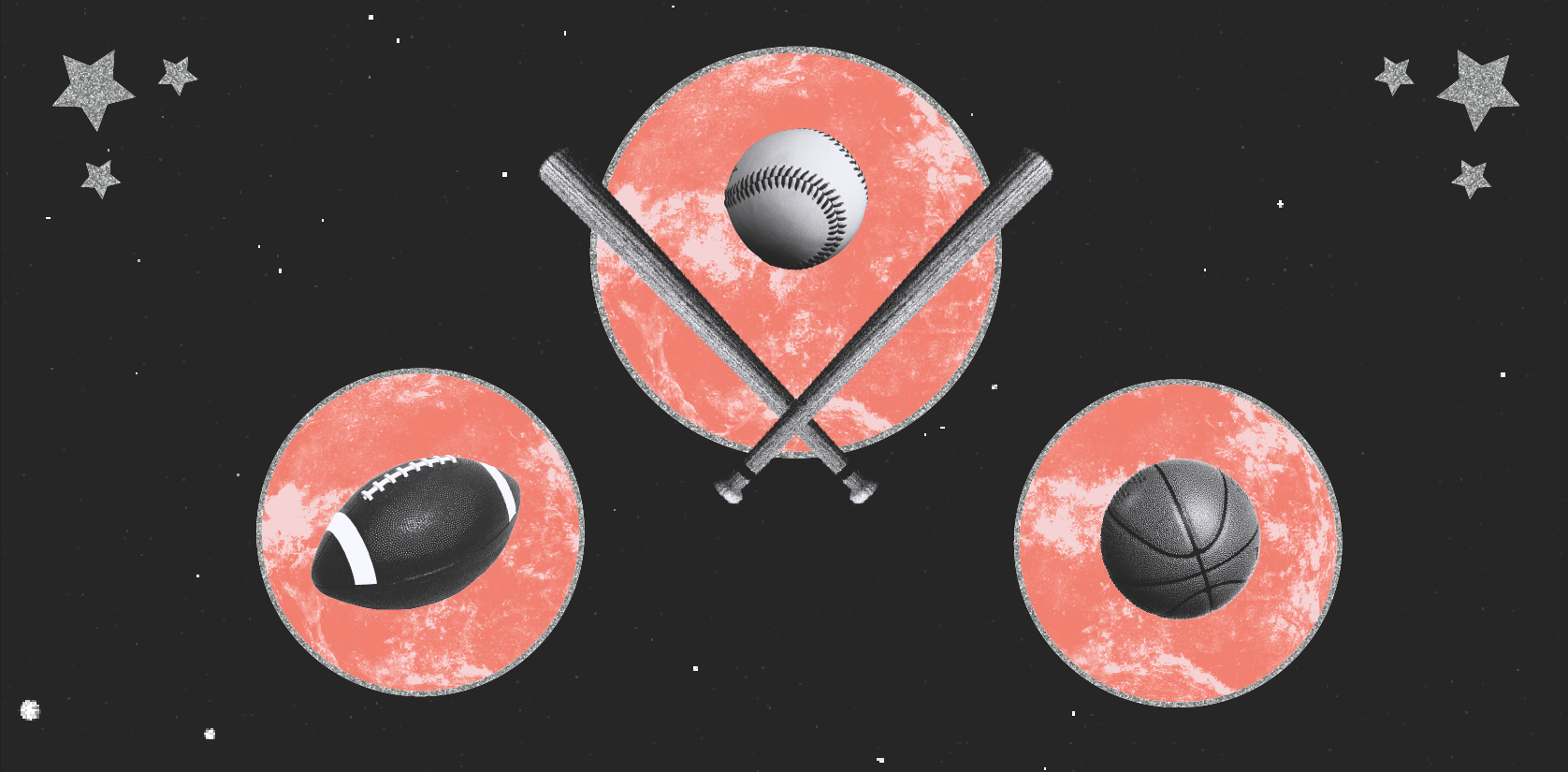 Welcome to Sports Astrology Predictions where we take a look at the astrology of competition in a bid to predict who will come out on top!
All sport is ruled by the planet Mars. The position and condition of this protective and combative planet has a significant, baseline influence on the outcome of all competition.   
This week, Mars finally gets lucky! Jupiter, the expansive and massive planet of good times, makes a much welcome appearance. This is a strong and courageous vibration, which generates success with very little effort. Resist the urge to throw caution to the wind, then victory is all but guaranteed. 
We begin this week's predictions at sunset on Thursday with two baseball games. One in Phoenix between Arizona Diamondbacks and Milwaukee Brewers and the other in Massachusetts between Boston Red Sox and Texas Rangers. With the waxing Libra moon traveling through the twilight zone of the south node, these games will be riveting—one way or another. Then to Saturday afternoon football in St. Paul, between Minnesota United FC and FC Dallas where a rising and controlling Scorpio moon will oversee a ruthless fight to the end.
* * *
Game 1
MLB
Arizona Diamondbacks -v- Milwaukee Brewers
Thursday, September 1 @ 6:40 p.m. – Phoenix, Arizona
Thursday evening in Phoenix and to baseball where home team Arizona Diamondbacks invite primed and ready Milwaukee Brewers onto their field. With a shy crescent moon looking back to the past and following the fiery setting Leo sun into the night, old scores will be settled. As the game unfolds, Diamondbacks starting pitcher, slippery Piscean retrograde Mars Merrill Kelly, will get the opportunity to show strength, courage and leadership as a mutually beneficial Jupiter/Mars double combo makes itself felt. But it will be Brewers first baseman and Leo moon Rowdy Tellez who will loom larger than life with his juggernaut of a Scorpio Jupiter ruling the game. Milwaukee Brewers to win a dramatic game.
Game 2
MLB
Boston Red Sox -v- Texas Rangers
Thursday, September 1 @ 7:10 p.m. – Boston, Massachusetts 
Thursday evening in Massachusetts and to baseball where home team Boston Red Sox invite Texas Rangers onto their turf. A tumultuous game with a left-of-center vibe, a battle of wills and a quantum vortex thrown in for good measure! This game will be a sizzler from the get-go but with key players out with injuries, their absence will be strongly felt. Some penalties or errors could disrupt the proceedings. It appears that Red Sox third baseman Leo Mars Rafael Devers, will give it his best shot and no doubt hit the mark, but it will be Rangers second baseman, edgy Leo sun Marcus Semien, who will steal the show. With his Taurean Mars on point and the royal blood of a Regulus-infused Leo moon paving the way, it's showtime! Texas Rangers to win an exhilarating game.  
Game 3
MLS
Minnesota United FC -v- FC Dallas
Saturday, September 3 @ 2:30 p.m. – St. Paul, Minnesota 
Saturday afternoon to football in St. Paul where home team Minnesota United FC meet up with a primed FC Dallas. With a waxing half-moon in ruthless Scorpio opposing a fortified Mars in Taurus, this should be a wickedly intense game, especially with Dallas midfielder, slippery Pisces moon Paul Arriola, who will loom as a major threat throughout the game. But it appears that Minnesota forward, Leo sun Luis Amarilla, with his clingy Cancerian moon and clinical Virgo Mars, will keep the ball safely held. Minnesota United FC to win a cut-throat game. 
And that's a wrap for this week in Sports Astrology Predictions. Until next time!
All information in this post is merely the personal opinion of the author and not that of Astrology.com or any other person, company or entity. At the time of publishing this article, not all team rosters have been finalized. All game times are rendered in local time. These predictions utilize the Sidereal system of astrology which is based on the actual link between the position of the planets with the fixed stars and constellations. Should any match be delayed by a significant amount of time (generally speaking 20 minutes or more), the original chart may not be valid and the prediction must be viewed with caution, if at all.
Most Popular on
Astrology.com