This Week's Sports Predictions: August 14 – August 20, 2023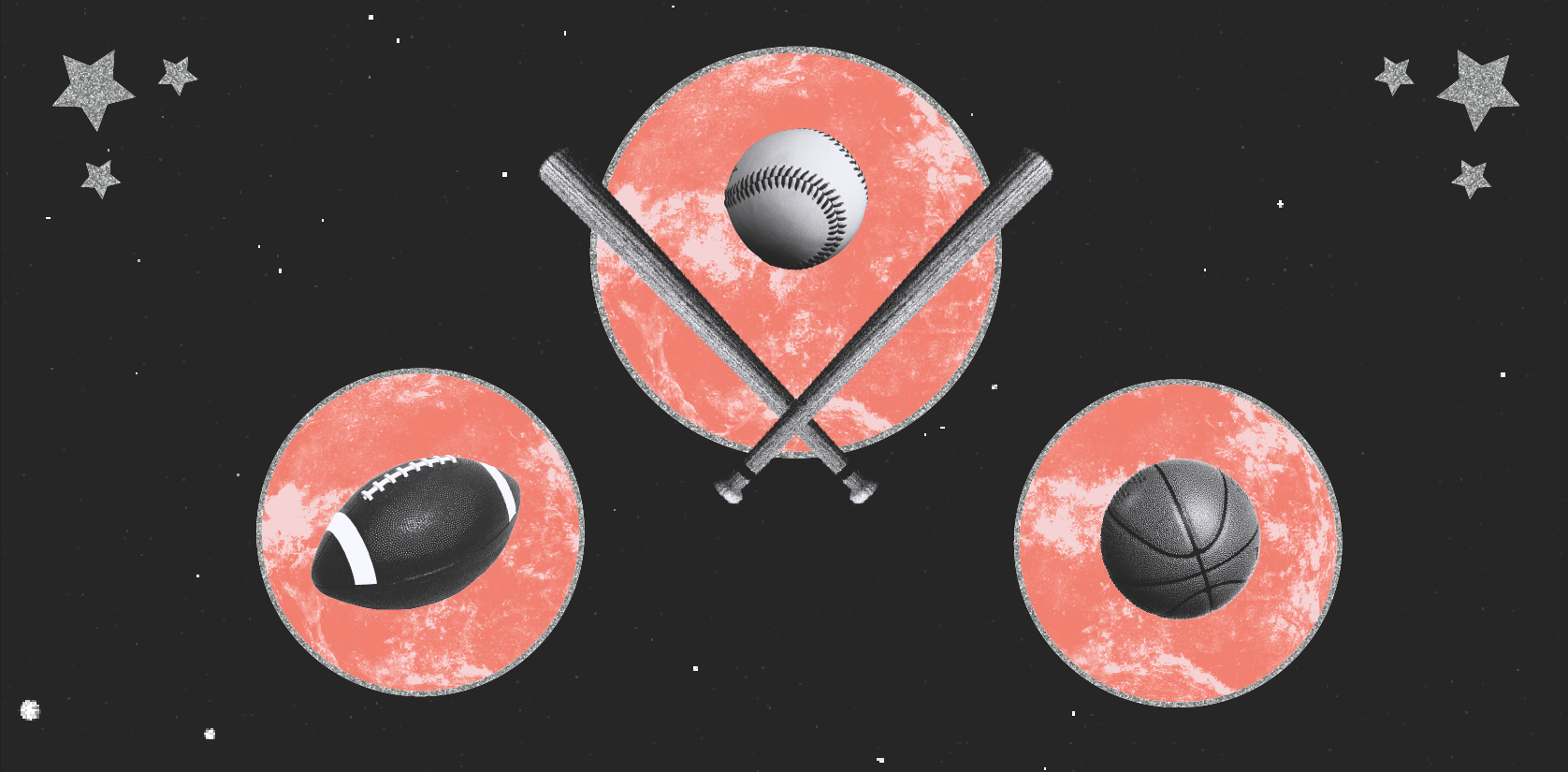 Welcome to Sports Astrology Predictions, where we take a look at the astrology of competition in a bid to predict who will come out on top!
All sport is ruled by the planet Mars. The position and condition of this protective and combative planet has a significant, base-line influence on the outcome of all competition.
This week, Mars gets a little lazy, thanks to the misty vibes of Neptune muddying the waters.  Slipping and sliding, the frequency generated by this icy planet is enough to send the troops into a trance.  This is an inconsistent vibe with a tendency to drift and shift and maximum effort will be required to get locked and loaded and ready for action.  Try to stay focussed and chart a course of action, then sit back and let the good times roll.
We begin this week's predictions on Thursday evening with a preseason gridiron football game between Philadelphia Eagles and Cleveland Browns.  Here, the setting crescent Leo moon boldly sets her sights on the main game for a heart-racing finale.  Then on Saturday afternoon to another gridiron game between Houston Texans and Miami Dolphins where the now subdued Virgo moon shines her light from above for a heart-warming contest.  Finally, to another game between Arizona Cardinals and Kansas City Chiefs where the waxing Virgo moon hides her wares in the glare of the setting sun for a surprising end result.
Game 1
NFL Preseason
Philadelphia Eagles -v- Cleveland Browns
Thursday 17th August @ 7:30 pm – Philadelphia, Pennsylvania 
Thursday evening at Lincoln Financial Field and to a gridiron preseason football game where home team Philadelphia Eagles invite Cleveland Browns onto their turf.  With the Leo moon distracted by Mars and Mercury, this will be a fast and furious contest, especially with Eagles' ambitious quarterback, Capricorn moon Jalen Hurts and his side-swiping Cancerian sun on the attack.  But it appears that it will be Browns' star quarterback, Deshaun Watson and his shiny Leo sun on the burner with Mars, who will outshine and outwit his opponents with ease.  Cleveland Browns to win.
Game 2
NFL Preseason
Houston Texans -v- Miami Dolphins
Saturday 19th August @ 3:00 pm – Houston, Texas
Saturday afternoon at NRG Stadium and to a gridiron game where home team Houston Texans meet up with Miami Dolphins.  Under the cool light of the crescent Virgo moon, this will be a game of wits, especially with Dolphins' feisty quarterback, Aries moon Tua Tagovailoa and his super-sensitive Pisces Mars on the defence.  However, it appears that it will be Texans' tactical quarterback, Virgo sun C.J. Stroud and his indulgent Sagittarian Mars on the rise, who will be the one to ride the game all the way to the end.  Houston Texans to win.
Game 3
NFL Preseason
Arizona Cardinals -v- Kansas City Chiefs
Saturday 19th August @ 5:00 pm – Glendale, Arizona
Saturday afternoon at State Farm Stadium and to a gridiron football game where home team Arizona Cardinals welcome Kansas City Chiefs onto their field.  With the shy Virgo moon on high and escaping the fiery clutches of Mars, this meet will be hotly contested, especially with Chiefs' superstar quarterback, edgy Leo sun Patrick Mahomes and his clinically precise Virgo Mars a thorn in the side of his opponents.  But it appears that it will be Cardinals' on-point homeboy quarterback, Virgo Moon Kyler Murray and his Cancerian sun who will protect his home turf to the delight of a roaring crowd.  Arizona Cardinals to win.
And that's a wrap for this week in Sports Astrology Predictions. Until next time!
All information in this post is merely the personal opinion of the author and not that of Astrology.com or any other person, company or entity. At the time of publishing this article, not all team rosters have been finalized. All game times are rendered in local time. These predictions utilize the Sidereal system of astrology which is based on the actual link between the position of the planets with the fixed stars and constellations. Should any game be delayed by a significant amount of time (generally speaking 20 minutes or more) the original chart may not be valid and the prediction must be viewed with caution, if at all.
Most Popular on
Astrology.com