This Week's Sports Predictions: July 17 – July 23, 2023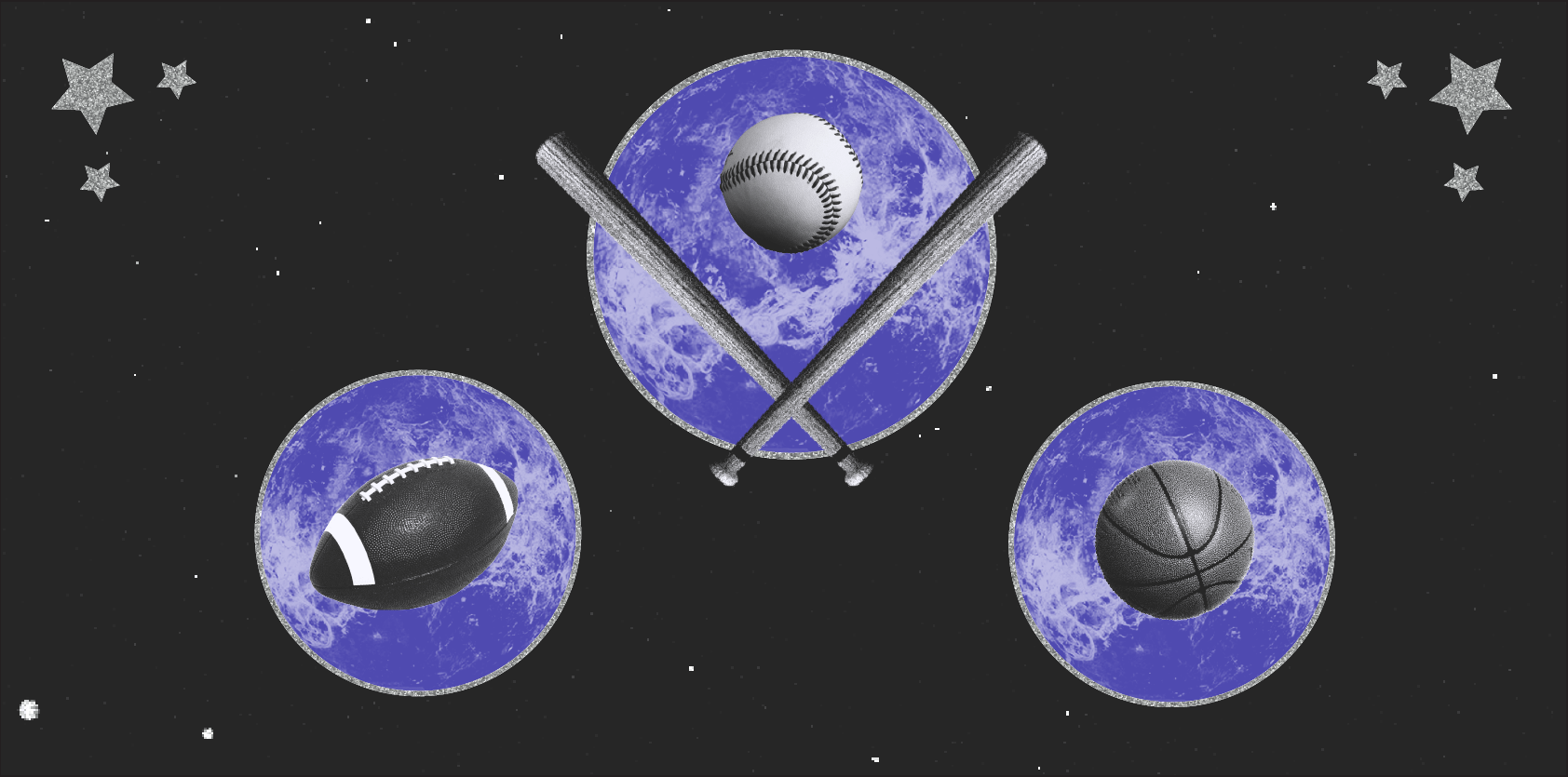 Welcome to Sports Astrology Predictions, where we take a look at the astrology of competition in a bid to predict who will come out on top!
All sport is ruled by the planet Mars. The position and condition of this protective and combative planet has a significant, base-line influence on the outcome of all competition.
This week, Mars goes head-to-head with Saturn, the planet of restrictions and delays.  Frustration is the name of the game here and the warrior planet will struggle with the thwarting, opposing frequencies emanating from the karmic, taskmaster planet.  These two bad boys will come out swinging, so best get ready to duck and weave and exercise caution.  Be patient and reap the rewards.
We begin this week's predictions on Thursday afternoon with a baseball game between Cincinnati Reds and San Francisco Giants.   Here, the Leo moon aligns with royal feline fixed star Regulus and Venus for a delightfully entertaining contest. Then to a baseball game between Oakland Athletics and Houston Astros where the fearless Leo moon brushes up against Mars for a super-hot dog fight.  Finally, on Saturday evening to a baseball game between Detroit Tigers and San Diego Padres where the waxing baby-faced Virgo moon gets to play and win by her own rules.
Game 1
MLB
Cincinnati Reds -v- San Francisco Giants
Thursday 20th July @ 12:35 pm – Cincinnati, Ohio
Thursday afternoon at Great American Ball Park and to a baseball game where home team Cincinnati Reds meet up with San Francisco Giants.  With a feral Leo moon aligned with lion-hearted star Regulus and rubbing up against Venus, this will be a wildly entertaining showdown, especially with Reds' left fielder, Taurean sun Jake Fraley and his own Regulus-infused Mars right in the mix.  But it appears that it will be Giants' super-hot third baseman, Aries sun J.D. Davis and his touchy Cancerian Mars lit up by the sun, who will get the opportunity to shine like a star.  San Francisco Giants to win.
Game 2
MLB
Oakland Athletics -v- Houston Astros
Thursday 20th July @ 6:40 pm – Oakland, California
Thursday evening at Oakland Coliseum and to a baseball game where home team Oakland Athletics welcome Houston Astros onto their field.  With the powerful waxing Regulus moon getting ready for a spectacular collision with Mars, this will be a thriller of a match, especially with Astros' slippery third baseman, Pisces sun Alex Bregman and his stealthy Scorpio moon silently pulling the strings.  However, it appears that it will be Athletics' left fielder, clever Virgo moon/Mercury combo Brent Rooker and his sensitive Cancerian Mars, who will take one for the team and get the job done.  Oakland Athletics to win.
Game 3
MLB
Detroit Tigers -v- San Diego Padres
Saturday 22nd July @ 6:10 pm – Detroit, Michigan
Saturday evening at Comerica Park and to a baseball game where home team Detroit Tigers invite San Diego Padres onto their turf.  With a fresh-faced and eager Virgo moon shedding light on the field, this will be a contest of wits where tactics rule, especially with Padres' eager left fielder, Sagittarius moon Juan Soto and his proud Leo Mars in the midst of the action.  But it appears that it will be Tigers' first baseman, Leo sun Spencer Torkelson and his powerful and unpredictable Aquarian full moon who will be the one to cause shockwaves for a surprising end result.  Detroit Tigers to win.
And that's a wrap for this week in Sports Astrology Predictions. Until next time!
All information in this post is merely the personal opinion of the author and not that of Astrology.com or any other person, company or entity. At the time of publishing this article, not all team rosters have been finalized. All game times are rendered in local time. These predictions utilize the Sidereal system of astrology which is based on the actual link between the position of the planets with the fixed stars and constellations. Should any game be delayed by a significant amount of time (generally speaking 20 minutes or more) the original chart may not be valid and the prediction must be viewed with caution, if at all.
Most Popular on
Astrology.com