This Week's Sports Predictions: June 19 – June 25, 2023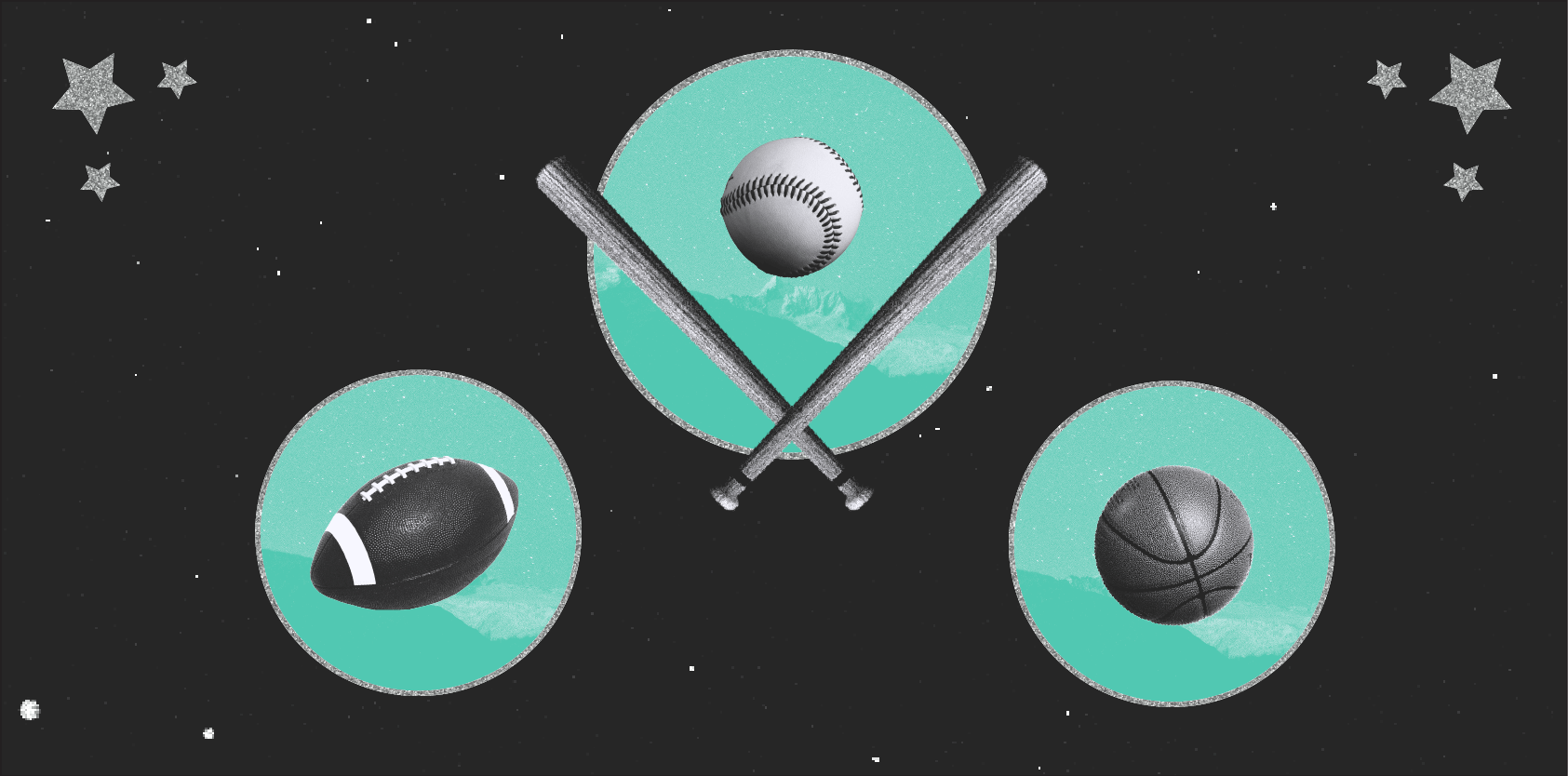 Welcome to Sports Astrology Predictions, where we take a look at the astrology of competition in a bid to predict who will come out on top!
All sport is ruled by the planet Mars. The position and condition of this protective and combative planet has a significant baseline influence on the outcome of all competition.
This week, Mars gets a little temperamental thanks to a side-swipe from Uranus, the planet of rebellion. The kinky and electric vibes generated by this most disruptive planet encourages knee-jerk reactions and hasty decisions. Creative and inventive, anything goes under this influence and definitely will if left unchecked! Pay close attention to the left-of-center, expect the unexpected, and let the good times roll for a surprising and superior end result.
We begin this week's predictions on Tuesday evening with a basketball game between Los Angeles Sparks and Minnesota Lynx.  Here, the fresh-faced Cancer moon escapes the clutches of the sun and gets ready to party with Mars and Venus.  Then on Wednesday afternoon ,to a basketball game between Phoenix Mercury and Las Vegas Aces, where the rising Cancer moon lights up the court for a spectacular contest.  Finally, on Wednesday evening, to a baseball game between San Francisco Giants and San Diego Padres, where the waxing moon fuses with Venus and Mars for a deliciously mischievous match. 
Game 1
WNBA
Los Angeles Sparks -v- Minnesota Lynxrida Panthers
Tuesday 20th June @ 7:00 pm – Los Angeles, California
Tuesday evening at Crypto.com Arena and to a basketball game where home team Los Angeles Sparks invite Minnesota Lynx onto their court.  With a super-sensitive Cancer moon brushing up against Mars and Venus, this will be a game of cat-and-mouse, especially with Lynx' forward, Virgo sun Napheesa Collier and her on-point Cancer Mars/Venus combo in control.  But it appears that it will be Sparks' guard, Cancer sun/Venus combo Jordin Canada and her wickedly clever Virgo Mars, who will be the one to divide, conquer and demolish the opposition with ease.  Los Angeles Sparks to win. 
Game 2
WNBA
Phoenix Mercury -v- Las Vegas Aces
Wednesday 21st June @ 12:30 pm – Phoenix, Arizona
Wednesday afternoon at Footprint Center and to a basketball game where home team Phoenix Mercury meet up with Las Vegas Aces.  With the Cancerian moon getting it on with Venus and Mars this will be a fun-fuelled romp, especially with Mercury's super-star center, Taurean Mars Brittney Griner, and her massively lucky Cancerian Jupiter right in the mix.  But it appears that it will be Aces' forward, Cancer sun A'ja Wilson and her powerful Taurean moon, who will take control of the game and hold on tight for a stellar win.  Las Vegas Aces to win..
Game 3
MLB
San Francisco Giants -v- San Diego Padres
Wednesday 21st June @ 6:45 pm – San Francisco, California
Wednesday evening at Oracle Park and to a baseball game where home team San Francisco Giants welcome San Diego Padres onto their field.  With a loved-up Cancer moon partying hard with Venus and Mars and scorpion-hearted fixed star Antares on the rise, this will be a game worth celebrating, especially with Giants' bullish home-boy right fielder, Taurean moon Michael Conforto and his quick-thinking and dexterous Gemini Mars finding some wicked moves.  However, it appears that it will be Padres' star third baseman, Sirius-laced Gemini sun Manny Machado and his meticulous Virgo moon who will selectively dissect the tactics of the opposition for a decisive win.  San Diego Padres to win.
And that's a wrap for this week in Sports Astrology Predictions. Until next time!
All information in this post is merely the personal opinion of the author and not that of Astrology.com or any other person, company, or entity. At the time of publishing this article, not all team rosters have been finalized. All game times are rendered in local time. These predictions utilize the Sidereal system of astrology, which is based on the actual link between the position of the planets with the fixed stars and constellations. Should any game be delayed by a significant amount of time (generally speaking, 20 minutes or more), the original chart may not be valid, and the prediction must be viewed with caution, if at all.
Most Popular on
Astrology.com