This Week's Sports Predictions: September 26 to October 2, 2022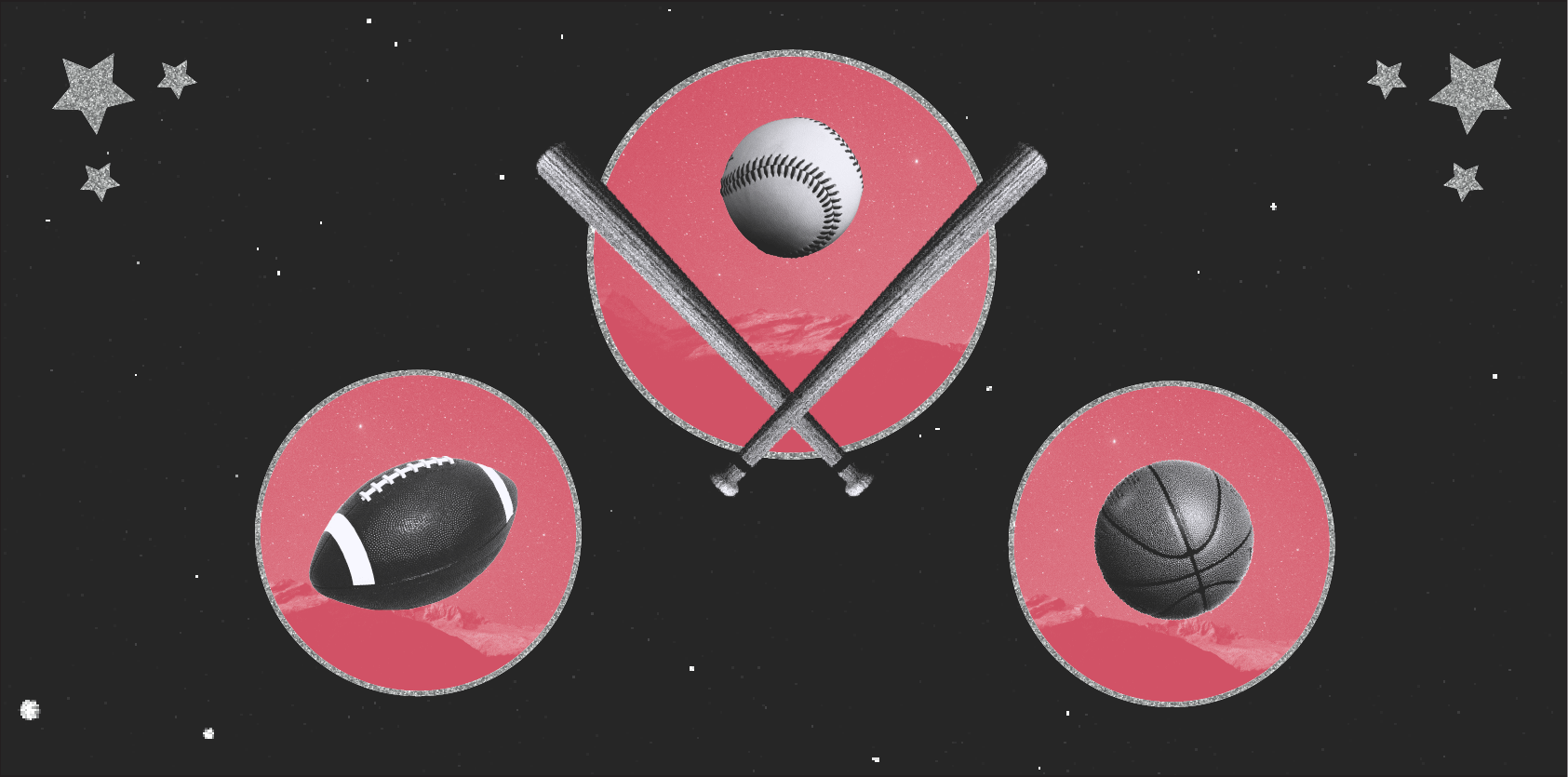 Welcome to Sports Astrology Predictions where we take a look at the astrology of competition in a bid to predict who will come out on top!
All sport is ruled by the planet Mars. The position and condition of this protective and combative planet has a significant, baseline influence on the outcome of all competition.   
This week, Mars completes his rejuvenating journey with Saturn. Strengthened by the connection, he is now primed and ready to take on a troubled and irksome Mercury retrograde (pro tip: here's your tailored Mercury retrograde survival guide). Suffocating and tense, this frequency can wreak havoc if not checked and double-checked. Communication breakdown and misunderstandings threaten the strategic vibe which is imperative at this stage of the game. Tempers will fray so keep cool and reap the rewards.
We begin this week's predictions on Monday evening and to gridiron football between New York Giants and Dallas Cowboys. With a shy, waxing Virgo moon still burnt by the sun, this game will be a tactical and fiery contest. Then to Sunday afternoon football where Sporting Kansas City and Seattle Sounders FC meet up under the half-light of a waxing Sagittarian moon for an action-packed game. Finally, to late afternoon gridiron football between Carolina Panthers and Arizona Cardinals. With a strong Sagittarian vibe, this should prove to be a big game with a lot of friction, a lot of fire and a lot of fun.  
* * *
Game 1
NFL
New York Giants -v- Dallas Cowboys
Monday, September 26 @ 8:15 p.m. – East Rutherford, New Jersey
Monday evening at Metlife Stadium and to gridiron football where home team New York Giants invite Dallas Cowboys onto their turf. With a hidden Virgo moon completing a powerful grand trine with Saturn and Mars, the game should have some brilliant play, especially with Cowboys full moon Gemini wide receiver Noah Brown in the mix. With his far-reaching Sagittarian sun and strong Capricorn Mars, he will be given opportunities to dominate the game. But it will likely be Giants towering quarterback, cool Capricorn moon Daniel Jones, who will use his showy and quick-thinking Leo Mars to take the initiative and out-maneuver his opponents with gusto. New York Giants to win a formidable game.
Game 2
MLS
Sporting Kansas City -v- Seattle Sounders FC
Sunday, October 2 @ 4 p.m. – Kansas City, Kansas
Sunday afternoon at Children's Mercy Park and to baseball, where home team Sporting Kansas City meets up with Seattle Sounders FC. Under the prickly half-light of the rising Sagittarian moon, tension will mount, especially with Sounders forward Raúl Ruidíaz and his powerful Leo moon/Cancerian sun combo leading the way. But it appears that it will be Kansas City quirky Aquarian forward Alan Pulido, who will randomly take control of the game with the help of his hooded Scorpio moon and bullish Taurean Mars. Sporting Kansas City to win an edgy game. 
Game 3
NFL
Carolina Panthers -v- Arizona Cardinals
Sunday, October 2 @ 4:05 p.m. – Charlotte, North Carolina
Sunday afternoon at Bank of America Stadium and to gridiron football where home team Carolina Panthers invite Arizona Cardinals onto their field. With the waxing Sagittarian half-moon set to sabotage, hidden tactics will come into play, especially with Cardinals wide receiver Taurean sun/Mars combo Greg Dortch using his fast reflexes to maximum effect. However, it appears that Panthers wide receiver Rashard Higgins, with his critical and intelligent Virgo sun, will outwit his opponents with calculated finesse. Carolina Panthers to win an ingenious game.  
And that's a wrap for this week in Sports Astrology Predictions. Until next time!
All information in this post is merely the personal opinion of the author and not that of Astrology.com or any other person, company or entity. At the time of publishing this article, not all team rosters have been finalized. All game times are rendered in local time. These predictions utilize the Sidereal system of astrology which is based on the actual link between the position of the planets with the fixed stars and constellations. Should any match be delayed by a significant amount of time (generally speaking 20 minutes or more), the original chart may not be valid and the prediction must be viewed with caution, if at all.
Store
Recommended Reports For You
Most Popular on
Astrology.com