How emotionally involved are you with your own health, fitness, and well-being? It's hard to be "up" all the time, but by the 2nd your heart will be more and more in the right place. Give yourself time and do the best you can day by day. Be smart about your workout on the 7th, and about your diet, too. Eating enough? Too much? Listen to your body. The 11th and 12th are great days for you, so let your enthusiasm and pleasure shine through! Be extra energetic on the 12th, but don't lose sight of being safe and sensible. The 14th starts a romantic weekend, so don't be shy. Go out and enjoy the sun, then go out and enjoy some nightlife. Flaunt what you have on the 15th, especially that glowing smile. Feel good about yourself and be admired. People want to be friendly at the gym on the 17th and 18th. Make a friend and have an informative conversation. If the weekend of the 22nd and 23rd gets emotional, pour it into your workout. Crank up the music, move, and burn those calories and any nervous energy. Feel better? Make wise, healthy decisions on the 29th. You've made this a strong month!
Understand the past. Be more aware of the present. Prepare for what's next...
Whatever is going on in your life, be it a relationship crisis, a personal challenge, a work or money concern, or something else, your Past Present Future Tarot explains it all. Know what led up to this, what's happening now, and what will likely happen in the future.
Read More »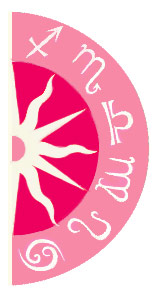 Discover what 2015 holds for you: