It's important than anything that you want to get out there, that you want to be healthier and more fit. You need to want to do it for you. But you need to act. It's hard sometimes, when you're tired or stressed out. That's when your commitment counts. Your commitment to you. If enthusiasm is sagging a bit, get out there anyway on the 3rd and be encouraged by everyone else. Enthusiasm is contagious. On the 5th, get out on the gym or dance floor and smile. What a great way to end the work week! On the 6th and 7th, go out for some fresh air and sun. Don't stay indoors all the time. If upset or anxious on the 9th, a good hard workout is the answer. Don't sell yourself short. Feel better now? Sleep better tonight, too. Don't get caught in an emotional uproar on the 14th, either. Put on those running shoes and go. Nothing feels better than the afterglow of a good workout. You're humming now. Get your grocery list in order on the 16th and 17th. You're working hard and you need to eat good, nourishing food. Drink more water, too. Break through a barrier and work hard on the 21st. Be enthusiastic on the 29th. Good for you!

Understand the past. Be more aware of the present. Prepare for what's next...
Whatever is going on in your life, be it a relationship crisis, a personal challenge, a work or money concern, or something else, your Past Present Future Tarot explains it all. Know what led up to this, what's happening now, and what will likely happen in the future.
Read More »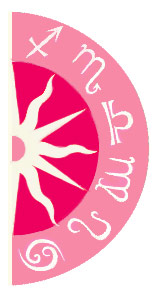 Discover what 2015 holds for you: