Last month
| This month |
Next month
|
2016
Get off to a running start and feel better than ever. Eat a good breakfast on the 1st, either before or after your workout, and make the most of the day. Feel proud and sexy on the 2nd and put some of that spice into your workout. If you're walking and tracking steps, hold your head high. Work hard, but not too hard, on the weekend of the 7th. Your dedication is beyond question. Go out and do it! The 11th is a great time to try some small change, maybe in your outfit or your eating habits, and see what a big improvement it can make. Details like that can matter a lot. If you're feeling tired, try another glass of water and take a short breather. Be part of a group on the 17th, maybe shoot some hoops or check out an extra dance class. Tai chi is a great group activity. Feel your energy soar. Be realistic on the 19th and guard against being too up or too down. Just be steady in your efforts, show up, and feel great about it. Have a happy and healthy Thanksgiving on the 26th and know that you're improving day by day!
Understand the past. Be more aware of the present. Prepare for what's next...
Whatever is going on in your life, be it a relationship crisis, a personal challenge, a work or money concern, or something else, your Past Present Future Tarot explains it all. Know what led up to this, what's happening now, and what will likely happen in the future.
Read More »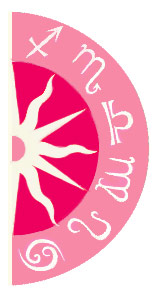 Discover what 2016 holds for you: