Last month
| This month |
Next month
|
2016
This month is made for you to look great and feel amazing! Eat well, too. Share your favorite healthy holiday foods. You need some of those calories, right? Think vitamins and fresh food. Minimize the sugar when what you want are the electrolytes. Feel fantastic. The 1st and 2nd are days when you can burn up the gym floor. Or, you can just have a cool, slinky dance or yoga workout. Have fun! On the 7th and 8th, you're emotionally deep into being stronger and healthier. Get up for periodic breaks and walk more. Stretch your arms and breathe deep. Feel good? On the 14th and 15th, obligations may try to interfere with your workout time. It doesn't have to happen. You can do both. Just be objective and don't let anyone push your buttons. The 21st and 22nd are about creature comforts and looking great. Eat sensibly but well. Salads, steamed veggies, and protein, of course. Drink your water! Get your holiday menu figured out now. Remember that run, walk, or weight routine! The 24th and 25th, enjoy those favorite healthy foods with your favorite people! Get in a bit of exercise and prime your appetite for a treat. Yum! Happy holidays!
Understand the past. Be more aware of the present. Prepare for what's next...
Whatever is going on in your life, be it a relationship crisis, a personal challenge, a work or money concern, or something else, your Past Present Future Tarot explains it all. Know what led up to this, what's happening now, and what will likely happen in the future.
Read More »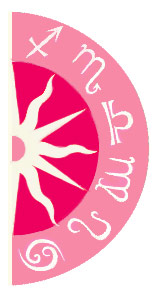 Discover what 2016 holds for you: