Are you really feeling like getting healthier and being more fit? Yes, you will. It won't always be easy or convenient, but you'll do the best you can this month. Don't feel bad if there are a few days when the world doesn't cooperate. Your heart is in the right place. On the 1st and 2nd, your workout will have more benefits than usual. Work hard, get stronger and healthier, and make great progress. Is your weight where you want it to be? You can control this. On the 7th, eat smart, eat enough, and be good to yourself. Treats may be extra tempting on the 11th, but you won't get carried away. Get out into the sunshine and fresh air on the 12th, enjoy some group activity, and earn those treats. Food may be on the mind on the 14th and 15th, too. Salad and fresh fruit are great treats, too. Have some outdoor fun on the weekend of the 18th. Go for a walk on the beach or that scenic trail. Get serious about the daily routine on the 24th and don't miss a single day. Dance away those cares, and those calories. Try a new yoga pose on the 31st. Feel good inside and out!

Understand the past. Be more aware of the present. Prepare for what's next...
Whatever is going on in your life, be it a relationship crisis, a personal challenge, a work or money concern, or something else, your Past Present Future Tarot explains it all. Know what led up to this, what's happening now, and what will likely happen in the future.
Read More »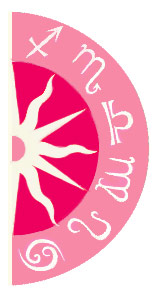 Discover what 2015 holds for you: