Last month
| This month |
Next month
|
2016
You can work harder than anyone to get fit and healthy. You can be smart, too, and you can avoid getting burned out. Start on the 1st, suit up for your run or gym workout, and have some serious fun! Do it again on the 2nd and have even more fun. Wander into a different class at the gym on the 6th or 7th and indulge in a bit more cross-training. Be more active and do more full body motion. Have you been swimming lately? Moderate your exercise on the 12th but don't skip out. Show up on the 13th, do your run, yoga, or weight room routine, and maybe find a new admirer. Weather permitting, get outside for sun and fresh air on the 15th. A bike ride or long stroll is calling you. The 19th may be a confusing day but you can stay focused with a solid workout. Be active, move more, and enjoy it more. Work hard with your gym friends on the 25th. The 26th is Thanksgiving. Relax with family and have a happy, healthy meal. Maybe follow it with a relaxing walk. Be strict with yourself on the 29th, be strong, and make tremendous progress!
Understand the past. Be more aware of the present. Prepare for what's next...
Whatever is going on in your life, be it a relationship crisis, a personal challenge, a work or money concern, or something else, your Past Present Future Tarot explains it all. Know what led up to this, what's happening now, and what will likely happen in the future.
Read More »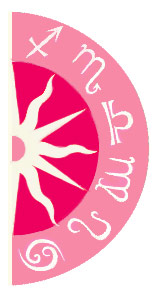 Discover what 2016 holds for you: