You're getting a good grip on how active you want to be and what needs to be done to make it happen. Sometimes, though, the world does not cooperate. Work or the family get in the way with unexpected needs or requests. You don't have to say yes all the time, as nice as that may be. Your well-being is important, too. Start on the 1st by gently putting yourself first more often. Emotional appeals for your time won't be as convincing on the 4th or 5th. Eat the food you know you need and get the exercise your body wants. You're not being selfish. People shouldn't interfere with your schedule so much on the 11th. Make every minute of your workout count. Have some fun outdoors on the 14th and 15th. Feeling stronger? Feeling rested? Good! The 23rd is another great day for fun in the sun. Make it healthy! Remember sunscreen and water. The 26th is your day, so make the most of it. Earn that treat or snack, and enjoy. The 29th and 30th are days for you remember how good it feels to just feel good. Walk, run, dance, do yoga or tai chi, and be healthier and happier!
Understand the past. Be more aware of the present. Prepare for what's next...
Whatever is going on in your life, be it a relationship crisis, a personal challenge, a work or money concern, or something else, your Past Present Future Tarot explains it all. Know what led up to this, what's happening now, and what will likely happen in the future.
Read More »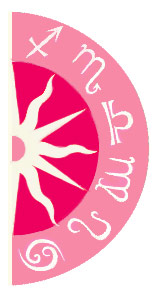 Discover what 2015 holds for you: