There are always going to be days when you just don't feel like working out. You're human. The good news is, you don't have to feel like it. Just do it. Don't think about it. Simply get into your outfit, or put on those shoes, and do it anyway. Before you're done you'll be happy about it. Just feel good and be proud of yourself. On the 2nd, join your friends and go to a class at the gym. Or, maybe you're using the equipment today. Work hard, and feel happy. You'll be more in the mood on the 8th and 9th. Don't get careless and maybe hurt yourself on the 10th, though. Nobody needs a setback, however slight. Be good to yourself. Everybody may be in a bad mood on the 14th, but you avoid that by sticking to your schedule and working out. Swim some extra laps, or soak longer in the hot tub afterward. Feel the anxiety float away. Happy now? Yes. Feel good about what you're eating on the 17th. You're keeping it simple and nutritious. Go out on the 21st and enjoy the summer sun. Invite some friends. Smiling now? Yes! The 30th is a great workout day. Push hard and improve!

Understand the past. Be more aware of the present. Prepare for what's next...
Whatever is going on in your life, be it a relationship crisis, a personal challenge, a work or money concern, or something else, your Past Present Future Tarot explains it all. Know what led up to this, what's happening now, and what will likely happen in the future.
Read More »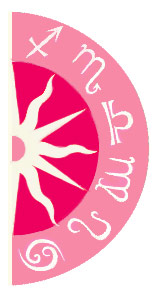 Discover what 2015 holds for you: