Last month |
This month
|
Next month
|
2016
You don't have to be perfectly organized to get in that workout, or to just go take a walk. Mercury is retrograde until the 9th, so until then give yourself a bit more slack. Set the goal of doing a little bit each day. Walk those steps, or do that online workout. Go outside on the weekend of the 3rd and 4th and treat yourself to some fresh air and sun. Hike, bike, run, or roller blade, and take a friend! The weekend of the 9th and 10th are all yours to enjoy to the fullest. Go easy and be gentle with yourself, and still have a great aerobic and cardio workout. You're doing really well, so feel good about it! Be practical about your limits on the 12th, and maybe cross-train by trying out a new class, be it yoga, tai chi, or a different dance. Good music makes everything more fun, and the time just flies by. Burn more calories on the 19th, or perhaps focus on building endurance. It doesn't have to be exhausting. Give yourself credit for everything you do. You're looking great! The 26th and 27th are high energy days, so do as much as you can. Feel fantastic, because you are!
Understand the past. Be more aware of the present. Prepare for what's next...
Whatever is going on in your life, be it a relationship crisis, a personal challenge, a work or money concern, or something else, your Past Present Future Tarot explains it all. Know what led up to this, what's happening now, and what will likely happen in the future.
Read More »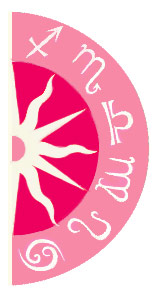 Discover what 2016 holds for you: