Pause for a moment and take a good, hard look at your fitness regime and strategy for better health. Is there something that is not quite right? Make that change now, and maybe it's a small change, on the 1st or 2nd - and then give yourself a few days to see how it works for you. Be patient, and picky. You deserve to feel good about all of it, the sports or exercise, the diet and eating schedule, and enough sleep and rest. Be on top of your game on the 4th and 5th. People are admiring you, you know. Eat well, and smart, on the 11th. Are you craving anything? A different salad? Your body knows what it wants. The 13th and 14th are your days to be at your best. Work hard and get ready for a fun-filled weekend, perhaps with some new love. Go somewhere special on the weekend of the 22nd and do something you've been wanting to do. A day hike on a new trail? A group bike ride? Or perhaps a luxurious spa weekend? You're earning it. Be dedicated on the 29th and reap all those healthy, happy rewards. It's a powerful month for you!
Understand the past. Be more aware of the present. Prepare for what's next...
Whatever is going on in your life, be it a relationship crisis, a personal challenge, a work or money concern, or something else, your Past Present Future Tarot explains it all. Know what led up to this, what's happening now, and what will likely happen in the future.
Read More »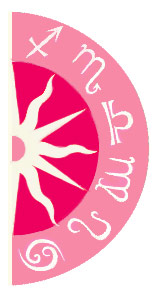 Discover what 2015 holds for you: