Last month
| This month |
Next month
|
2016
Start off with a good workout, a good meal, and take it from there! Your enthusiasm and pleasure are contagious. Treat yourself well feel well, and it will inspire everyone around you. Feel sexy and strong on the 2nd and dance your heart out on the gym floor. If not into zumba, then yoga or some other aerobic class can satisfy your goal just as much. Work hard on the 6th and 7th, and surpass your goals. Want a rest day next? You've earned it! If it's not a total rest day, a milder session is okay, too. Feeling good? You're looking good. The 12th is great for more social sports, so go ahead and watch the pro game while working the treadmill at the gym. You might be up for some time in the hot tub on the 19th. Be good to yourself, remember? You might surprise yourself on the 22nd and want to be more ambitious on your run or bike ride. Go ahead but don't over-do it, okay? On the 25th, chat with friends and learn something new to improve your diet. Thanksgiving is on the 26th, so get your body and mind ready for a healthy holiday and food-fest!
Understand the past. Be more aware of the present. Prepare for what's next...
Whatever is going on in your life, be it a relationship crisis, a personal challenge, a work or money concern, or something else, your Past Present Future Tarot explains it all. Know what led up to this, what's happening now, and what will likely happen in the future.
Read More »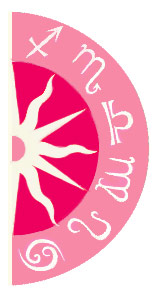 Discover what 2016 holds for you: