Last month
| This month |
Next month
|
2016
Happy holiday sparks may be flying all month long, so eat well, sleep well, and get all your exercise. Suit up on the 1st and 2nd and be surprised by how energetic you can be. That dance class or bike ride is play time, seriously. The 3rd and 4th may feel more grounded and less spectacular but doing your workout will still feel great. You don't have to go all out every single day. So long as you go. On the 8th and 9th, you can bond with your more serious gym pals and give each other a lot of helpful advice. It could be as basic as favorite moisturizer or shower soap. Do something a bit new on the 11th, maybe change aerobics or yoga DVDs and rediscover a new important muscle in your body. You're getting so fit! Maybe swim or soak in the hot tub on the 16th or 17th. Dream, relax, be more flexible and agile. Yes, you. Resolve to move more, and more often, on the 20th. It's not work. It's maintenance. An investment. Take good care of yourself. The 25th, Christmas, is rich in healthy food, family, and fun activity. You've made a lot of progress. Keep going! Happy holidays!
Understand the past. Be more aware of the present. Prepare for what's next...
Whatever is going on in your life, be it a relationship crisis, a personal challenge, a work or money concern, or something else, your Past Present Future Tarot explains it all. Know what led up to this, what's happening now, and what will likely happen in the future.
Read More »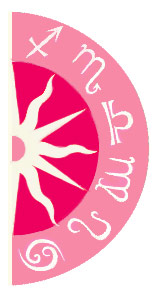 Discover what 2016 holds for you: