Are you having enough fun with your workout? If it's not fun, you're not going to stick with it, are you? So what will make it more fun? Getting outside more? Working out with a bigger group? More stylish gear? Louder music? On the 2nd, don't take 'no' or 'later' for an answer. Get out there and have fun! Smile and wave those arms in dance class. Sweat into that yoga mat. Feel fantastic? Well, you're doing fantastic. On the 10th, shift into overdrive and have a fiery hot workout. Now you're ready to take on the world. If the 14th is an emotionally rough day, work through it via your workout. Do the video twice. Run an extra mile. Then feel calm, centered, and sleep like a baby. Blow off some serious steam on the 16th, too. That's how you get stronger. Eat well on the 18th. With fresh berries and yogurt, who needs ice cream? Not sweet enough? Try honey. On the 21st it's easy to get out and put in your time sweating and working hard. Got a favorite hiking or biking trail? Or walk the beach. Remember your sunscreen? Yes. On the 26th, workout friends are looking for you. Having fun yet? Yes!

Understand the past. Be more aware of the present. Prepare for what's next...
Whatever is going on in your life, be it a relationship crisis, a personal challenge, a work or money concern, or something else, your Past Present Future Tarot explains it all. Know what led up to this, what's happening now, and what will likely happen in the future.
Read More »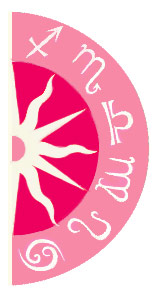 Discover what 2015 holds for you: