Last month
|
This month
| Next month |
2016
If you're too busy or working too hard when the month starts, you can pick up the pace on the 3rd and 4th. Don't put it off any longer than necessary, though. Your health and fitness are a priority and you know it. A lucky schedule break on the 3rd could give you the time you need for the gym or an evening walk. On the 4th, be more active and improve your appearance and how well you feel. Team up with friends on the 6th and 7th, enjoy a run, walk, or bike ride, and then go have a snack together. Work hard on the 8th and 9th, burn calories and sweat up a storm. You may not be able to do this every day as the holidays approach. Don't get fanatical or injured, though, okay? On the 12th and 13th, you'll have a more of a work attitude toward exercise, in a good way. It's not drudgery. It's work done purely for yourself. Good job, too! Nothing will deter you on the 21st or 22nd. You're taking care of business, and your body. The 24th and 25th, healthy food, active fun, and sweet times abound. Celebrate your health and fitness!
Understand the past. Be more aware of the present. Prepare for what's next...
Whatever is going on in your life, be it a relationship crisis, a personal challenge, a work or money concern, or something else, your Past Present Future Tarot explains it all. Know what led up to this, what's happening now, and what will likely happen in the future.
Read More »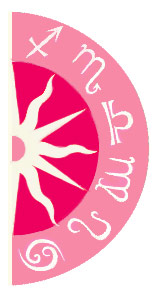 Discover what 2016 holds for you: