Last month
| This month |
Next month
|
2016
Feel strongly about getting healthier and fitter, and follow that dream! Your head is in the right place on the 1st, so go out for that run or your session at the gym and glow with happiness all day. Be even more enthusiastic on the 2nd when everyone is fired up to do their best and make their finest impression. If you feel out of sorts on the 12th, relax into a solid workout, or a nice long, calm walk. Get out of your chair and rack up those steps. Feeling better now? You should! The 16th is a smoother day. Be sure you eat well and drink enough water. Things get even better on the 18th, so treat yourself to a swim or time in the hot tub. Be good to your skin after. Is there a moisturizer you like? Pamper yourself some, okay? Go out on the 22nd and soak up some sun and brisk, fresh air, especially if you're feeling hyper. Or, perhaps a party or night out on the town with dancing. Focus on a better diet on the 23rd, and also the 25th. Have a happy, healthy Thanksgiving on the 26th, grateful for so much progress and improved fitness!
Understand the past. Be more aware of the present. Prepare for what's next...
Whatever is going on in your life, be it a relationship crisis, a personal challenge, a work or money concern, or something else, your Past Present Future Tarot explains it all. Know what led up to this, what's happening now, and what will likely happen in the future.
Read More »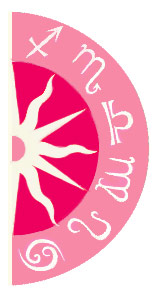 Discover what 2016 holds for you: