You know how important it is to get healthier and fitter. Emotionally, you're on a mission even if you haven't started an exercise routine yet. The 1st and 2nd are perfect days for you to jump in and get moving. If you're not ready to choose a sport or join a gym, you can go out and walk. Have good shoes? Maybe join a group or class on the 4th and make friends, too. You don't have to do this alone. On the 8th and 9th, have some outdoor fun, run, bike, play a little ball, then maybe a picnic or barbecue. The 14th and 15th are great for more summer fun. Go somewhere new, or maybe a favorite beach, park, or trail. Be good to yourself, eat well, and have fun! Fire up your emotional commitment on the 20th and work hard. Impressive! The 22nd and 23rd are made for more good times, so make your workout a part of it. Get in a great walk, stretch those legs and strengthen those feet and ankles. Breathe deep. Ahhh! Celebrate with a great workout on the 26th. Feeling virtuous? You should. Maybe add some meditation on the 29th. You're getting strong in mind and body!
Understand the past. Be more aware of the present. Prepare for what's next...
Whatever is going on in your life, be it a relationship crisis, a personal challenge, a work or money concern, or something else, your Past Present Future Tarot explains it all. Know what led up to this, what's happening now, and what will likely happen in the future.
Read More »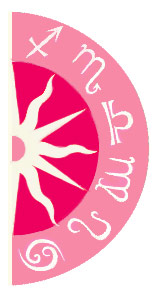 Discover what 2015 holds for you: