Are you feeling okay but want to feel better than that? Yes, you do, and you want to improve the state of your health, too. Put a bit more thought into your grocery shopping and meals, get better rest, and be ready. On the 4th, you'll make a great impression even if you're not feeling great. Take care and don't overexert yourself on the 5th. Save some enthusiasm for tomorrow, too. On the 11th, have just as good a workout by doing more with less intensity. A little burn is all you want. Be steady and don't skip a day. You can do it. The weekend of the 14th and 15th is for the out of doors. Get out and enjoy the sun with friends! The next weekend, the 22nd and 23rd, is all yours. Treat yourself to a great run, bike ride, or beach stroll. Maybe save some energy and then go dancing. A night on the town. Fun! On the 25th it may be hard to get to the gym or out for that walk, but do what you can. The 29th could get emotional. Eat well, drink enough water, and get as much exercise as you can. Mood better now? Do what you can every day!
Understand the past. Be more aware of the present. Prepare for what's next...
Whatever is going on in your life, be it a relationship crisis, a personal challenge, a work or money concern, or something else, your Past Present Future Tarot explains it all. Know what led up to this, what's happening now, and what will likely happen in the future.
Read More »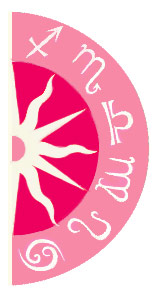 Discover what 2015 holds for you: