Last month
| This month |
Next month
|
2016
Think smart about your fitness routines, and also about your schedule. Is morning better than evening? Can the lunch hour be a run or walk sometimes instead? On the 3rd and 4th you may want to stick to your settled routine and go to the gym (when you know there's parking available) or go to the ice rink during the public skate hours. Walk and move around more on the 6th. Shopping with friends might be enough exercise. You'll know. On the 10th, enjoy that dance or yoga class more than usual. Swim a few more laps, ignore the clock and work on endurance. The 11th and 12th are power days, so even if work gets hectic you'll find a way to include your workout. Recover, relax, and de-stress on the 16th and 17th. Swim, have some hot tub time, or perhaps get a massage. Some last-minute holiday complications could arise on the 20th or 21st, but you don't have to abandon your exercise. At least have a good walk. The 24th and 25th are heavy on the socializing and partying. Remember healthy food, sensible eating, a calm, relaxing temperament, and fun! What a great effort you've putting this year. Celebrate. Happy holidays!
Understand the past. Be more aware of the present. Prepare for what's next...
Whatever is going on in your life, be it a relationship crisis, a personal challenge, a work or money concern, or something else, your Past Present Future Tarot explains it all. Know what led up to this, what's happening now, and what will likely happen in the future.
Read More »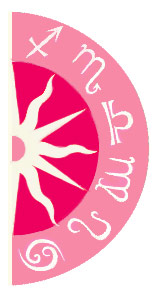 Discover what 2016 holds for you: