Last month
| This month |
Next month
|
2016
Take good care of your health and diet, and so much else of life can take care of itself. If you're recovering from some health setback or just want to improve your condition, you can make gains purely by persistence. On the 1st, make fitness a priority and personal tradition. Get into those workout clothes and do that run or sports routine. You can burn through any obstacle on the 2nd, so get to the gym or get out for that run. You can do it all. By the 7th, love your workout and maybe get inspired to try something else as well. Being active and happy is what it's all about. Go out on the 10th and 11th and be comfortable in your dance or yoga class. Feel good, do good, and look good. Friday the 13th may threaten to perturb your schedule or plans, but there will still be time for that workout. Work might take up more time on the 16th, but you can still get up and be active. You deserve it. Reset your goals on the 19th and see more progress getting fit. The 26th, Thanksgiving, is a great day to share favorite healthy food and healthy habits!
Understand the past. Be more aware of the present. Prepare for what's next...
Whatever is going on in your life, be it a relationship crisis, a personal challenge, a work or money concern, or something else, your Past Present Future Tarot explains it all. Know what led up to this, what's happening now, and what will likely happen in the future.
Read More »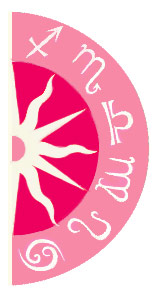 Discover what 2016 holds for you: