Last month
| This month |
Next month
|
2016
Strike while the iron is hot, so to speak, and get moving on the 1st when motivation is likely to be at its peak. Have a strong start to the month and settle down into your groove on the 3rd. Be it salsa dancing, pilates, or zumba, feel sexy and powerful on the 4th. If team sports is your thing, play nice and watch out for those fouls in your basketball pickup game. On the 11th or 12th go for a brisk run or bike ride (weather permitting). A day on the slopes is great, too, but be safe, okay? Have a good stretch, workout, and cool-down on the 14th. The 16th, maybe a hot tub session. How are your holiday preparations? The 19th is busy but squeeze in a quality workout at the gym or with the DVD at home. Meditation can be difficulty yet relaxing, too. The 21st and 22nd are busy, and you may spend more time on your feet. Have comfy shoes and pay attention to your posture. No back aches allowed, okay? The 25th is packed with food, family fun, and relaxation. Keep it healthy, no or low stress, and pamper yourself. You've earned it, you've made such great progress. Happy holidays!
Understand the past. Be more aware of the present. Prepare for what's next...
Whatever is going on in your life, be it a relationship crisis, a personal challenge, a work or money concern, or something else, your Past Present Future Tarot explains it all. Know what led up to this, what's happening now, and what will likely happen in the future.
Read More »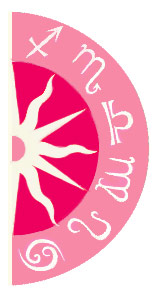 Discover what 2016 holds for you: