Last month
| This month |
Next month
|
2016
You've got your heart in the right place. Getting healthier and fit is one of the best things you can do for yourself. When other people's needs or your obligations compete for your workout time, hold your ground and be consistent. No argument will talk you out of your exercise time on the 1st. If you need to cut it short, that's fine. It's not a failure. Be determined on the 2nd, too, and inspire everyone around you. You're that good. Soften your routine a bit on the 8th and enjoy just moving. A longer run or more strenuous workout may be in order on the 11th and 12th. If daily life gets stressful now, leave your frustration on the gym floor. If people frustrate you on the 14th or 15th, you can stay calm, do your best, and treat yourself to a great, fun workout. Hot tub time after! Remember what inspires you on the 18th and smile through the whole yoga or dance session. Feeling stronger? On the 21st and 22nd, push yourself and do more steps or increase reps in the weight room. On the 26th, Thanksgiving, enjoy more healthy dishes like salads, steamed vegetables, and a little of all your favorite foods! Yum!
Understand the past. Be more aware of the present. Prepare for what's next...
Whatever is going on in your life, be it a relationship crisis, a personal challenge, a work or money concern, or something else, your Past Present Future Tarot explains it all. Know what led up to this, what's happening now, and what will likely happen in the future.
Read More »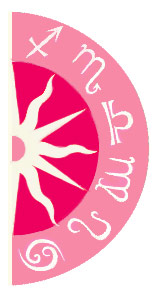 Discover what 2016 holds for you: