Last month
| This month |
Next month
|
2016
Be as healthy and fit as you can be. It's simply part of wanting to live a full life, day by day, isn't it? On the 1st, take your workout seriously and enjoy every minute. What better gift can you give yourself? The 2nd is a great time to really get into your routine. If it's not fun, find something that satisfies you more. Getting fit should not be a chore or a dull routine. On the 6th and 7th, be strong mentally as well as physically. Cut back if you must, but don't quit. It's smart to respect your limits. You can push your boundaries on the 11th or 12th. Walk or run farther, or exercise longer. You decide. On the 17th and 18th you may not be clear about what exactly you want to do, so give yourself time to experiment. A new class? A better bike? Different shoes? By the 22nd, you'll know what you need to do. Go slow on the 24th, but go with intensity. And reward yourself afterward. Be sure to work out on the 25th and burn those calories. The 26th is Thanksgiving, and there's so much to be thankful for, including better health!
Understand the past. Be more aware of the present. Prepare for what's next...
Whatever is going on in your life, be it a relationship crisis, a personal challenge, a work or money concern, or something else, your Past Present Future Tarot explains it all. Know what led up to this, what's happening now, and what will likely happen in the future.
Read More »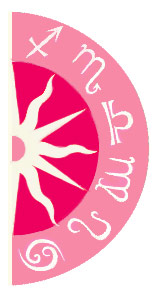 Discover what 2016 holds for you: