With so much going on, it can be hard to stick to your fitness routine. Come on now, though, when is it not busy? Don't shortchange yourself and your health. Put your workout on the list, schedule it in, then get out and do it. Every day. Go out on the 2nd and let your workout buddies keep you fired up. Just by showing up, you're keeping them fired up, too. Work hard on the 5th, too. Maybe you want to look good for the weekend. That's a good reason. Your schedule may clear on the 11th and make it easier to get to the gym. You're glowing with health. The 14th is made for burning calories. Are you eating enough? Getting enough rest? If not, then you may need extra tomorrow. If anything is annoying you today, work through it with a hefty workout. You can do this! Tighten up your diet on the 17th. What are you eating for snacks? Get outside on the 20th and 21st and soak up that sunshine. Yes, you can wear your sunglasses, sweatband, or hat. Run, hike, or bike ride, and take that water bottle. Have fun working out on the 28th. It's playtime!

Understand the past. Be more aware of the present. Prepare for what's next...
Whatever is going on in your life, be it a relationship crisis, a personal challenge, a work or money concern, or something else, your Past Present Future Tarot explains it all. Know what led up to this, what's happening now, and what will likely happen in the future.
Read More »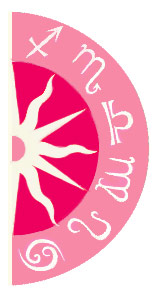 Discover what 2015 holds for you: