Last month
| This month |
Next month
|
2016
Your motivation may start out like a flash in the pan this month, but don't worry. Slow and steady is much better than sporadic, extreme efforts. If you feel you've overdone things on the 2nd, relax on the 3rd and 4th and reestablish a more sustainable if easygoing routine. The main point is, just keep going and don't quit. You're no quitter. Feel strong and sexy and be even more energized on the 4th. Keep it within your limits, though, okay? On the 8th and 9th, remember you're not competing with anyone, except maybe yourself. Have some fun on the machines, or the yoga or boxing class. On the 12th, maybe a private workout at home or in the neighborhood can be good. The 17th and 18th, relax and recover. Swim, and then indulge in the hot tub for a bit. Ahhh. Finish those holiday preparations on the 19th and 20th, but don't neglect your workout. Burn those calories now and treat yourself to a break from all that shopping and driving around. The 25th, Christmas, is largely about good food, good company, and good fun. Make it healthy and relaxing! Keep up the great progress. Happy holidays!
Understand the past. Be more aware of the present. Prepare for what's next...
Whatever is going on in your life, be it a relationship crisis, a personal challenge, a work or money concern, or something else, your Past Present Future Tarot explains it all. Know what led up to this, what's happening now, and what will likely happen in the future.
Read More »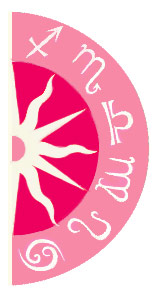 Discover what 2016 holds for you: