You're determined and not easily discouraged, which is very important this month. You know how it is sometimes. There can be ups and downs, interruptions and last minute changes. Be patient with yourself on the 1st and do at least part of your workout. If running, or walking and counting steps, do what you can and don't worry if it's less than you'd like. Every little bit counts. On the weekend of the 7th and 8th, you can make up for any lost time and get in some extra sun and fresh air. Go somewhere beautiful and fun for your run or bike ride. The 11th is lucky. If feeling blah, a new admirer will lift those spirits. Where's that smile? Feel positively magnetic on the 15th. The 16th and 17th are your kind of days... calm, quiet, and satisfying. Don't let someone else's drama keep you from a great workout. The weekend of the 22nd and 23rd are all yours. Enjoy the great outdoors, and show the world and yourself how great you are! Bike, skate, run, or swim to your heart's content. Suit up on the 31st, put extra passion into your fitness routine, and get a head start on the coming month!
Understand the past. Be more aware of the present. Prepare for what's next...
Whatever is going on in your life, be it a relationship crisis, a personal challenge, a work or money concern, or something else, your Past Present Future Tarot explains it all. Know what led up to this, what's happening now, and what will likely happen in the future.
Read More »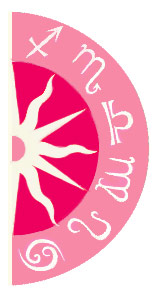 Discover what 2015 holds for you: