Last month
| This month |
Next month
|
2016
Are people staring at you on the 1st and 2nd? You can be a bit excessive if left to your own devices, so it might take a friend to tell you to step away from the buffet or to blink when you're binge-watching your favorite show to get you to stop. You gain inspiration from all kinds of different sources on the 8th and 9th, so pay close attention to those motivating stories people post on your feed. You never know when something you see is going to strike an emotional chord. Peer pressure can get the best of you on the 13th and 14th, and even if you don't give in it can leave you wondering if you're 'good enough' or 'normal' -- whatever that means. But the overwhelming answer is that, yes, you are. Confusion sets in on the 19th, 20th, and 21st, but you'll figure it out before you have to ask anyone for help. Your brain kicks in in the nick of time, giving you that much-needed 'aha, THAT'S how you do it' moment. You stay calm when everyone else freaks out on the 26th and 27th, which should win you an award of some type. Or at the very least a giant thank you from the people you're able to rescue.
Understand the past. Be more aware of the present. Prepare for what's next...
Whatever is going on in your life, be it a relationship crisis, a personal challenge, a work or money concern, or something else, your Past Present Future Tarot explains it all. Know what led up to this, what's happening now, and what will likely happen in the future.
Read More »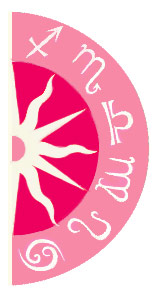 Discover what 2016 holds for you: