Last month
| This month |
Next month
|
2016
You love being home on the 1st and 2nd. Cuddling under the covers, watching your favorite TV show, making a gourmet dinner... who needs to go out when you have all of these creature comforts at your fingertips? You're more likely to wander away from home on the 13th, 14th, and 15th, and while getting lost is usually your biggest fear, you throw caution to the wind and follow your whims midmonth. Money matters are front and center on the 18th and 19th, and a family member is probably standing by just waiting to give his or her input. If you don't want to disclose the actual numbers to someone close to you, hire a professional to help sort it all out. It will cost you, though. You get a sense of what treading water must be like on the 22nd and 23rd, because no matter how hard you kick your feet, you just don't get anywhere. Maybe it's enough to just keep your head above the surface for now. Getting a glimpse of the wild life is exciting on the 26th and 27th, but living it 24/7 just isn't for you. Don't feel bad for not wanting fame; it's not all that it appears.
Understand the past. Be more aware of the present. Prepare for what's next...
Whatever is going on in your life, be it a relationship crisis, a personal challenge, a work or money concern, or something else, your Past Present Future Tarot explains it all. Know what led up to this, what's happening now, and what will likely happen in the future.
Read More »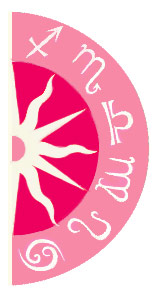 Discover what 2016 holds for you: