If you're feeling a little down or worn out on the 2nd, 3rd, or 4th, do something to make yourself feel better. It would be nice if you had someone else to rely on who would bring you lunch or schedule a hot stone massage, but if that magical person doesn't exist in your life, pamper yourself. You've got a lot of drive on the 9th and 10th, but it still feels like you're spinning your wheels. In quicksand. Ugh! You've got a much better grip on things by the 17th, 18th, and 19th, so go crazy in term of pushing projects through or taking a relationship to the next level. Seriously, what are you waiting for? That perfect moment you've been waiting for is now. If you've been putting off organizing a messy closet or cleaning out that scary junk drawer, the 22nd and 23rd are great days to get it done. Maybe it isn't the sexiest thing to do, but there's satisfaction that comes from taking care of business. The Universe puts someone inspirational in your path on the 27th, 28th, or 29th, and it's up to you to take advantage of their wisdom, knowledge, experience, or whatever gifts they have to offer.

Understand the past. Be more aware of the present. Prepare for what's next...
Whatever is going on in your life, be it a relationship crisis, a personal challenge, a work or money concern, or something else, your Past Present Future Tarot explains it all. Know what led up to this, what's happening now, and what will likely happen in the future.
Read More »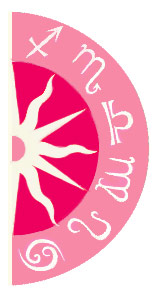 Discover what 2015 holds for you: