Last month
| This month |
Next month
|
2016
It doesn't happen very often but on the 1st and 2nd you have a tendency to be a bit on the melodramatic side. What's propelling you to turn your own or someone else' life into a spectacle? It could be coming from a sense of insecurity, or maybe you're just bored. If that's the case, you need a new hobby! You have excellent organizational skills on the 6th and 7th which makes you a master planner. These are valuable skills; why not shop them around? You have an uncanny ability to step outside of the picture to get a very objective view of what's going on in your life on the 16th and 17th, and you can use that information to make incredible, positive changes. The first step is the hardest, but also the most exciting. Your loyalty is fierce and unforgiving on the 24th and 25th, so if anyone even thinks about crossing your friends or family, they'll have you to deal with. Deal with issues as they come up on the 28th, 29th and 30th, and if you have to shut out the rest of the world in order to solve a problem, then that's what you have to do. And yes, 'no distractions' means turning off your phone and the TV.
Understand the past. Be more aware of the present. Prepare for what's next...
Whatever is going on in your life, be it a relationship crisis, a personal challenge, a work or money concern, or something else, your Past Present Future Tarot explains it all. Know what led up to this, what's happening now, and what will likely happen in the future.
Read More »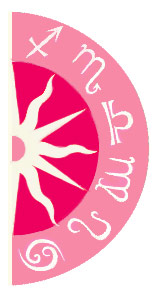 Discover what 2016 holds for you: