Last month
| This month |
Next month
|
2016
The worst thing you can hear on the 1st and 2nd is that you don't deserve to be where you are. After all you've done to get here, how can anyone call you out like that? The tests keep coming on the 5th, 6th, and 7th, and you keep acing them. The more people ask you to prove yourself, the more you shine, so you think to yourself, 'bring it on, world; I'm so ready.' You're totally in your methodical groove on the 13th and 14th, and it's no secret that you absolutely love it when a plan comes together. You take extra precautions to protect the things that belong to you and the people you love on the 19th, 20th, and 21st, and you can get pretty possessive if you think someone is trying to take away anything that's yours. You don't mean to cause a stir on the 26th and 27th, and it's actually surprising to you when you find out that something you did caused so much drama. It was never your intention to create a scene, but if you did, just apologize and move on in that typical matter-of-fact way of yours.
Understand the past. Be more aware of the present. Prepare for what's next...
Whatever is going on in your life, be it a relationship crisis, a personal challenge, a work or money concern, or something else, your Past Present Future Tarot explains it all. Know what led up to this, what's happening now, and what will likely happen in the future.
Read More »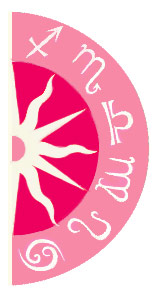 Discover what 2016 holds for you: