If there's a hard way and as easy way, it seems like you're intent on doing it the hard way on the 1st! Is there someone you could ask for help? It's kind of hard to see you struggle like this! You can get some really good advice on the 4th, 5th, and 6th but you really do have to ask for it. No one is a mind reader, so they won't know if you're in troubled unless you tell them. There isn't a person around you who you can't have a meaningful conversation with on the 9th and 10th, because your communication skills are head and shoulders above everyone else's. You know that apology you should have made a long time ago? All is sure to be forgiven if you get it out now. If there's a project that needs to get started on the 18th, 19th, or 20th, your hand is the first one to go up when they ask for volunteers. The thing is, you don't like to think about all those tiny details, which makes you a much better manager than a worker bee. Be as rational as possible on the 28th and 29th, even if it feels like you're the only one in the room making sense.
Understand the past. Be more aware of the present. Prepare for what's next...
Whatever is going on in your life, be it a relationship crisis, a personal challenge, a work or money concern, or something else, your Past Present Future Tarot explains it all. Know what led up to this, what's happening now, and what will likely happen in the future.
Read More »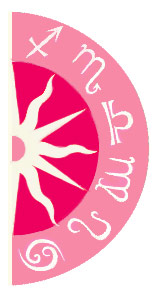 Discover what 2015 holds for you: