Do you really think you're out of the race? You get a boost of confidence and energy on the 2nd and 3rd that lets you know that, yeah, you may be down, but you're definitely not out just yet. The 6th and 7th have you questioning your true calling, and you're having second thoughts about what you really want to be when you "grow up." It might be time to go back to school or explore new job opportunities. You're the most flexible, versatile person around on the 13th and 14th, and you can't help but laugh when people try to make plans. What's the fun in that?! You thrive on spontaneous moments. Your days on the 20th and 21st are filled with tasks and chores that you'd rather not do, but you really aren't one to shirk your responsibilities. If you can pass them off to someone else, great! If not, get them done as soon as possible so you can go play. The 27th and 28th are filled with deep, meaningful conversations. It's a great time to ask questions you've always wanted to know the answers to.

Understand the past. Be more aware of the present. Prepare for what's next...
Whatever is going on in your life, be it a relationship crisis, a personal challenge, a work or money concern, or something else, your Past Present Future Tarot explains it all. Know what led up to this, what's happening now, and what will likely happen in the future.
Read More »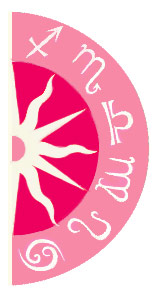 Discover what 2015 holds for you: