Last month
| This month |
Next month
|
2016
You're just having a good time on the 1st and 2nd, but other people take you seriously. Lighten the mood by letting everyone in the room in on the joke. You're The Great Instigator on the 5th, 6th, and 7th, but when it comes to finishing what you start, you're not so good. If follow-through isn't your strong suit, hopefully you're surrounded by people who will pick up the slack. You come across as smart and decisive on the 10th, 11th, and 12th which is surprising given the whirlwind that's going on in your head. If other people could see what's really going on in there they might not be so sure about you, you think to yourself (shhh, no one else has to know). Your daydreams guide you toward a new job or career on the 17th and 18th, and if there's anyone you know who might be able to give you a good recommendation, don't be afraid to call in a few favors. Someone is intent on putting up boundaries on the 22nd and 23rd, but you have more than one way to knock them down. Up and over is one way, and straight through is another. Your mind is wide open on the 28th and 29th, which leads to an interesting form of free-flowing consciousness. Your visions are enlightening.
Understand the past. Be more aware of the present. Prepare for what's next...
Whatever is going on in your life, be it a relationship crisis, a personal challenge, a work or money concern, or something else, your Past Present Future Tarot explains it all. Know what led up to this, what's happening now, and what will likely happen in the future.
Read More »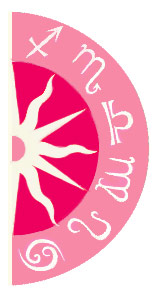 Discover what 2016 holds for you: