Last month |
This month
|
Next month
|
2016
Practicing 'out with the old and in with the new' isn't easy for you on the 1st, but you're feeling flexible enough to give new things a try. Good for you. Branching out can be fun. Your friends stand in for relatives who aren't able to make it during an important event on the 5th and 6th, so be sure to find a good way to express your appreciation. Gift cards make great tokens of appreciation, as does a sincere, handwritten thank you note. You'd do just about anything to get to the bottom of a mystery on the 14th, 15th, and 16th, but stop short of crossing the line. And don't play dumb; you know where that line is, Virgo! A hint of excitement has you wondering about where a new relationship will lead on the 19th, 20th, and 21st, but if it seems too good to be true, it probably is. Anything worth having is worth working for. Your co-workers, school mates, neighbors, or other acquaintances give you a hard time about something on the 26th and 27th, and it's hard not to take it personally. Try to settle things calmly. And, yes, you may have to be the bigger person in order to pull that off.
Understand the past. Be more aware of the present. Prepare for what's next...
Whatever is going on in your life, be it a relationship crisis, a personal challenge, a work or money concern, or something else, your Past Present Future Tarot explains it all. Know what led up to this, what's happening now, and what will likely happen in the future.
Read More »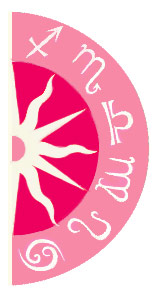 Discover what 2016 holds for you: