Whether or not you have a special occasion to celebrate on the 1st, you can appreciate all of the fireworks going off in every direction. The keyword in your life right now is 'explosive' and you have every reason to be excited and enthusiastic about what's happening around you. Worrying about money can put a screeching halt to the party on the 6th an 7th, but there's probably an original solution you haven't thought about yet. Thinking creatively can get you out of all kinds of jams, including solving financial problems and putting your distinctive mark on things, which has endless benefits. Get ready to add lots of people to your friends and followers lists on the 13th and 14th, because it's primetime for networking midmonth. Even if you don't form an instant bond with someone, take down their info cuz you never know when you might need to ask for a favor. You surround yourself with beauty on the 17th, 18th, and 19th, so don't be surprised if you have an encounter with a stunning stranger or celebrity of your dreams. All things are possible when you believe they are! Romance is number one on your priority list on the 27th and 28th, so whether you're looking for love or have already found it, these are the days that sizzle.

Understand the past. Be more aware of the present. Prepare for what's next...
Whatever is going on in your life, be it a relationship crisis, a personal challenge, a work or money concern, or something else, your Past Present Future Tarot explains it all. Know what led up to this, what's happening now, and what will likely happen in the future.
Read More »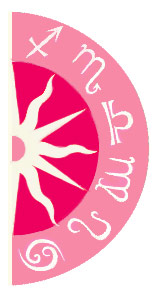 Discover what 2015 holds for you: