It looks like you got a few extra swats with the confidence stick on the 1st, huh Leo?! There's no need to pretend that you don't have a tendency to be arrogant, but you can do good things with this extra helping of 'hey look at me'! Some shifty energy on the 2nd and 3rd makes it a bad idea to do any financial dealings with people, or to take any kinds of risks with your money. What's the rush? If it's a sound investment, the opportunity will be around for a while. If not, then it probably wasn't going to make you rich anyway. You're up for all kinds of challenges on the 11th and 12th, especially if they involve feats of strength or brain competitions. You're in the mood to show off what you've got, and hey, if you've got it why not flaunt it! It's not that you're paranoid on the 21st and 22nd, but you're definitely erring on the side of caution. Your intuition is in high gear, and if you pay attention to it you won't stumble. Extend your natural generosity to include yourself on the 28th and 29th. You do so much for others, now it's your turn.
Understand the past. Be more aware of the present. Prepare for what's next...
Whatever is going on in your life, be it a relationship crisis, a personal challenge, a work or money concern, or something else, your Past Present Future Tarot explains it all. Know what led up to this, what's happening now, and what will likely happen in the future.
Read More »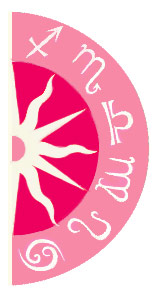 Discover what 2015 holds for you: