Last month
| This month |
Next month
|
2016
On the 3rd, 4th, and 5th, it's possible for you to attempt something that no one else has ever done before. Zero in on the task with laser-like focus, or close your eyes and take a leap -- whatever works best for you! Either way, people will be amazed at what you're able to accomplish. You're very wary of schemes and plotters on the 11th and 12th, because if you've ever gotten duped before you're bound and determined not to let it happen again. If you get a vibe that something isn't quite right, check it out because your intuition is rarely wrong right now. No one's saying that your arrogance is unfounded, but on the 18th and 19th your big ego causes some major personality clashes. If you can't get the last word in, don't worry. You get another turn later. You can learn new tricks easily on the 22nd and 23rd, so these would be great days to take a magic class or study your favorite magician's moves. Don't stop until you can pull a rabbit out of a hat! The 26th and 27th are all about expectations, and lowering them if need be. Just because you can pull something off doesn't mean that everyone else can.
Understand the past. Be more aware of the present. Prepare for what's next...
Whatever is going on in your life, be it a relationship crisis, a personal challenge, a work or money concern, or something else, your Past Present Future Tarot explains it all. Know what led up to this, what's happening now, and what will likely happen in the future.
Read More »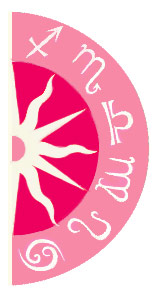 Discover what 2016 holds for you: