You've got a big, helpful group around you on the 1st, so why not take advantage of the assistance they're offering? Or if you really don't need any help, donate some of your time or resources to charity. You're always wondering what you can do to help the world, right? Well now you know. You've been known to stare out the window and do your fair share (maybe more than your fair share) of daydreaming, and you dedicate even more of your time to it on the 9th and 10th. You might not solve any great mysteries, but it feels good to be in your comfort zone. You love to hang on to things that you really don't need anymore, but the 23rd and 24th offer you the chance to start out fresh. Start small, like throwing away a little meaningless knickknack, then work your way up to bigger things. Seriously, do you really need more than one storage locker?! Lean on a sympathetic somebody for support on the 30th and 31st, and don't be surprised if it turns romantic. Platonic friends can turn into lovers at the flip of a switch, leaving you to wonder why you didn't see him or her in this light a long time ago.
Understand the past. Be more aware of the present. Prepare for what's next...
Whatever is going on in your life, be it a relationship crisis, a personal challenge, a work or money concern, or something else, your Past Present Future Tarot explains it all. Know what led up to this, what's happening now, and what will likely happen in the future.
Read More »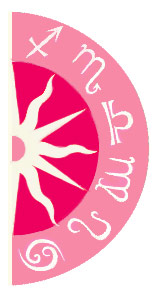 Discover what 2015 holds for you: