Last month
| This month |
Next month
|
2016
Love is at the top of your to-do list on the 1st and 2nd, and you're very good at what you do. You go all out -- flowers, soft music, candles; you really know how to set the stage for romance, so it shouldn't be difficult to seduce whoever you have in your sites. You're due for a raise or an upgrade of sorts on the 8th, 9th, or 10th, but you may have to prove your case in order to make it happen. Be sure to remind your landlord that you pay your rent on time every month, or point out to your boss how many times you've stayed late or come in early without additional compensation. You get to be part of a really cool group effort on the 20th or 21st, but you might be better off as an individual contributor. Either way, this is a good chance to showcase your artistic and creative abilities! The lines between fantasy and reality are blurred on the 24th and 25th, but is that really such a bad thing? There's nothing wrong with living in your dream world for just a little while longer. Someone close to you will let you know when it's time to wake up and smell the coffee.
Understand the past. Be more aware of the present. Prepare for what's next...
Whatever is going on in your life, be it a relationship crisis, a personal challenge, a work or money concern, or something else, your Past Present Future Tarot explains it all. Know what led up to this, what's happening now, and what will likely happen in the future.
Read More »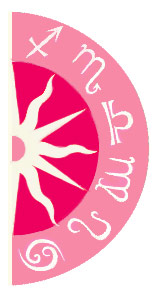 Discover what 2016 holds for you: