Stand up and speak your mind on the 2nd, 3rd, and 4th. You've got a lot to say, and there are a lot of people listening. Good thing you've got some serious chutzpa; your courage definitely helps you get through some unsure moments! Do you have friends in high places? Or does someone owe you a favor? It's time to cash in on the 5th and 6th; don't be afraid to ask for what you have coming to you. There are some really intriguing things in front of you on the 11th and 12th, and you excel at solving riddles and puzzles. You run into some real head-scratchers, but you put on your thinking cap to work it out when faced with a conundrum. You might have to resort to some pretty sketchy tactics to complete a project or perform a critical task on the 20th and 21st, and your innovative ways aren't always popular with your teacher, boss, or group leader. Unless you're told directly to stop, just keep on doing what you do. You can't please everyone all of the time. If you feel like you're swimming with the sharks on the 27th, 28th, and 29th, get the heck out of the water. You're definitely in over your head on this one.

Understand the past. Be more aware of the present. Prepare for what's next...
Whatever is going on in your life, be it a relationship crisis, a personal challenge, a work or money concern, or something else, your Past Present Future Tarot explains it all. Know what led up to this, what's happening now, and what will likely happen in the future.
Read More »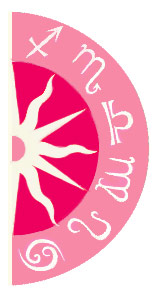 Discover what 2015 holds for you: