Last month
| This month |
Next month
|
2016
You're ready to ditch the old and bring in the new on the 5th, 6th, and 7th. Whether it's embracing a new clothing trend, listening to a new genre of music, or trying a new food fad, you're up on all of the latest twists and turns, which both surprises and impresses those closest to you. You have the best intentions to do the right thing on the 10th, 11th, and 12th, but there are temptations and distractions around every corner. You walk the straight and narrow path for the most part, but if you didn't veer off it every once in a while you wouldn't be human. Your carefully-organized plans come off without a hitch on the 13th and 14th, and you couldn't be happier. When everyone shows up when and where they're supposed to, it brings a big smile to your face. A lot the positive energy in the air on the 17th and 18th makes you jump for joy -- maybe literally, but at the very least figuratively. Having been through difficult times makes the good times that much sweeter. You have great ideas on the 24th and 25th, but the details are still a little fuzzy. Go back to the drawing board to put the final touches on your blueprints before revealing them to the world.
Understand the past. Be more aware of the present. Prepare for what's next...
Whatever is going on in your life, be it a relationship crisis, a personal challenge, a work or money concern, or something else, your Past Present Future Tarot explains it all. Know what led up to this, what's happening now, and what will likely happen in the future.
Read More »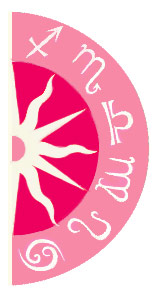 Discover what 2016 holds for you: