Well aren't you just the perfect picture of contentment on the 2nd, 3rd, and 4th! Everything seems to be going right... knock on wood. Hopefully you can keep the momentum going until the 9th and 10th, because things get a little bit muddled on those days. Where are your keys? Where did you leave your phone? What did your sweetie ask you to pick up on you way home, was it the dry cleaning or deodorant? Ugh, you hate feeling like you'd lose your head if it wasn't attached. You've got a little bit of a bad girl or guy vibe happening on the 17th, 18th, and 19th, but your core morals, outstanding upbringing, or a combo of both won't let you truly get down and dirty. That's okay - if it's against the law, it's not for you anyway. All of the pressure you've felt recently about fitting in or the unrealistic goals you set for yourself fall away on the 25th and 26th, and you can finally just be yourself. How will you unwind? Having a good laugh with a friend should be tops on your list. Hit a comedy club or watch your favorite comedian's special on cable or online. Show the world that killer smile.

Understand the past. Be more aware of the present. Prepare for what's next...
Whatever is going on in your life, be it a relationship crisis, a personal challenge, a work or money concern, or something else, your Past Present Future Tarot explains it all. Know what led up to this, what's happening now, and what will likely happen in the future.
Read More »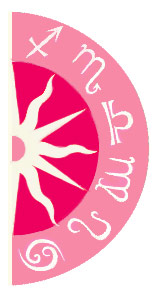 Discover what 2015 holds for you: