Last month
| This month |
Next month
|
2016
A friend or lover who asks "what are you thinking" on the 1st or 2nd will get an answer he or she wasn't prepared for! You have all kinds of crazy thoughts running through your mind, but because you probably won't act on any of them, you should keep the details hush-hush. The 8th, 9th, and 10th are low-pressure days, and keeping it casual is what it's all about. Even if you're invited to a formal event, showing up is way more important than what you have on. You believe in yourself 100 percent on the 14th, 15th, and 16th, and why shouldn't you? You're brimming with self-confidence, which propels you on to even greater heights. How's the view up there?! You feel like you'd lose your head if it wasn't attached on the 20th and 21st, so if you have something important to remember, write it down. People might not be very forgiving if you show up late to dinner dates or other appointments. A bizarre revelation from a friend or relative can be extremely eye-opening on the 24th and 25th, and now that you're armed with new information, you can continue down the path to true enlightenment. Sometimes you can't believe that this is your life!
Understand the past. Be more aware of the present. Prepare for what's next...
Whatever is going on in your life, be it a relationship crisis, a personal challenge, a work or money concern, or something else, your Past Present Future Tarot explains it all. Know what led up to this, what's happening now, and what will likely happen in the future.
Read More »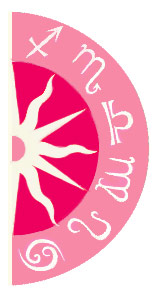 Discover what 2016 holds for you: