When you look around on the 4th and 5th, what do you see? Do you see beauty or imperfection? The thing is, no matter what it is, you're probably going to want to change something. You have a deep urge to totally rearrange or redecorate your own personal space, but it's a good idea to start small instead of taking a sledge hammer to the walls! You have a reputation for being sarcastic and using double-entendres, but you're way better off being honest and straightforward with your words on the 10th and 11th. And if you're going to tell jokes, make sure they're rated G, especially if there are young kids or older relatives around. Your home is your sanctuary but there are some challenges to deal with on the 22nd, 23rd, and 24th. Hmmm. The last thing you want to have to deal with is family squabbles or disagreements among your friends, but you may be the only one who can help. You get a great deal on something big like a car or house on the 29th or 30th, but you don't have to share your negotiating secrets. Let your friends and relatives think you're just lucky!

Understand the past. Be more aware of the present. Prepare for what's next...
Whatever is going on in your life, be it a relationship crisis, a personal challenge, a work or money concern, or something else, your Past Present Future Tarot explains it all. Know what led up to this, what's happening now, and what will likely happen in the future.
Read More »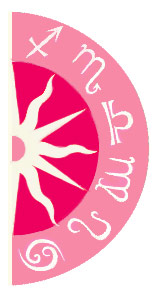 Discover what 2015 holds for you: