How long has it been since you've had a little romance in your life? Whether it was just yesterday or years ago, the 2nd and 3rd remind you of what it's like to be in love. Pure, unadulterated, blissful love. Ahhh! Just relax and enjoy the moment. You may not feel like coming out of your shell on the 9th and 10th, but you know what to say, when to say it, and who to say it to. Are you looking for a job? Your interviews should go swimmingly. Or are you trying to make new friends? Your contact list could be at least ten names longer after these couple of days. You and your best friends are super tight on the 16th and 17th, and going through something dramatic together increases your bond. You may feel the need to talk about it over and over after the fact, so at least you have someone to do that with. You have lofty goals on the 26th and 27th, but you also have the amazing skills needed to reach them. Stay organized, stay on task, and stay focused in order to climb that mountain and grab those goals.
Understand the past. Be more aware of the present. Prepare for what's next...
Whatever is going on in your life, be it a relationship crisis, a personal challenge, a work or money concern, or something else, your Past Present Future Tarot explains it all. Know what led up to this, what's happening now, and what will likely happen in the future.
Read More »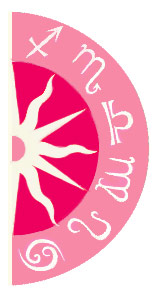 Discover what 2015 holds for you: