Have you tried that new Cuban restaurant down the street? How about that cool app that everyone's talking about - have you downloaded it yet? The 1st is the time to get out there and experience new things, Virgo. You like your routines, no one's going to argue that, but you gain so much more by breaking out of them every once in a while. The people you live with, work with, or go to school with cause you some problems on the 11th and 12th, but there's no problem big enough that it can't be solved. What is at the heart of the matter? Once you get down to the nitty-gritty, you can get to work on a solution. And, "Wow, is it the end of the month already?" you might find yourself muttering. On the 30th and 31st are you wondering where all the time went. If you've been feeling a little weighed down lately, then the end of the month is a perfect time to weed through your drawers and closets to see what can be tossed out. You might find some hidden treasures but the majority of what you've been holding onto is probably junk. It's okay to let go.
Understand the past. Be more aware of the present. Prepare for what's next...
Whatever is going on in your life, be it a relationship crisis, a personal challenge, a work or money concern, or something else, your Past Present Future Tarot explains it all. Know what led up to this, what's happening now, and what will likely happen in the future.
Read More »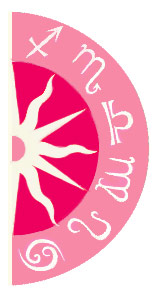 Discover what 2015 holds for you: