Last month
| This month |
Next month
|
2016
You don't encounter a lot of stop signs on the 1st and 2nd, but you might come across one or two that advise you to yield. It's great that you have so many options in front of you but pausing to smell the flowers every once in a while is a good idea, too. You could probably get out of some of your responsibilities if you tried to on the 10th, 11th, and 12th, but you actually don't really want to. You take a lot of pride in getting the job done -- and done correctly -- so you don't mind staying behind and working extra hours while everyone else is enjoying their time off. You have a problem sharing on the 19th, 20th, and 21st, and if you see someone not appreciating what they have or what someone else worked hard for, it makes your blood boil. You take a 'waste not, want not' approach to life on these days, and have little room for people who don't follow a similar path. You get an A for punctuality on the 30th and 31st, for what it's worth. Not wasting anyone else's time is its own reward.
Understand the past. Be more aware of the present. Prepare for what's next...
Whatever is going on in your life, be it a relationship crisis, a personal challenge, a work or money concern, or something else, your Past Present Future Tarot explains it all. Know what led up to this, what's happening now, and what will likely happen in the future.
Read More »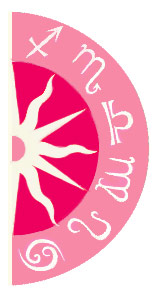 Discover what 2016 holds for you: