Last month
| This month |
Next month
|
2016
Put in your order with the Universe on the 1st and 2nd, and then be prepared for good things to come your way. The more pages you dog-ear in the cosmic catalog of wants and needs, the more you'll have coming to you. There are tiny little details to take care of on the 8th through 10th, but you're a master of minutia. Who better to sift through all of that hay looking for the one tiny needle? You've got this. You delve deep into unexplained phenomena on the 11th and 12th, and you don't want to stop until you have an answer. Some things really can't be explained, Virgo, but if you've done a completely thorough investigation and exhausted all avenues to the truth, you'll be able to sleep at night. Wasting other people's time isn't your style on the 20th and 21st, so you take care to be on time to dates and appointments -- even early if possible. The way you see it, no one person's time is more valuable than anyone else's. The 28th, 29th, and 30th are good days to reorganize your things, starting with the most disorganized to the neatest. Catastrophic closets and neglected junk drawers take top priority.
Understand the past. Be more aware of the present. Prepare for what's next...
Whatever is going on in your life, be it a relationship crisis, a personal challenge, a work or money concern, or something else, your Past Present Future Tarot explains it all. Know what led up to this, what's happening now, and what will likely happen in the future.
Read More »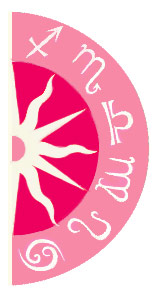 Discover what 2016 holds for you: