From May 18, 2015 thru May 24, 2015
Face time's when you shine as the week gets under way, so don't be chained to your desk or locked onto your screen. Throw out your biggest idea -- they might just bite. Wednesday and Thursday are excellent for efficiently sorting tasks by level of difficulty, as well as processing the smaller ones immediately. Beware of infighting now -- remember whose side you're on, and remind them, too. From Friday through the weekend, you're right on the same page with other quick thinkers, but the less adept upstairs may require additional explanations and hand-holding.
Angels watch over you, providing strength and love when you need it most. The Tarot of Angels describes what your birth angel says about you and your life path. Learn what the angels have done for you in the past, what they are doing now, and what they will do in the future to help you. Build hope and faith with the Tarot of Angels!
Read More »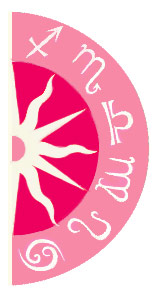 Discover what 2015 holds for you: