From November 16, 2015 thru November 22, 2015
One of the reasons to have meetings is to hear everyone else's ideas, and one of the things that happens when everyone airs their ideas is that disagreements arise. It's perfectly natural, in fact, and a healthy component of any business. Use your skills as a facilitator early this week to help everyone toward the perfect solution. And you are a brilliant facilitator. Although, weirdly, you're going to have some communication problems on Thursday. Friday brings a lot of energy and a lot of stress (nothing you can't handle) your way, but worry not -- Sunday will be a day of reflection and discovery.
Angels watch over you, providing strength and love when you need it most. The Tarot of Angels describes what your birth angel says about you and your life path. Learn what the angels have done for you in the past, what they are doing now, and what they will do in the future to help you. Build hope and faith with the Tarot of Angels!
Read More »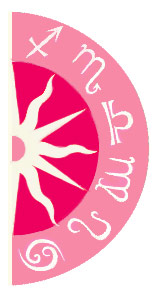 Discover what 2016 holds for you: