From June 22, 2015 thru June 28, 2015
Teamwork necessarily involves a lot of catch-up and chatter at the beginning of the week. If you're the one to cut through the noise to the essential kernel at a key moment, you'll earn major bonus points. On Thursday and Friday, your energy's intellectual and innovative; be the one with the bright idea (and know yourself well enough to set up some bulletproof follow-through!). On a personal level, you're dang hot now; how's the love life? As for the weekend, you'd best slow down. Burning the candle at both ends leaves you in the middle, burnt out.
Dreams are not just random mental events that happen when we are asleep. They are incredibly symbolic, unconscious messages. They can give you advice, warnings, and reveal secret meanings behind your circumstances.
Read More »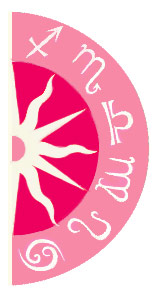 Discover what 2015 holds for you: