From November 23, 2015 thru November 29, 2015
Change is in the air, and it's probably going to be good news for business. It will also, of course, present new challenges. But nothing enlivens work like a new direction. You're going to have to consider new ideas, and not all of the new ideas are going to fly. So this week, you'll spend considerable time in a stage of exploration -- figuring out what the next step is going to be, then how you're going to get there. It will be fun, but it will leave you mentally exhausted. This weekend, on the other hand, is going to leave you physically exhausted, but it'll be fun.
Your Love Tarot reading can give you the foresight to navigate the romantic ups and downs of your life. Get deep insight and sound advice for your romantic situation. Let the cards predict the future of your love relationship, show you how can adapt and grow together, and make the best out of it! This reading helps you to make wise choices in love.
Read More »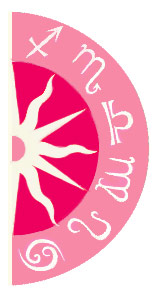 Discover what 2016 holds for you: