From November 30, 2015 thru December 6, 2015
With everything that's happening at the beginning of the week, some things are bound to fall through the cracks. You can only do so much at once. You only have so many hands. Weirdly, you're going to find you enjoy yourself in the frenzy. At the very least, you love how quickly the days fly by (Tuesday and Wednesday especially). On Thursday, you'll have the opportunity to slow down and really pay attention to another person. Over the weekend, you're going to be consumed with thoughts about your career, your coworkers, and your financial prospects. You're also going to enjoy a delicious meal.
Worried about money? Your Gold Tarot can put you on the path to greater wealth! You'll see the financial strengths and challenges, and be better able to make the best of your assets. You'll be raking in the cash in no time with help from your Gold Tarot - it's like consulting a personal financial advisor!
Read More »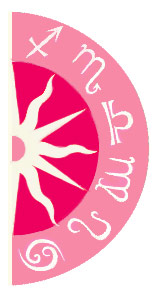 Discover what 2016 holds for you: