From May 4, 2015 thru May 10, 2015
You know work's about more than money, but you may need reminding as this week begins. Assess your job satisfaction in a holistic way. Then changes need to be made, inevitably and the stars favor starting now -- on Wednesday, Thursday and Friday, that is. Make your pitch for altering your role, moving up and/or greater compensation, or work your network for something altogether new. The positivity of responses may surprise you. And the work/personal life balance is in jeopardy this weekend -- make conscious choices.
Get a clear perspective on your perplexing situation! The Egyptian Tarot comes to us from the time pharaohs walk as gods among the living. The left eye of Horus, an indestructible sky god, is associated with the Moon (lunar cycles) while the right eye is associated with the Sun. Together, they'll help you see deeply into your present and future.
Read More »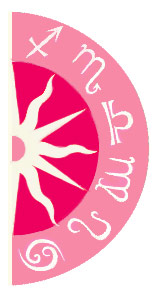 Discover what 2015 holds for you: