From November 23, 2015 thru November 29, 2015
Change is in the air, and it's probably going to be good news for business. It will also, of course, present new challenges. But nothing enlivens work like a new direction. You're going to have to consider new ideas, and not all of the new ideas are going to fly. So this week, you'll spend considerable time in a stage of exploration -- figuring out what the next step is going to be, then how you're going to get there. It will be fun, but it will leave you mentally exhausted. This weekend, on the other hand, is going to leave you physically exhausted, but it'll be fun.
What do you want most in life? The Vision Quest Tarot is a guide to help you achieve your biggest goals. Whether your personal vision involves romance, riches, or personal happiness, you'll take a giant step toward success and fulfillment with this amazing five-card reading. Find out what you must focus on now to manifest your heart's desire!
Read More »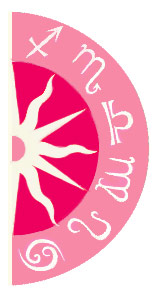 Discover what 2016 holds for you: