From June 1, 2015 thru June 7, 2015
The day-to-day may be engaging as the week begins, but the stars are asking you to look at your own larger plan. How's that career development going? A meeting with your mentor or coach is highly beneficial now -- don't delay. With your eye on the prize(s), foster an important work relationship (or two) around Wednesday and Thursday. If you and a certain party don't always see eye to eye, can that be a positive? And on Friday or if you're working this weekend, beware of ambiguity. It's a telltale, especially if you seek more direction or clarity, only to meet with more static.
Angels watch over you, providing strength and love when you need it most. The Tarot of Angels describes what your birth angel says about you and your life path. Learn what the angels have done for you in the past, what they are doing now, and what they will do in the future to help you. Build hope and faith with the Tarot of Angels!
Read More »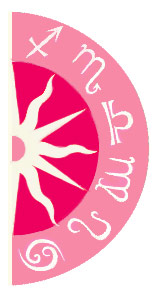 Discover what 2015 holds for you: