From December 7, 2015 thru December 13, 2015
Out with the old, in with the new. A fresh set of data about the company is going to come your way today, and someone's going to rely on your logical mind to figure out what it means. Tuesday will be spent combing over the finer details. Work-wise, the week is either going to go really well or not very well at all; that's just what happens when there's so much stress in the air. Everyone's tightly strung. The more ways you can find to unwind in the evenings after work, the better. Your weekend, too, will be jam-packed with activity. Make sure you've scheduled in some time to relax.
Worried about money? Your Gold Tarot can put you on the path to greater wealth! You'll see the financial strengths and challenges, and be better able to make the best of your assets. You'll be raking in the cash in no time with help from your Gold Tarot - it's like consulting a personal financial advisor!
Read More »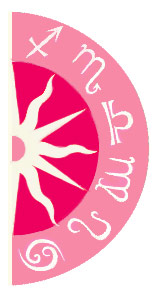 Discover what 2016 holds for you: