From November 30, 2015 thru December 6, 2015
This week you have some pretty big ideas about where you're headed and a pretty ambitious pace in mind, but not everyone else is on the same page. That's perfectly okay. On Tuesday, someone else's general disorganization might cramp your style a bit, but it won't be anything you can't handle tactfully. And, truthfully, you're going to need to summon up as much tactfulness as possible on Thursday and Friday; expect a handful of problems among coworkers. Do what you can to help the situation, and then get out. Take your mind off work this weekend with a short trip.
Standing at a crossroads? Afraid to make a mistake? Can't decide? That's what your Yes/No Tarot reading was designed to help you with - quick, easy, and simple! This powerful reading is like a trusted friend, guidance counselor, and oracle all in one. You'll get a straight, honest answer to help you make the best decisions.
Read More »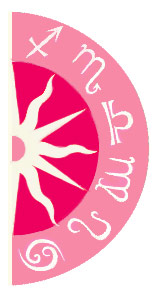 Discover what 2016 holds for you: