From May 4, 2015 thru May 10, 2015
Beware of your perfectionist streak as the week gets under way. Yes, it's a great thing to mention as a 'weak point' in an interview, but in the day-to-day, you'll need to set meet-able goals and allow others to be human, too. Then be sure to block out time for a new project, skill development or another fresh endeavor around on Wednesday, Thursday and/or Friday. Exploring some uncharted territory enhances your morale and performance. This weekend, your biggest challenge and your biggest opportunity are in your personal life -- block out time for that, too.
The ancient wisdom of the Kabbalah joins with the symbolism of the Tarot, providing a map of your consciousness. Use your 10-card Tree of Life Tarot reading to understand your personal nature on all levels - love, work, finances, and more. This reading reveals where you are now, and in which direction your life is growing.
Read More »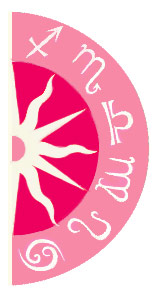 Discover what 2015 holds for you: