From November 30, 2015 thru December 6, 2015
This week you have some pretty big ideas about where you're headed and a pretty ambitious pace in mind, but not everyone else is on the same page. That's perfectly okay. On Tuesday, someone else's general disorganization might cramp your style a bit, but it won't be anything you can't handle tactfully. And, truthfully, you're going to need to summon up as much tactfulness as possible on Thursday and Friday; expect a handful of problems among coworkers. Do what you can to help the situation, and then get out. Take your mind off work this weekend with a short trip.
Worried about money? Your Gold Tarot can put you on the path to greater wealth! You'll see the financial strengths and challenges, and be better able to make the best of your assets. You'll be raking in the cash in no time with help from your Gold Tarot - it's like consulting a personal financial advisor!
Read More »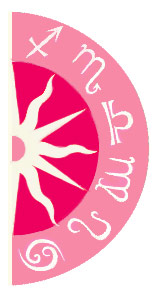 Discover what 2016 holds for you: