From May 4, 2015 thru May 10, 2015
Beware of your perfectionist streak as the week gets under way. Yes, it's a great thing to mention as a 'weak point' in an interview, but in the day-to-day, you'll need to set meet-able goals and allow others to be human, too. Then be sure to block out time for a new project, skill development or another fresh endeavor around on Wednesday, Thursday and/or Friday. Exploring some uncharted territory enhances your morale and performance. This weekend, your biggest challenge and your biggest opportunity are in your personal life -- block out time for that, too.
By understanding the secrets hidden within your past lives, you can get closure and start planning the life you've always dreamed of. Your Karma Oracle explains who you were, who has had the biggest impact on you, your karmic inheritance (special gifts), and what you need to do to rid yourself of negative energy and get the life you really want!
Read More »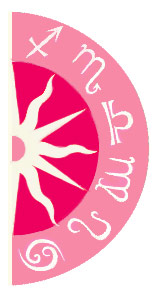 Discover what 2015 holds for you: