From May 4, 2015 thru May 10, 2015
Beware of your perfectionist streak as the week gets under way. Yes, it's a great thing to mention as a 'weak point' in an interview, but in the day-to-day, you'll need to set meet-able goals and allow others to be human, too. Then be sure to block out time for a new project, skill development or another fresh endeavor around on Wednesday, Thursday and/or Friday. Exploring some uncharted territory enhances your morale and performance. This weekend, your biggest challenge and your biggest opportunity are in your personal life -- block out time for that, too.
The Zodiac Love Tarot reveals the truth about your love life. Learn which obstacles are in your way and where your strengths lie. This reading clarifies important relationship issues, allowing you to search for answers through the symbolism of astrology and Tarot cards. The imagery of this unique system allows you to achieve your heart's desire.
Read More »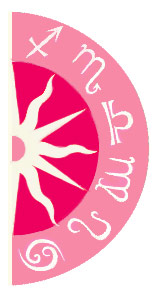 Discover what 2015 holds for you: