From June 29, 2015 thru July 5, 2015
Finding the answer to a question you have on Monday requires some detective work. You spend the day (and Tuesday, too) collecting clues and dusting for fingerprints -- all metaphorically, of course. You're attempting to bring out the truth. Wednesday and Thursday you're very influenced by the theories and perspectives of others; a conversation about someone's opinions has the added benefit of unearthing a lot of facts. Friday and Saturday are paradoxical: The clearer things become, the more questions you have -- internal questions regarding your future. Spend Sunday mulling.
Angels watch over you, providing strength and love when you need it most. The Tarot of Angels describes what your birth angel says about you and your life path. Learn what the angels have done for you in the past, what they are doing now, and what they will do in the future to help you. Build hope and faith with the Tarot of Angels!
Read More »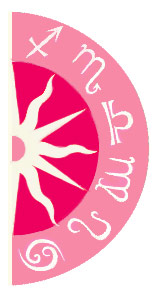 Discover what 2015 holds for you: