From July 27, 2015 thru August 2, 2015
Ah, romance -- it's happening on your favorite TV show, it's happening in a book you're reading, it's even happening in your own life! It's weird when everything in your life seems to correspond, isn't it? It's all love, love, love. Not that you mind! You'll be reminded at the start of this week that the great thing about you-know-who is that -- in addition to the physical attraction -- you two always have tons of stuff to talk about. Toward the end of the week, you two will be feeling more like partners in crime than ever before. Although what's the crime? Falling in love? Hubba, hubba.
We all have wishes, but sometimes we aren't sure if, when, or how they will be granted. Your Make a Wish Tarot reveals how you can make a dream your reality. This three-card reading explains the circumstances surrounding your wish, the challenges to overcome, and the final result. Will your wish come true? Find out!
Read More »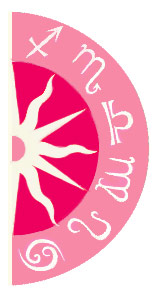 Discover what 2015 holds for you: