From May 18, 2015 thru May 24, 2015
Watch out for foul moods during the first half of the week, in yourself as well as those around you. It's a time that makes disappointment ten times as bitter as usual, and you need to avoid raising expectations too high. See if you can coast through to Thursday, when your intellectual energy starts to rise dramatically. You should be able to realign yourself with a plan that is much more reasonable for you. Though your emotional side is a bit stiffer this weekend, you should still be able to understand what those around you are going through.
Worried about money? Your Gold Tarot can put you on the path to greater wealth! You'll see the financial strengths and challenges, and be better able to make the best of your assets. You'll be raking in the cash in no time with help from your Gold Tarot - it's like consulting a personal financial advisor!
Read More »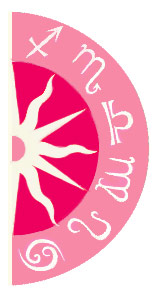 Discover what 2015 holds for you: