From July 6, 2015 thru July 12, 2015
Why are things kind of tough right now? Why do you feel held back from doing your best? And why does everyone else around you seem to be wearing alien masks? You're going to have a lot of questions in your mind at the beginning of the week. To make matters worse, everyone else is going to be acting a touch crazier than usual. Who do you turn to? Someone you don't know very well. You're going to make a fast friend by the middle of this week, and they're going to give you some advice that's so smart you're going to wonder why you never thought of it yourself. Use it over the weekend to your advantage.
The Zodiac Love Tarot reveals the truth about your love life. Learn which obstacles are in your way and where your strengths lie. This reading clarifies important relationship issues, allowing you to search for answers through the symbolism of astrology and Tarot cards. The imagery of this unique system allows you to achieve your heart's desire.
Read More »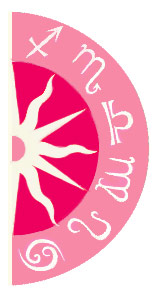 Discover what 2015 holds for you: