From June 29, 2015 thru July 5, 2015
Finding the answer to a question you have on Monday requires some detective work. You spend the day (and Tuesday, too) collecting clues and dusting for fingerprints -- all metaphorically, of course. You're attempting to bring out the truth. Wednesday and Thursday you're very influenced by the theories and perspectives of others; a conversation about someone's opinions has the added benefit of unearthing a lot of facts. Friday and Saturday are paradoxical: The clearer things become, the more questions you have -- internal questions regarding your future. Spend Sunday mulling.
Fill your life with joy by learning about your personal chakras, or spiritual energies. Wondering why you feel out-of-whack some days, then fantastic the next? What is really happening in your soul? The Chakra Tarot helps you discover the truth by revealing the state of your body's seven sacred energy centers, and how each affects your life.
Read More »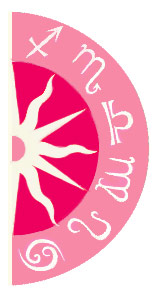 Discover what 2015 holds for you: