From July 27, 2015 thru August 2, 2015
Ah, romance -- it's happening on your favorite TV show, it's happening in a book you're reading, it's even happening in your own life! It's weird when everything in your life seems to correspond, isn't it? It's all love, love, love. Not that you mind! You'll be reminded at the start of this week that the great thing about you-know-who is that -- in addition to the physical attraction -- you two always have tons of stuff to talk about. Toward the end of the week, you two will be feeling more like partners in crime than ever before. Although what's the crime? Falling in love? Hubba, hubba.
Your Love Tarot reading can give you the foresight to navigate the romantic ups and downs of your life. Get deep insight and sound advice for your romantic situation. Let the cards predict the future of your love relationship, show you how can adapt and grow together, and make the best out of it! This reading helps you to make wise choices in love.
Read More »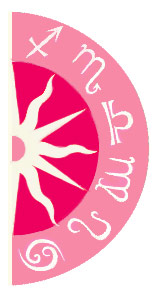 Discover what 2015 holds for you: