From July 27, 2015 thru August 2, 2015
Ah, romance -- it's happening on your favorite TV show, it's happening in a book you're reading, it's even happening in your own life! It's weird when everything in your life seems to correspond, isn't it? It's all love, love, love. Not that you mind! You'll be reminded at the start of this week that the great thing about you-know-who is that -- in addition to the physical attraction -- you two always have tons of stuff to talk about. Toward the end of the week, you two will be feeling more like partners in crime than ever before. Although what's the crime? Falling in love? Hubba, hubba.
Angels watch over you, providing strength and love when you need it most. The Tarot of Angels describes what your birth angel says about you and your life path. Learn what the angels have done for you in the past, what they are doing now, and what they will do in the future to help you. Build hope and faith with the Tarot of Angels!
Read More »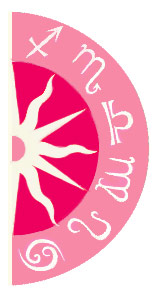 Discover what 2015 holds for you: