From May 4, 2015 thru May 10, 2015
Think of yourself as a space exploration vehicle on Monday and Tuesday, wandering into unknown territory, snapping pictures -- and not making any kind of judgment, just collecting facts. Let someone else figure out what it all means. Wednesday and Thursday you're more engaged intellectually, but you still aren't putting your hands on your hips and telling people what to think. That attitude's just not interesting to you right now. Friday and Saturday, the shifting breeze is sending you in one direction after another, but on Sunday your feet are firmly planted and your attention is unswayable.
The Zodiac Love Tarot reveals the truth about your love life. Learn which obstacles are in your way and where your strengths lie. This reading clarifies important relationship issues, allowing you to search for answers through the symbolism of astrology and Tarot cards. The imagery of this unique system allows you to achieve your heart's desire.
Read More »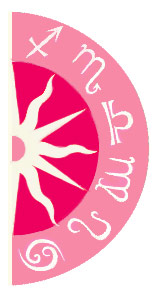 Discover what 2015 holds for you: