From August 31, 2015 thru September 6, 2015
You're lost in your head on Monday. A couple of big ideas are churning around in your brain, and rather than engage in idle chitchat you're most likely going to decide to turn a little inward and let yourself daydream through midweek. That's perfectly okay. Explain to others that it's not personal: you just have a couple things on your mind. It's a pretty sure bet some people are going to think you're being aloof nonetheless -- and you are, in a way -- but that's your prerogative. Later in the week and over the weekend, you'll feel more social again.
Get a clear perspective on your perplexing situation! The Egyptian Tarot comes to us from the time pharaohs walk as gods among the living. The left eye of Horus, an indestructible sky god, is associated with the Moon (lunar cycles) while the right eye is associated with the Sun. Together, they'll help you see deeply into your present and future.
Read More »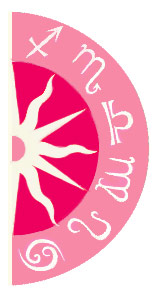 Discover what 2015 holds for you: