From July 27, 2015 thru August 2, 2015
Ah, romance -- it's happening on your favorite TV show, it's happening in a book you're reading, it's even happening in your own life! It's weird when everything in your life seems to correspond, isn't it? It's all love, love, love. Not that you mind! You'll be reminded at the start of this week that the great thing about you-know-who is that -- in addition to the physical attraction -- you two always have tons of stuff to talk about. Toward the end of the week, you two will be feeling more like partners in crime than ever before. Although what's the crime? Falling in love? Hubba, hubba.
By understanding the secrets hidden within your past lives, you can get closure and start planning the life you've always dreamed of. Your Karma Oracle explains who you were, who has had the biggest impact on you, your karmic inheritance (special gifts), and what you need to do to rid yourself of negative energy and get the life you really want!
Read More »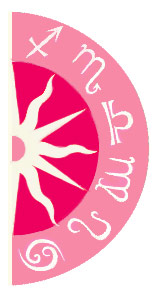 Discover what 2015 holds for you: