From May 4, 2015 thru May 10, 2015
Think of yourself as a space exploration vehicle on Monday and Tuesday, wandering into unknown territory, snapping pictures -- and not making any kind of judgment, just collecting facts. Let someone else figure out what it all means. Wednesday and Thursday you're more engaged intellectually, but you still aren't putting your hands on your hips and telling people what to think. That attitude's just not interesting to you right now. Friday and Saturday, the shifting breeze is sending you in one direction after another, but on Sunday your feet are firmly planted and your attention is unswayable.
Get a clear perspective on your perplexing situation! The Egyptian Tarot comes to us from the time pharaohs walk as gods among the living. The left eye of Horus, an indestructible sky god, is associated with the Moon (lunar cycles) while the right eye is associated with the Sun. Together, they'll help you see deeply into your present and future.
Read More »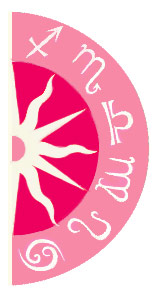 Discover what 2015 holds for you: