From November 23, 2015 thru November 29, 2015
Your job situation will be slightly confusing on Monday, and the situation won't resolve itself for a day or two. Someone you can ordinarily count on for clarity will become obscure. Soon the fog will lift, and you'll have more good advice than you'll know what to do with. Get organized and see if you can move up to a new level. You might have to get the ball rolling, but others will help once you get things started. The weekend will bring challenges, but they'll mostly be opportunities to discover hidden strengths.
By understanding the secrets hidden within your past lives, you can get closure and start planning the life you've always dreamed of. Your Karma Oracle explains who you were, who has had the biggest impact on you, your karmic inheritance (special gifts), and what you need to do to rid yourself of negative energy and get the life you really want!
Read More »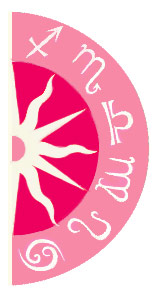 Discover what 2016 holds for you: