From August 3, 2015 thru August 9, 2015
Everything was going along just fine for a while, but on Monday and Tuesday, something has changed. You thought you had someone right by your side, but it turns out that they may have had a hidden agenda the whole time. What's going on? Why do people have to be so complicated? Take relief in the company of your own outstanding friends midweek and don't underestimate your ability to be persuasive and charming. Sometimes people just have to know what you want, so tell them by week's end. On Saturday and Sunday, someone just wants the opportunity to tell you how they feel.
This unique 12-card reading links the wisdom of the Tarot with the twelve symbolic houses of Astrology. Learn which forces of destiny are influencing each major area of your life, and how to bring more happiness and fulfillment into your world. If you want insight into different areas of your life over the next year, 12-House Tarot is for you!
Read More »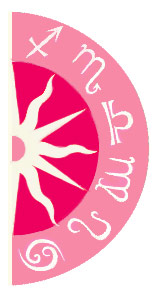 Discover what 2015 holds for you: