From April 27, 2015 thru May 3, 2015
Words come easily to you on Monday, and everyone around you seems to be responding well. If only the same could be said for your communications with your family on Tuesday. And on Wednesday. And on Thursday. You and your family have just hit a rough patch, communications-wise. Meanwhile you'll be preoccupied by way too much communication (correspondence, phone calls, emails, chatter) in the rest of your life. Until Friday, the spotlight lands on one person -- one person for you to focus on all day and night and all of Saturday, too. Sunday finds you entering unknown territory.
Dreams are not just random mental events that happen when we are asleep. They are incredibly symbolic, unconscious messages. They can give you advice, warnings, and reveal secret meanings behind your circumstances.
Read More »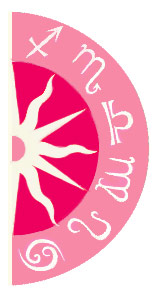 Discover what 2015 holds for you: