From August 24, 2015 thru August 30, 2015
You have a lot of energy on Monday. You also have a lot of people to see. This is going to be one of those weeks when you just go, go, go. Time will fly, especially Tuesday and Wednesday. But be sure to pause to take a breath -- and maybe have a sip of water -- every now and again. You don't want to tire yourself out. On Friday or over the weekend, a friend is going to call on you for a favor, and you're going to have to take action. The challenge of it will be fun.
Angels watch over you, providing strength and love when you need it most. The Tarot of Angels describes what your birth angel says about you and your life path. Learn what the angels have done for you in the past, what they are doing now, and what they will do in the future to help you. Build hope and faith with the Tarot of Angels!
Read More »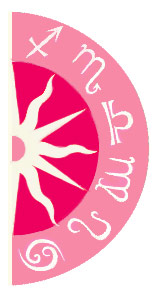 Discover what 2015 holds for you: