From July 20, 2015 thru July 26, 2015
You thought you had more money than you actually do on Monday. These things happen. The wisest thing through midweek and possibly later -- until the next wave of cash comes in -- is to be a little cheap. Don't rush out and buy that fancy new whatever-it-is. Eat at a pizza place instead of a French place. Et cetera. By week's end, you'll realize that you don't need to drop a lot of dough in order to have a really great time. You are so good in conversation with friends and so smart at debating, that you could have fun anywhere. Now if only you were as good at communicating with your family....
What can you expect for the next 12 months of your love life? Know in advance when passion will ignite and learn how to make your love prospects grow, and prosper! Your 12-Month Love Tarot reveals your optimum times for taking a relationship to the next level, opportunities for hot-and-heavy romance, and more!
Read More »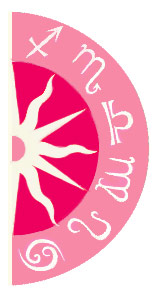 Discover what 2015 holds for you: