From July 20, 2015 thru July 26, 2015
Ah, romance. It feels good, doesn't it? You never expected it to be this good at the beginning of the week, but here you are feeling all giddy whenever you think about you-know-who. This is the way it's supposed to be. You'll probably be consumed in these thoughts especially at midweek -- even when you should be thinking about things like work and what you're going to do about a certain pesky coworker. If at all possible by week's end, try to stay focused at work so that when you're not at work you don't have to think about it at all. This weekend is going to be all you and you-know-who, all the time. It will be a terrific weekend.
We all have wishes, but sometimes we aren't sure if, when, or how they will be granted. Your Make a Wish Tarot reveals how you can make a dream your reality. This three-card reading explains the circumstances surrounding your wish, the challenges to overcome, and the final result. Will your wish come true? Find out!
Read More »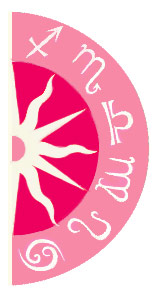 Discover what 2015 holds for you: