From July 20, 2015 thru July 26, 2015
Ah, romance. It feels good, doesn't it? You never expected it to be this good at the beginning of the week, but here you are feeling all giddy whenever you think about you-know-who. This is the way it's supposed to be. You'll probably be consumed in these thoughts especially at midweek -- even when you should be thinking about things like work and what you're going to do about a certain pesky coworker. If at all possible by week's end, try to stay focused at work so that when you're not at work you don't have to think about it at all. This weekend is going to be all you and you-know-who, all the time. It will be a terrific weekend.
By understanding the secrets hidden within your past lives, you can get closure and start planning the life you've always dreamed of. Your Karma Oracle explains who you were, who has had the biggest impact on you, your karmic inheritance (special gifts), and what you need to do to rid yourself of negative energy and get the life you really want!
Read More »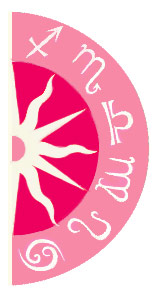 Discover what 2015 holds for you: