From June 22, 2015 thru June 28, 2015
This week could get pretty confusing if you don't make an effort to simplify early on, so make sure that you know who you're dealing with and exactly what they want. Resolve any questions as quickly as possible and then move on. On Wednesday or Thursday, you should try to collect on a debt or favor you are owed -- it should be simpler than you expect. Don't let the weekend's good energy fool you, though -- you still need to vet all new opportunities with care before signing on the dotted line.
Angels watch over you, providing strength and love when you need it most. The Tarot of Angels describes what your birth angel says about you and your life path. Learn what the angels have done for you in the past, what they are doing now, and what they will do in the future to help you. Build hope and faith with the Tarot of Angels!
Read More »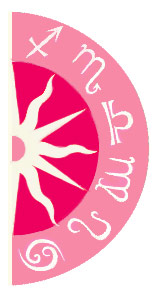 Discover what 2015 holds for you: