From August 17, 2015 thru August 23, 2015
Monday, you are a master organizer. When someone needs to arrange a get-together, you are the person they call. So it only makes sense that as the family is planning a mini-reunion of sorts, you're involved in making it happen. The trouble is, you already have a million other things going on in your life. So the trick by midweek and through the weekend is going to be to find a way to please everyone without losing your mind. Remember, if it's not possible to please everyone, that's okay. You are only one person. You only have so many hands. Whatever you can do will be appreciated.
What can you expect to happen in your major life realsm over the next 12 months? Let the power of the Tarot reveal your future. Your 12-Month Tarot reading is your exclusive guide for love, relationships, career, money, and more! Understand the next year of your life in a unique, revealing way with this popular report.
Read More »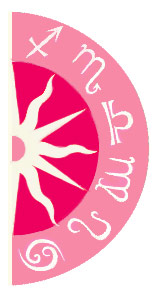 Discover what 2015 holds for you: