From May 11, 2015 thru May 17, 2015
As this week begins, if you can show the universe your willingness to make adjustments, experiment and have fun all the while, you'll be justly rewarded. Then, from later on Wednesday and lasting through sometime Friday, the multitude of details, options and layers involved in a situation (or life in general) may boggle even detail-oriented you. One thing at a time -- and don't forget to take a gander at the big picture, too. This weekend, a high-spirited conversation or debate could turn into an argument. Be ready to defuse it.
Angels watch over you, providing strength and love when you need it most. The Tarot of Angels describes what your birth angel says about you and your life path. Learn what the angels have done for you in the past, what they are doing now, and what they will do in the future to help you. Build hope and faith with the Tarot of Angels!
Read More »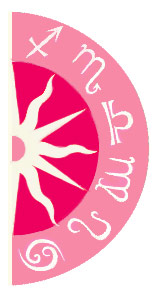 Discover what 2015 holds for you: