From June 22, 2015 thru June 28, 2015
Monday or Tuesday bring a big win for you in some arena of your life. You may want to immediately start building from this achievement or perhaps just slow down and enjoy the fruits of your labors -- it's entirely up to you. In either case, you should expect minor setbacks later in the week, through no fault of your own. The world is fond of challenging you sometimes, and you always rise to the occasion. You are better able to get your message out this weekend than you have in quite some time, so speak up early and often!
Angels watch over you, providing strength and love when you need it most. The Tarot of Angels describes what your birth angel says about you and your life path. Learn what the angels have done for you in the past, what they are doing now, and what they will do in the future to help you. Build hope and faith with the Tarot of Angels!
Read More »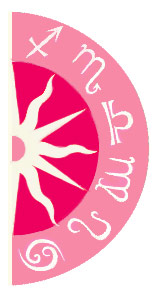 Discover what 2015 holds for you: