From June 29, 2015 thru July 5, 2015
You have enough self-respect to hold off until you get what you want. Others may interpret this as arrogance, to which you should reply, 'What's wrong with having standards?' Listen to their advice, thank them for their love and then do whatever you feel is right. By midweek, you open up to the idea of flexibility, but your non-negotiable issues are still non-negotiable. The end of the week (Friday especially), you're consumed with research. Find out more about this person. Don't make a decision until you're sure of the facts. A big piece of the puzzle falls into place on Sunday.
Angels watch over you, providing strength and love when you need it most. The Tarot of Angels describes what your birth angel says about you and your life path. Learn what the angels have done for you in the past, what they are doing now, and what they will do in the future to help you. Build hope and faith with the Tarot of Angels!
Read More »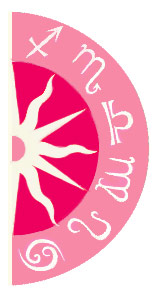 Discover what 2015 holds for you: