From May 25, 2015 thru May 31, 2015
You're happy to let someone else have the limelight as you start your week. You've got more in-depth or long-term stuff on your mind, and you also have the concentration and analytical skills to deal with it. It's more about sharing the spotlight (or is it candlelight? Things could get romantic now!) around Wednesday and Thursday. Plan for fun with a friend or a certain someone. Then, from Friday through the weekend, powerful energy's coming your way. You can intensify it by using both your mind and heart in any and all decision-making.
Your Love Tarot reading can give you the foresight to navigate the romantic ups and downs of your life. Get deep insight and sound advice for your romantic situation. Let the cards predict the future of your love relationship, show you how can adapt and grow together, and make the best out of it! This reading helps you to make wise choices in love.
Read More »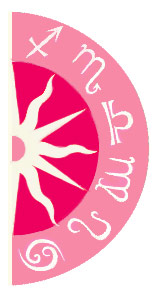 Discover what 2015 holds for you: