From August 24, 2015 thru August 30, 2015
Monday and Tuesday get everything off to an amazing start. Everyone is finally communicating with one another, and all of the confusion and weirdness that has characterized some of your social interactions lately has lifted. What a relief! You've learned a lot lately -- namely, you've learned which friends are your true friends and which ones you have to watch out for. Now that you're feeling more comfortable in your own skin, you're going to be able to have a lot more fun, especially on Thursday and Friday. This weekend, you are going to radiate with confidence. You're going to make heads turn.
Angels watch over you, providing strength and love when you need it most. The Tarot of Angels describes what your birth angel says about you and your life path. Learn what the angels have done for you in the past, what they are doing now, and what they will do in the future to help you. Build hope and faith with the Tarot of Angels!
Read More »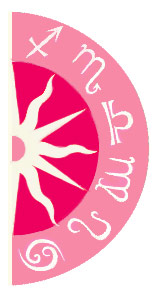 Discover what 2015 holds for you: