From August 3, 2015 thru August 9, 2015
When you walk into a room, all eyes are on you. There is a tremendous thrill in that, but there's also an amount of responsibility. All eyes are on you! And everyone's hanging on your every word! And there are those who are going to recognize your new-found popularity and feel pangs of jealousy -- so you'll have that to contend with, too. Ego clashes figure strongly on Tuesday and Wednesday, and expect the people around you to be behaving very emotionally toward the end of the week. So much drama! Thankfully, the weekend will be peaceful and rewarding.
We all have wishes, but sometimes we aren't sure if, when, or how they will be granted. Your Make a Wish Tarot reveals how you can make a dream your reality. This three-card reading explains the circumstances surrounding your wish, the challenges to overcome, and the final result. Will your wish come true? Find out!
Read More »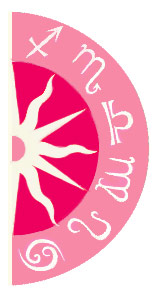 Discover what 2015 holds for you: