From November 30, 2015 thru December 6, 2015
Make lots of time for friends and socializing early in the week. You'll want to see them, they'll want to see you, and life will be sweeter if you all can enjoy each others' company. You'll withdraw just a bit midweek and might get lost in thought for a day or so. Don't fight it -- you're going deep, and you need to work through whatever it is that's been troubling you lately. The weekend will be like an awards show devoted to you. There's no need to prepare a speech, but expect to draw accolades from everyone who loves you.
Worried about money? Your Gold Tarot can put you on the path to greater wealth! You'll see the financial strengths and challenges, and be better able to make the best of your assets. You'll be raking in the cash in no time with help from your Gold Tarot - it's like consulting a personal financial advisor!
Read More »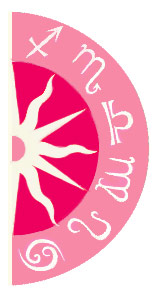 Discover what 2016 holds for you: