From May 18, 2015 thru May 24, 2015
Expect big ideas to come your way early this week -- through your own inspiration or through mundane channels like email. You're in just the right frame of mind to give them the careful consideration they deserve, so take the time to think them through. At least one leads to some serious recognition on Thursday or Friday, and you should be able to make the most of your great energy then. The weekend is better spent considering your financial situation -- you need to make some tweaks if you want to succeed!
Worried about money? Your Gold Tarot can put you on the path to greater wealth! You'll see the financial strengths and challenges, and be better able to make the best of your assets. You'll be raking in the cash in no time with help from your Gold Tarot - it's like consulting a personal financial advisor!
Read More »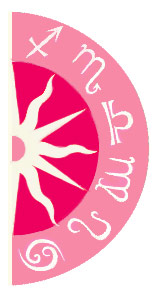 Discover what 2015 holds for you: