From July 6, 2015 thru July 12, 2015
On Monday, just because you have a strong sense of what you want and you proceed with confidence in almost any situation doesn't mean that you are, contrary to what some might say, arrogant. In fact, you are an excellent listener and you are constantly surprised by the things you learn from the most unlikely people, especially by the middle of the week. Still, someone's going to accuse you of being a little you-know-what. Best advice? Take it in stride, especially on Friday. You are doing good things and you're a good person. No sense in letting another person's cynicism overshadow that.
Angels watch over you, providing strength and love when you need it most. The Tarot of Angels describes what your birth angel says about you and your life path. Learn what the angels have done for you in the past, what they are doing now, and what they will do in the future to help you. Build hope and faith with the Tarot of Angels!
Read More »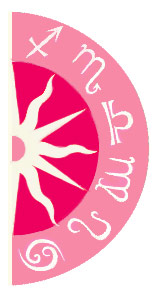 Discover what 2015 holds for you: