From July 27, 2015 thru August 2, 2015
Share what you're feeling on Monday. Sometimes you like to keep stuff bottled up, but that isn't always the best policy. (What are you going to do with all that bottled-up stuff? Start a bottled-up-stuff store?) On Wednesday, communicate with someone about the stuff that's on your mind and you'll feel worlds better -- and you'll also be able to look at your life these days a little more closely. On Friday or Saturday, your week is going to go in an unexpectedly romantic direction, which will be an excellent development. There is fun to be had, so long as you strike out into the world with a sense of what you want.
Angels watch over you, providing strength and love when you need it most. The Tarot of Angels describes what your birth angel says about you and your life path. Learn what the angels have done for you in the past, what they are doing now, and what they will do in the future to help you. Build hope and faith with the Tarot of Angels!
Read More »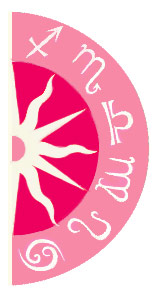 Discover what 2015 holds for you: