From May 4, 2015 thru May 10, 2015
Time to haul out the magnifying glass and take a closer look. What you're looking at on Monday and Tuesday isn't entirely clear, but allow yourself to hold some unknown variables in your head; it will be a while before this puzzle coheres. Wednesday and Thursday, amplification in the romantic realm intensifies everything else -- which is exactly what you're in the mood for: more, better, richer, sweeter. Knowing exactly what you want grants you a confidence on Friday and Saturday that some might be threatened by. On Sunday, strike a minor chord. Show off your infamous reserve.
Standing at a crossroads? Afraid to make a mistake? Can't decide? That's what your Yes/No Tarot reading was designed to help you with - quick, easy, and simple! This powerful reading is like a trusted friend, guidance counselor, and oracle all in one. You'll get a straight, honest answer to help you make the best decisions.
Read More »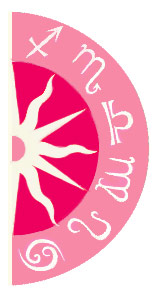 Discover what 2015 holds for you: