From May 25, 2015 thru May 31, 2015
You're happy to let someone else have the limelight as you start your week. You've got more in-depth or long-term stuff on your mind, and you also have the concentration and analytical skills to deal with it. It's more about sharing the spotlight (or is it candlelight? Things could get romantic now!) around Wednesday and Thursday. Plan for fun with a friend or a certain someone. Then, from Friday through the weekend, powerful energy's coming your way. You can intensify it by using both your mind and heart in any and all decision-making.
This unique 12-card reading links the wisdom of the Tarot with the twelve symbolic houses of Astrology. Learn which forces of destiny are influencing each major area of your life, and how to bring more happiness and fulfillment into your world. If you want insight into different areas of your life over the next year, 12-House Tarot is for you!
Read More »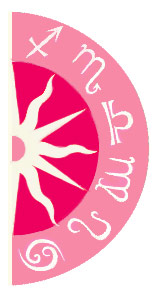 Discover what 2015 holds for you: