From April 27, 2015 thru May 3, 2015
You are a supreme being at the beginning of the week. Top of your game. Better than ever. Whatever you do, let your heart be your guide and proceed with confidence. Unfortunately, on Tuesday, the outside world will give you a bit of a sinking feeling and you'll find yourself retreating into your own head. Wednesday and Thursday are quiet, introverted days as well -- serious days, in fact -- but Friday is a return to form. Friday is all friends and action and romance and lemonade. The mood will carry on through Saturday. Sunday, check in with the family.
Get a clear perspective on your perplexing situation! The Egyptian Tarot comes to us from the time pharaohs walk as gods among the living. The left eye of Horus, an indestructible sky god, is associated with the Moon (lunar cycles) while the right eye is associated with the Sun. Together, they'll help you see deeply into your present and future.
Read More »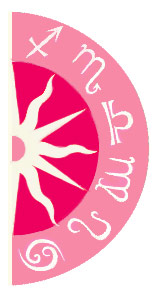 Discover what 2015 holds for you: