From August 24, 2015 thru August 30, 2015
Monday and Tuesday get everything off to an amazing start. Everyone is finally communicating with one another, and all of the confusion and weirdness that has characterized some of your social interactions lately has lifted. What a relief! You've learned a lot lately -- namely, you've learned which friends are your true friends and which ones you have to watch out for. Now that you're feeling more comfortable in your own skin, you're going to be able to have a lot more fun, especially on Thursday and Friday. This weekend, you are going to radiate with confidence. You're going to make heads turn.
Standing at a crossroads? Afraid to make a mistake? Can't decide? That's what your Yes/No Tarot reading was designed to help you with - quick, easy, and simple! This powerful reading is like a trusted friend, guidance counselor, and oracle all in one. You'll get a straight, honest answer to help you make the best decisions.
Read More »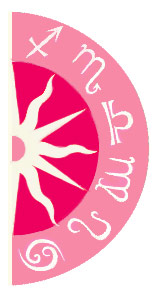 Discover what 2015 holds for you: