From May 4, 2015 thru May 10, 2015
Time to haul out the magnifying glass and take a closer look. What you're looking at on Monday and Tuesday isn't entirely clear, but allow yourself to hold some unknown variables in your head; it will be a while before this puzzle coheres. Wednesday and Thursday, amplification in the romantic realm intensifies everything else -- which is exactly what you're in the mood for: more, better, richer, sweeter. Knowing exactly what you want grants you a confidence on Friday and Saturday that some might be threatened by. On Sunday, strike a minor chord. Show off your infamous reserve.
Get a clear perspective on your perplexing situation! The Egyptian Tarot comes to us from the time pharaohs walk as gods among the living. The left eye of Horus, an indestructible sky god, is associated with the Moon (lunar cycles) while the right eye is associated with the Sun. Together, they'll help you see deeply into your present and future.
Read More »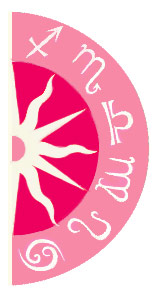 Discover what 2015 holds for you: