From August 31, 2015 thru September 6, 2015
You know that old saying about how if you love something you should let it go? There's a lot of truth to that, especially at the start of the week. Lately you've been clinging desperately to things that you just shouldn't have in your life. If they are meant to be, they will stay with you no matter what happens. Midweek especially is going to be about figuring out what things in your life are golden and what are merely gold-plated. Just because something glitters, as you know, doesn't mean it's valuable. This weekend, you're going to learn something new about someone you love, and it's going to change everything.
Get a clear perspective on your perplexing situation! The Egyptian Tarot comes to us from the time pharaohs walk as gods among the living. The left eye of Horus, an indestructible sky god, is associated with the Moon (lunar cycles) while the right eye is associated with the Sun. Together, they'll help you see deeply into your present and future.
Read More »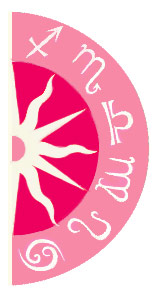 Discover what 2015 holds for you: