From November 30, 2015 thru December 6, 2015
Make lots of time for friends and socializing early in the week. You'll want to see them, they'll want to see you, and life will be sweeter if you all can enjoy each others' company. You'll withdraw just a bit midweek and might get lost in thought for a day or so. Don't fight it -- you're going deep, and you need to work through whatever it is that's been troubling you lately. The weekend will be like an awards show devoted to you. There's no need to prepare a speech, but expect to draw accolades from everyone who loves you.
The Zodiac Love Tarot reveals the truth about your love life. Learn which obstacles are in your way and where your strengths lie. This reading clarifies important relationship issues, allowing you to search for answers through the symbolism of astrology and Tarot cards. The imagery of this unique system allows you to achieve your heart's desire.
Read More »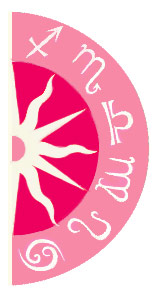 Discover what 2016 holds for you: