From May 4, 2015 thru May 10, 2015
Time to haul out the magnifying glass and take a closer look. What you're looking at on Monday and Tuesday isn't entirely clear, but allow yourself to hold some unknown variables in your head; it will be a while before this puzzle coheres. Wednesday and Thursday, amplification in the romantic realm intensifies everything else -- which is exactly what you're in the mood for: more, better, richer, sweeter. Knowing exactly what you want grants you a confidence on Friday and Saturday that some might be threatened by. On Sunday, strike a minor chord. Show off your infamous reserve.
Need career guidance? This 10-card spread provides an in-depth look into the present and immediate future of your professional life. Your Celtic Cross: Career Tarot reading gives you cutting edge, accurate insight for making key decisions, handling challenging work situations, and finding the right life path. It's like having a career coach!
Read More »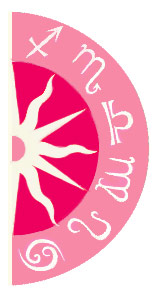 Discover what 2015 holds for you: