From August 24, 2015 thru August 30, 2015
Monday and Tuesday get everything off to an amazing start. Everyone is finally communicating with one another, and all of the confusion and weirdness that has characterized some of your social interactions lately has lifted. What a relief! You've learned a lot lately -- namely, you've learned which friends are your true friends and which ones you have to watch out for. Now that you're feeling more comfortable in your own skin, you're going to be able to have a lot more fun, especially on Thursday and Friday. This weekend, you are going to radiate with confidence. You're going to make heads turn.
Get a clear perspective on your perplexing situation! The Egyptian Tarot comes to us from the time pharaohs walk as gods among the living. The left eye of Horus, an indestructible sky god, is associated with the Moon (lunar cycles) while the right eye is associated with the Sun. Together, they'll help you see deeply into your present and future.
Read More »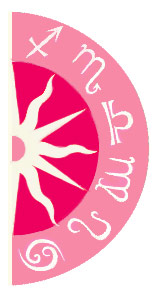 Discover what 2015 holds for you: