From August 31, 2015 thru September 6, 2015
You know that old saying about how if you love something you should let it go? There's a lot of truth to that, especially at the start of the week. Lately you've been clinging desperately to things that you just shouldn't have in your life. If they are meant to be, they will stay with you no matter what happens. Midweek especially is going to be about figuring out what things in your life are golden and what are merely gold-plated. Just because something glitters, as you know, doesn't mean it's valuable. This weekend, you're going to learn something new about someone you love, and it's going to change everything.
This unique 12-card reading links the wisdom of the Tarot with the twelve symbolic houses of Astrology. Learn which forces of destiny are influencing each major area of your life, and how to bring more happiness and fulfillment into your world. If you want insight into different areas of your life over the next year, 12-House Tarot is for you!
Read More »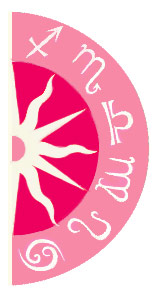 Discover what 2015 holds for you: