From July 27, 2015 thru August 2, 2015
Share what you're feeling on Monday. Sometimes you like to keep stuff bottled up, but that isn't always the best policy. (What are you going to do with all that bottled-up stuff? Start a bottled-up-stuff store?) On Wednesday, communicate with someone about the stuff that's on your mind and you'll feel worlds better -- and you'll also be able to look at your life these days a little more closely. On Friday or Saturday, your week is going to go in an unexpectedly romantic direction, which will be an excellent development. There is fun to be had, so long as you strike out into the world with a sense of what you want.
Your Love Tarot reading can give you the foresight to navigate the romantic ups and downs of your life. Get deep insight and sound advice for your romantic situation. Let the cards predict the future of your love relationship, show you how can adapt and grow together, and make the best out of it! This reading helps you to make wise choices in love.
Read More »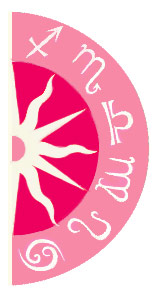 Discover what 2015 holds for you: