From May 4, 2015 thru May 10, 2015
Time to haul out the magnifying glass and take a closer look. What you're looking at on Monday and Tuesday isn't entirely clear, but allow yourself to hold some unknown variables in your head; it will be a while before this puzzle coheres. Wednesday and Thursday, amplification in the romantic realm intensifies everything else -- which is exactly what you're in the mood for: more, better, richer, sweeter. Knowing exactly what you want grants you a confidence on Friday and Saturday that some might be threatened by. On Sunday, strike a minor chord. Show off your infamous reserve.
Dreams are not just random mental events that happen when we are asleep. They are incredibly symbolic, unconscious messages. They can give you advice, warnings, and reveal secret meanings behind your circumstances.
Read More »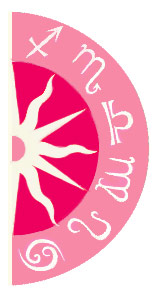 Discover what 2015 holds for you: