From July 6, 2015 thru July 12, 2015
On Monday, just because you have a strong sense of what you want and you proceed with confidence in almost any situation doesn't mean that you are, contrary to what some might say, arrogant. In fact, you are an excellent listener and you are constantly surprised by the things you learn from the most unlikely people, especially by the middle of the week. Still, someone's going to accuse you of being a little you-know-what. Best advice? Take it in stride, especially on Friday. You are doing good things and you're a good person. No sense in letting another person's cynicism overshadow that.
The Zodiac Love Tarot reveals the truth about your love life. Learn which obstacles are in your way and where your strengths lie. This reading clarifies important relationship issues, allowing you to search for answers through the symbolism of astrology and Tarot cards. The imagery of this unique system allows you to achieve your heart's desire.
Read More »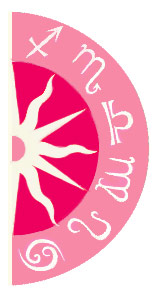 Discover what 2015 holds for you: