From June 1, 2015 thru June 7, 2015
You really don't have to wonder what your days have in store for you on Monday and Tuesday, because outcomes are up to you. Your days will consist of whatever you want them to contain. That said, don't foist your will upon other people, or they may foist bad feelings back. Wednesday afternoon is a turning point in your week: Suddenly the simplest thing may become unmanageably complex. Thursday and Friday, no one offers you any information about what they're thinking -- you have to coax it out of them. This weekend, your social gears are oiled and conversation comes effortlessly.
A powerful, ten-card Celtic Cross: Love Tarot reading answers your most intimate, heartfelt questions about love and romance. The Celtic Cross reveals your romantic past, present, and future. Let its wisdom be your inspiration in all matters of the heart, helping you understand and improve a specific love situation.
Read More »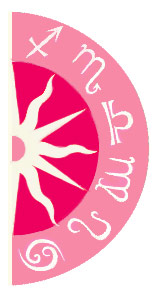 Discover what 2015 holds for you: