From September 7, 2015 thru September 13, 2015
An old love letter (maybe even an old email) is going to come to mind on Monday, and it's going to start you pining for a romance that ended quite a while ago. Weird how the past continues to live on in the present, isn't it? And isn't it funny to think about all of the things you used to be so sure of? It certainly makes any certainty you have in anything right now a lot less solid. That's ultimately for the better, especially when midweek arrives. The world is a shifting, sliding place, and the ride can be fun if you keep your expectations loose. Music and poetry figure strongly into your weekend, as do creativity and love.
This unique 12-card reading links the wisdom of the Tarot with the twelve symbolic houses of Astrology. Learn which forces of destiny are influencing each major area of your life, and how to bring more happiness and fulfillment into your world. If you want insight into different areas of your life over the next year, 12-House Tarot is for you!
Read More »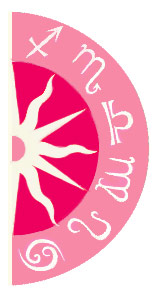 Discover what 2015 holds for you: