From September 7, 2015 thru September 13, 2015
Monday and Tuesday, you're going to be lost in philosophical ideas. It's an unusual headspace for you, and you may find yourself eating in unusual places, too. Nevertheless, you're going to get a lot done. Even in your dreamiest state, you're remarkably productive. Wednesday through Friday are going to be consumed with work stuff. There are a couple of people around you who tend to jump to conclusions, so be sure that you communicate as clearly as possible. Thankfully, you're going to spend the weekend with the kind of people who can intuit what you're going to say even before you say it.
We all have wishes, but sometimes we aren't sure if, when, or how they will be granted. Your Make a Wish Tarot reveals how you can make a dream your reality. This three-card reading explains the circumstances surrounding your wish, the challenges to overcome, and the final result. Will your wish come true? Find out!
Read More »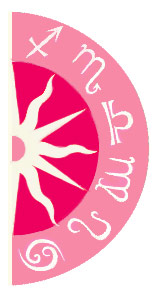 Discover what 2015 holds for you: