From July 6, 2015 thru July 12, 2015
You have friends in high places, and Monday might be the day to call in a favor. You have a lot of good karma coming your way anyway, especially Wednesday. It's almost like the world owes you one. You're tireless in your efforts to help other people, but it's going to dawn on you this week -- probably on Thursday -- that you can only do so much. Still, that realization isn't likely to slow you down. All it will do is convince you that you need to start doing as many favors for yourself as you do for other people. Spend all day Saturday treating yourself.
The Zodiac Love Tarot reveals the truth about your love life. Learn which obstacles are in your way and where your strengths lie. This reading clarifies important relationship issues, allowing you to search for answers through the symbolism of astrology and Tarot cards. The imagery of this unique system allows you to achieve your heart's desire.
Read More »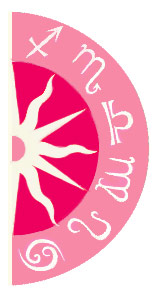 Discover what 2015 holds for you: