From April 27, 2015 thru May 3, 2015
Your way of doing things works great for you, but it might not work great for someone else. Ditto your way of looking at things. It's important not to be bossy, and it's especially important this week. As wise as your criticisms are on Tuesday and Wednesday, the people you're around may be entirely uninterested in hearing them. And relationships with the people around you are the key to your well-being right now. When a problem arises with a partner (in either the business or romance realm) at the end of the week, be quick on your toes and solve it right away. No sense letting weirdness linger.
Standing at a crossroads? Afraid to make a mistake? Can't decide? That's what your Yes/No Tarot reading was designed to help you with - quick, easy, and simple! This powerful reading is like a trusted friend, guidance counselor, and oracle all in one. You'll get a straight, honest answer to help you make the best decisions.
Read More »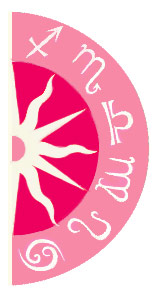 Discover what 2015 holds for you: