From August 24, 2015 thru August 30, 2015
For a while there, the two of you were total partners in crime. You could count on each other for anything. At the start of this week, suddenly an interpersonal complication has emerged. Ah, interpersonal complications. The world is full of them. But, you know, the world isn't full of people as diplomatically savvy as you are, and you'll be able to solve this little spat if you move quickly -- by Thursday or Friday at the latest. You are not up for being walked all over, and rightfully so. State your position and be clear, but be calm about it. This other person will most likely come around once they have the weekend to think about it.
What can you expect to happen in your major life realsm over the next 12 months? Let the power of the Tarot reveal your future. Your 12-Month Tarot reading is your exclusive guide for love, relationships, career, money, and more! Understand the next year of your life in a unique, revealing way with this popular report.
Read More »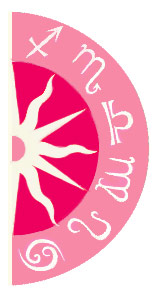 Discover what 2015 holds for you: