From May 4, 2015 thru May 10, 2015
It's hard to tell the difference between what's going on in your head and what's going on in the outside world on Monday and Tuesday. The thing is, the outside world is just confusing. Wednesday and Thursday, a move toward simplicity is in the stars. You, a clean kitchen, some music, some leftovers, a magazine -- that's an entire evening right there. Friday and Saturday, too, are modest in scope. Let the direction of your evenings be guided by the people involved. No one wants a tight schedule. On Sunday, you ask a sage friend for advice. It's good, strong advice, and it sends you reeling.
Need career guidance? This 10-card spread provides an in-depth look into the present and immediate future of your professional life. Your Celtic Cross: Career Tarot reading gives you cutting edge, accurate insight for making key decisions, handling challenging work situations, and finding the right life path. It's like having a career coach!
Read More »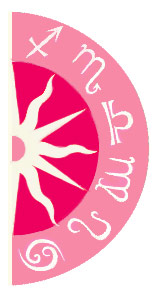 Discover what 2015 holds for you: