From May 4, 2015 thru May 10, 2015
It's hard to tell the difference between what's going on in your head and what's going on in the outside world on Monday and Tuesday. The thing is, the outside world is just confusing. Wednesday and Thursday, a move toward simplicity is in the stars. You, a clean kitchen, some music, some leftovers, a magazine -- that's an entire evening right there. Friday and Saturday, too, are modest in scope. Let the direction of your evenings be guided by the people involved. No one wants a tight schedule. On Sunday, you ask a sage friend for advice. It's good, strong advice, and it sends you reeling.
By understanding the secrets hidden within your past lives, you can get closure and start planning the life you've always dreamed of. Your Karma Oracle explains who you were, who has had the biggest impact on you, your karmic inheritance (special gifts), and what you need to do to rid yourself of negative energy and get the life you really want!
Read More »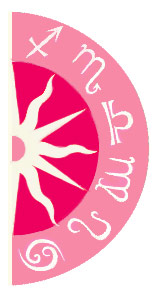 Discover what 2015 holds for you: