From June 29, 2015 thru July 5, 2015
The group needs a leader -- this much is obvious -- and all eyes are on you. The group needs a lot of things, you realize, which is what any true leader would recognize. There are also other reasons why you might be the right person for the job. Reluctantly, you agree. On Wednesday and Thursday, you long to help anyone you can. You want to change the world. It's hard to focus on the entire world, though; you might scale back your ambitions and focus on doing a few small things well. Friday and Saturday, you're trying new things, running ideas up flag poles and making calls. Sunday offers exciting challenges.
Dreams are not just random mental events that happen when we are asleep. They are incredibly symbolic, unconscious messages. They can give you advice, warnings, and reveal secret meanings behind your circumstances.
Read More »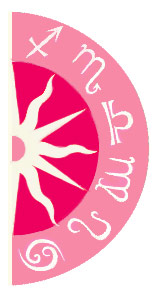 Discover what 2015 holds for you: