From February 1, 2016 thru February 7, 2016
Don't worry too much about whether you're doing the right thing on Monday. Jump into action and you'll soon see how much help you're providing. Clean house, literally or figuratively, in the middle of the week. It doesn't have to be 100% thorough, but your space should be ready for new action soon. Be wary of signing any documents on Friday or Saturday; you'll be feeling a little less able to say no, even to deals you're not sure about. Work problems might arise on Sunday, but you'll know how to handle them if they do.
Fill your life with joy by learning about your personal chakras, or spiritual energies. Wondering why you feel out-of-whack some days, then fantastic the next? What is really happening in your soul? The Chakra Tarot helps you discover the truth by revealing the state of your body's seven sacred energy centers, and how each affects your life.
Read More »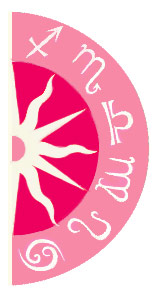 Discover what 2016 holds for you: