From August 3, 2015 thru August 9, 2015
You have friends in high places, and at the start of the week it's time to call on one of them for a favor. You don't ever take advantage of people, so you don't have to worry about it being taken the wrong way, even if they don't get back to you until midweek. Besides, all you want is for someone to put in a good word for you. In the meantime, you'll be busy helping out all your other friends. Use the weekend to spread the love around even further, and everyone is going to be happy. Including you. Especially you.
The ancient wisdom of the Kabbalah joins with the symbolism of the Tarot, providing a map of your consciousness. Use your 10-card Tree of Life Tarot reading to understand your personal nature on all levels - love, work, finances, and more. This reading reveals where you are now, and in which direction your life is growing.
Read More »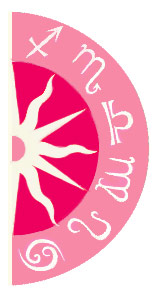 Discover what 2015 holds for you: