From November 23, 2015 thru November 29, 2015
It may not be your birthday, but it could very well feel like it on Monday -- and Tuesday also. Treat yourself well, and others will follow suit. Be careful of getting too self-absorbed though, because by midweek you'll find yourself surrounded by confusing signs and gestures that will leave you struggling to understand what people mean. Everything will become clear over the weekend, so don't worry too much until then. Writing will be especially helpful for you.
Get a clear perspective on your perplexing situation! The Egyptian Tarot comes to us from the time pharaohs walk as gods among the living. The left eye of Horus, an indestructible sky god, is associated with the Moon (lunar cycles) while the right eye is associated with the Sun. Together, they'll help you see deeply into your present and future.
Read More »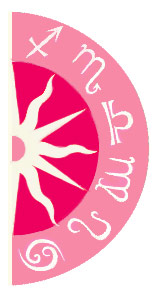 Discover what 2016 holds for you: