From May 4, 2015 thru May 10, 2015
It's hard to tell the difference between what's going on in your head and what's going on in the outside world on Monday and Tuesday. The thing is, the outside world is just confusing. Wednesday and Thursday, a move toward simplicity is in the stars. You, a clean kitchen, some music, some leftovers, a magazine -- that's an entire evening right there. Friday and Saturday, too, are modest in scope. Let the direction of your evenings be guided by the people involved. No one wants a tight schedule. On Sunday, you ask a sage friend for advice. It's good, strong advice, and it sends you reeling.
Dreams are not just random mental events that happen when we are asleep. They are incredibly symbolic, unconscious messages. They can give you advice, warnings, and reveal secret meanings behind your circumstances.
Read More »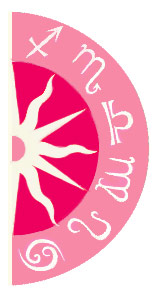 Discover what 2015 holds for you: