From July 27, 2015 thru August 2, 2015
You and you-know-who were the unbeatable pair, but on Monday something has come between you two. Why does that happen? Why does the person you care the most about, or connect with on the deepest level, have to go and do something weird like this? Hey, you're both human, and if you want to make this work you're both going to have to compromise a little by midweek. You knew that going in. Pay attention to what they say this weekend and, when the time comes, do the right thing. If that sounds a bit cryptic, well, it is. Follow your gut.
Angels watch over you, providing strength and love when you need it most. The Tarot of Angels describes what your birth angel says about you and your life path. Learn what the angels have done for you in the past, what they are doing now, and what they will do in the future to help you. Build hope and faith with the Tarot of Angels!
Read More »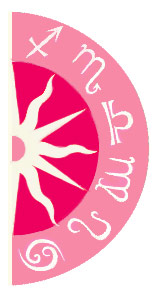 Discover what 2015 holds for you: