From June 29, 2015 thru July 5, 2015
You're interested in art and music on Monday and Tuesday, but you're more focused on keeping your cash in your wallet. Music and art can tax the money flow, unfortunately. Find a way to do what you want without spending too much dough and you'll be very happy. On Wednesday and Thursday, the way to have fun without spending a lot is to strike up wild conversations with people you don't know. The stories they tell! The things you learn! You spend Friday sorting your thoughts and letting your brain expand, spongelike. Saturday and Sunday are fun in a juvenile, goofy way.
Dreams are not just random mental events that happen when we are asleep. They are incredibly symbolic, unconscious messages. They can give you advice, warnings, and reveal secret meanings behind your circumstances.
Read More »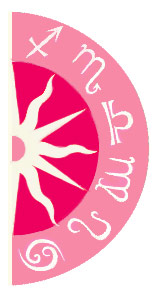 Discover what 2015 holds for you: