From July 27, 2015 thru August 2, 2015
Monday and Tuesday, people love you. All you have to do is walk down the street and people are throwing accolades your way. Not to mention flowers and the occasional cream pie. The truth is, you're kind of a celebrity, at least among your friends and coworkers. So why, on Wednesday or Thursday, are you feeling a bit moody? A bit slow? A bit not in the mood to be having flowers and cream pies tossed at your feet? You have ups, you have downs. You're a human being! The important thing is, you're a human being with great friends. Keep them in the loop, whatever you're feeling, especially over the weekend.
We all have wishes, but sometimes we aren't sure if, when, or how they will be granted. Your Make a Wish Tarot reveals how you can make a dream your reality. This three-card reading explains the circumstances surrounding your wish, the challenges to overcome, and the final result. Will your wish come true? Find out!
Read More »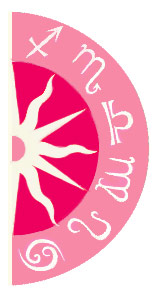 Discover what 2015 holds for you: