From April 27, 2015 thru May 3, 2015
The Sun is smiling on Monday, and you, in this happy glow, can't help but smile, too. You are the beneficiary of good luck and also some long-time-in-coming goodwill. Wednesday and Thursday, an authority figure puts a cramp in your style, but by Friday, you're getting hugs from friends right and left, for no reason at all. When someone asks you about your hopes for the future on Friday or Saturday, your goals will suddenly seem more attainable than ever. Expect rich dreams on Saturday night; you won't be able to get them out of your head on Sunday.
Get a clear perspective on your perplexing situation! The Egyptian Tarot comes to us from the time pharaohs walk as gods among the living. The left eye of Horus, an indestructible sky god, is associated with the Moon (lunar cycles) while the right eye is associated with the Sun. Together, they'll help you see deeply into your present and future.
Read More »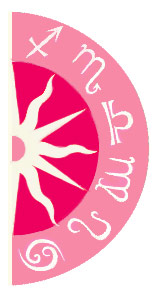 Discover what 2015 holds for you: