From August 3, 2015 thru August 9, 2015
Monday, you say what you mean and you mean what you say. Whatever else happens, at least that much is true. You are a straight shooter. You are a master at communication. And those skills are going to come in handy this week, especially on Wednesday, when an improbable conversation with a stranger is going to lead to a long and fairly eye-opening revelation about the size of the world and the variability of human experience. It sounds so big-minded, but it's exactly what you're going to think about until Friday. The weekend, however, will be all fun and games and blissful mindlessness.
The ancient wisdom of the Kabbalah joins with the symbolism of the Tarot, providing a map of your consciousness. Use your 10-card Tree of Life Tarot reading to understand your personal nature on all levels - love, work, finances, and more. This reading reveals where you are now, and in which direction your life is growing.
Read More »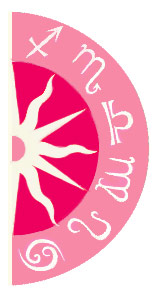 Discover what 2015 holds for you: