From May 18, 2015 thru May 24, 2015
Fall back on your good friends as the week begins -- you know they're there for you, and it's easier than ever to ask them for anything you may need. You are all more or less on the same page, so work together! Try your best to relax on Thursday and Friday -- especially when new ideas or requests come your way. Flexibility should go a long way toward making life sweeter for you. The weekend is as exactly good as you make it, and can be almost perfect if you put a little work into it early on!
Angels watch over you, providing strength and love when you need it most. The Tarot of Angels describes what your birth angel says about you and your life path. Learn what the angels have done for you in the past, what they are doing now, and what they will do in the future to help you. Build hope and faith with the Tarot of Angels!
Read More »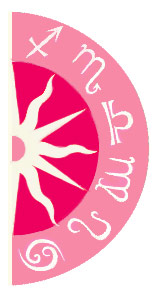 Discover what 2015 holds for you: