From November 30, 2015 thru December 6, 2015
That mind of yours is as sharp as ever on Monday and Tuesday, and you should have no problem exceeding your expectations no matter what it is you're up to. You'll be drawn to your family or network of close friends in the middle part of the week, and might need to organize things to make sure that everyone can spend time together. It'll be easy for you. The weekend won't be so easy, as distractions conspire to keep you from settling down and getting busy with your own tasks. Try to stay flexible and give everyone what they need.
The Zodiac Love Tarot reveals the truth about your love life. Learn which obstacles are in your way and where your strengths lie. This reading clarifies important relationship issues, allowing you to search for answers through the symbolism of astrology and Tarot cards. The imagery of this unique system allows you to achieve your heart's desire.
Read More »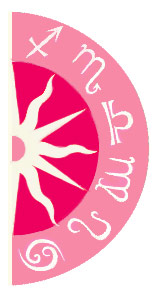 Discover what 2016 holds for you: