From August 3, 2015 thru August 9, 2015
All that hard work? It's finally paying off. You never thought Monday would be a banner day in the romance department, but you have people throwing bouquets of red roses at you left and right. And what's more, you're feeling your best physically, too. Toward the middle of the week, the sheer volume of stuff in your life is going to start to weigh on you. By the weekend, you're going to decide that maybe it's time to look into ways of reorganizing your things. So much clutter! How are you ever going to imagine a perfect future for yourself with you-know-who, with all this stuff in the way?
What can you expect to happen in your major life realsm over the next 12 months? Let the power of the Tarot reveal your future. Your 12-Month Tarot reading is your exclusive guide for love, relationships, career, money, and more! Understand the next year of your life in a unique, revealing way with this popular report.
Read More »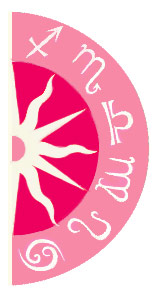 Discover what 2015 holds for you: