From August 24, 2015 thru August 30, 2015
Make a splash on Monday. Do something you might not normally do, something that will turn a good friend's frown into a smile. You are one of those people who brightens a room, and Tuesday and Wednesday you're going to wander into several rooms in need of brightening. Turn on the charm full blast. Toward the end of the week, you're probably going to be exhausted -- spreading happiness around the world is a wonderful, tiring task -- but this weekend you'll be rejuvenated by a jolt of romance. Do something creative with this special someone.
Get a clear perspective on your perplexing situation! The Egyptian Tarot comes to us from the time pharaohs walk as gods among the living. The left eye of Horus, an indestructible sky god, is associated with the Moon (lunar cycles) while the right eye is associated with the Sun. Together, they'll help you see deeply into your present and future.
Read More »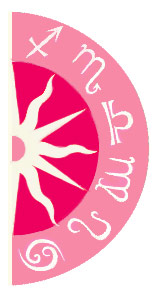 Discover what 2015 holds for you: