From February 8, 2016 thru February 14, 2016
Though you'll feel constrained by family or work obligations on Monday, try to just go with the flow and let freedom come naturally. Soon -- as early as Tuesday morning -- you'll see a definite payoff, as well as an up welling of powerful creative energy. Later in the week, you'll need to be flexible as little diversions and interruptions get in the way of your daily routines. On Saturday and Sunday, you'll have to be the driving force for the group, but don't get too frustrated if others dawdle.
We all have wishes, but sometimes we aren't sure if, when, or how they will be granted. Your Make a Wish Tarot reveals how you can make a dream your reality. This three-card reading explains the circumstances surrounding your wish, the challenges to overcome, and the final result. Will your wish come true? Find out!
Read More »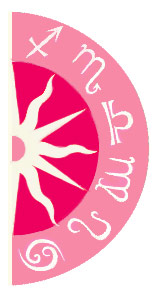 Discover what 2016 holds for you: