From May 4, 2015 thru May 10, 2015
There are so many ways of seeing something -- as the opinions of your friends so amply demonstrate on Monday and Tuesday. Instead of coming down hard on those you disagree with (which is something you have been known to do), listen. Think of yourself as a pair of giant cartoon ears. Wednesday and Thursday, you are pretty sure you know how things should be done, but, again, adopt a passive role and let someone else shoulder the burden. (Your shoulders have been taking the brunt of it lately.) Friday and Saturday, all tension melts when you lock lips with someone. Sunday is revelatory.
Standing at a crossroads? Afraid to make a mistake? Can't decide? That's what your Yes/No Tarot reading was designed to help you with - quick, easy, and simple! This powerful reading is like a trusted friend, guidance counselor, and oracle all in one. You'll get a straight, honest answer to help you make the best decisions.
Read More »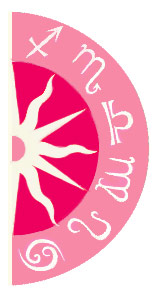 Discover what 2015 holds for you: