From May 25, 2015 thru May 31, 2015
Those around you ain't seen nothin' -- until the beginning of this week, that is, when the ambient star power magnifies all things great about you. Whatever you want to do, get right to it. Around Wednesday and Thursday, though, a choice must be made, and it's not so easy. Consult someone who 'gets' you -- your mentor, partner or maybe a trusted friend. You may want to plan something different, something exciting and stimulating to your heart and mind, on Friday or over the weekend. You're liable to feel restless!
Worried about money? Your Gold Tarot can put you on the path to greater wealth! You'll see the financial strengths and challenges, and be better able to make the best of your assets. You'll be raking in the cash in no time with help from your Gold Tarot - it's like consulting a personal financial advisor!
Read More »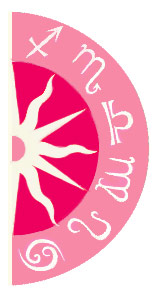 Discover what 2015 holds for you: