From November 30, 2015 thru December 6, 2015
That mind of yours is as sharp as ever on Monday and Tuesday, and you should have no problem exceeding your expectations no matter what it is you're up to. You'll be drawn to your family or network of close friends in the middle part of the week, and might need to organize things to make sure that everyone can spend time together. It'll be easy for you. The weekend won't be so easy, as distractions conspire to keep you from settling down and getting busy with your own tasks. Try to stay flexible and give everyone what they need.
Worried about money? Your Gold Tarot can put you on the path to greater wealth! You'll see the financial strengths and challenges, and be better able to make the best of your assets. You'll be raking in the cash in no time with help from your Gold Tarot - it's like consulting a personal financial advisor!
Read More »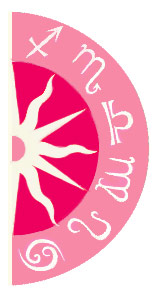 Discover what 2016 holds for you: