From July 27, 2015 thru August 2, 2015
On Monday or Tuesday, you'll be itching to buy something. But what? Isn't it weird when the impulse to acquire strikes? It's so general. It's so vague. Maybe invite a friend to go shopping with you after lunch -- someone who is discerning enough to make sure you don't plunk down a bunch of cash on a complete piece of junk. You have fun friends, and they are also amazingly wise. There's a good chance that you're going to find yourself having an intellectual debate with one or two of them on Thursday -- a conversation that's going to get a lot deeper than you ever expected. This weekend, do something daring.
Your Love Tarot reading can give you the foresight to navigate the romantic ups and downs of your life. Get deep insight and sound advice for your romantic situation. Let the cards predict the future of your love relationship, show you how can adapt and grow together, and make the best out of it! This reading helps you to make wise choices in love.
Read More »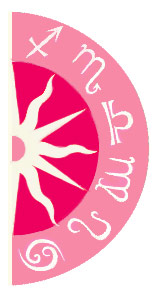 Discover what 2015 holds for you: