From February 8, 2016 thru February 14, 2016
Though you'll feel constrained by family or work obligations on Monday, try to just go with the flow and let freedom come naturally. Soon -- as early as Tuesday morning -- you'll see a definite payoff, as well as an up welling of powerful creative energy. Later in the week, you'll need to be flexible as little diversions and interruptions get in the way of your daily routines. On Saturday and Sunday, you'll have to be the driving force for the group, but don't get too frustrated if others dawdle.
Fill your life with joy by learning about your personal chakras, or spiritual energies. Wondering why you feel out-of-whack some days, then fantastic the next? What is really happening in your soul? The Chakra Tarot helps you discover the truth by revealing the state of your body's seven sacred energy centers, and how each affects your life.
Read More »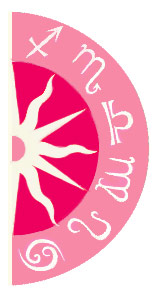 Discover what 2016 holds for you: