From June 29, 2015 thru July 5, 2015
You have an arsenal of tools, but your creativity is the most useful at the start of the week. Your recent projects have been attracting attention -- good attention -- and, if you're single, you might not be much longer. You're also ambitious in other realms. By midweek, your regular way of doing things starts to seem both inefficient and boring; a new method for approaching the usual routine is in order. On Friday, resist the urge to be critical of a good friend, and find a way to be supportive. Then, on Sunday, when someone else is critical of you, shrug. Deep down, you know what's what.
Worried about money? Your Gold Tarot can put you on the path to greater wealth! You'll see the financial strengths and challenges, and be better able to make the best of your assets. You'll be raking in the cash in no time with help from your Gold Tarot - it's like consulting a personal financial advisor!
Read More »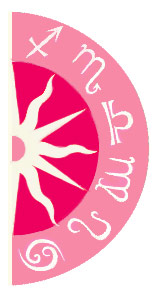 Discover what 2015 holds for you: