From August 31, 2015 thru September 6, 2015
Your old system? Obsolete. Doesn't work for you any more, you realize at the week's outset. As your life continues to change, your routines need to change, too. Maybe you should start waking up earlier. Maybe you should take more risks and be less rigid in your ideas about others. Maybe you just need a new file cabinet to keep your incoming mail organized. Whatever it is, be open to your own evolution, especially on Wednesday and Thursday. Change can be scary, but these changes are for the better. Toward the end of the week, you're going to meet someone who's a lot less organized than you are and it's going to drive you nuts!
Dreams are not just random mental events that happen when we are asleep. They are incredibly symbolic, unconscious messages. They can give you advice, warnings, and reveal secret meanings behind your circumstances.
Read More »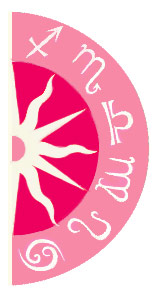 Discover what 2015 holds for you: