From July 6, 2015 thru July 12, 2015
It's the beginning of the week and there's romance in the air. It doesn't have a specific smell per se, but you can sense it. For that reason, and for several others as well, you're going to have a terrific time Monday and Tuesday. Your general good mood is likely to put you in the mood to rethink and reorganize aspects of your life -- maybe you'll buy a filing cabinet at a used furniture store, or a new bookshelf. The middle and end of the week will be spent doing small, good things for your future. You're thinking and buying with optimism these days.
Dreams are not just random mental events that happen when we are asleep. They are incredibly symbolic, unconscious messages. They can give you advice, warnings, and reveal secret meanings behind your circumstances.
Read More »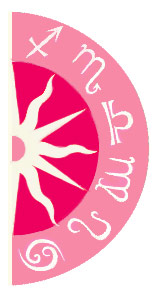 Discover what 2015 holds for you: