From May 4, 2015 thru May 10, 2015
There are so many ways of seeing something -- as the opinions of your friends so amply demonstrate on Monday and Tuesday. Instead of coming down hard on those you disagree with (which is something you have been known to do), listen. Think of yourself as a pair of giant cartoon ears. Wednesday and Thursday, you are pretty sure you know how things should be done, but, again, adopt a passive role and let someone else shoulder the burden. (Your shoulders have been taking the brunt of it lately.) Friday and Saturday, all tension melts when you lock lips with someone. Sunday is revelatory.
By understanding the secrets hidden within your past lives, you can get closure and start planning the life you've always dreamed of. Your Karma Oracle explains who you were, who has had the biggest impact on you, your karmic inheritance (special gifts), and what you need to do to rid yourself of negative energy and get the life you really want!
Read More »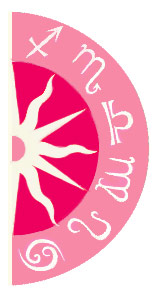 Discover what 2015 holds for you: