From August 31, 2015 thru September 6, 2015
If at all possible, slow your pace on the road in the first few days of this week. You need to guard your health now, and you'll also observe and absorb more if you're not rushing to fit activities and sights in. An important insight can come to you, if given the space and time. Partners are in the stars on Thursday and Friday; if you don't have a companion already, you may gain one, and the outcome's up to you. Whatever the case, schedule some solo time for this weekend.
Get a clear perspective on your perplexing situation! The Egyptian Tarot comes to us from the time pharaohs walk as gods among the living. The left eye of Horus, an indestructible sky god, is associated with the Moon (lunar cycles) while the right eye is associated with the Sun. Together, they'll help you see deeply into your present and future.
Read More »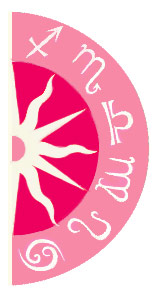 Discover what 2015 holds for you: