From November 23, 2015 thru November 29, 2015
On Monday, you'll be exceptionally curious and insightful, too -- the perfect combination for a stranger in a strange land. Take your time and relish any new-found knowledge. By midweek (Tuesday and Wednesday, to be specific), you'll find yourself full of energy and sharp as your trusty ol' travel pocketknife. Embrace that enthusiasm and suss out something fun to match. Later in the week, you might have trouble getting along with other people (how unusual for you!), but just take your time and be flexible. There's no sense alienating an otherwise agreeable traveling companion. This weekend, open yourself up to something (and perhaps someone) new. You're ready for some fresh insight.
Angels watch over you, providing strength and love when you need it most. The Tarot of Angels describes what your birth angel says about you and your life path. Learn what the angels have done for you in the past, what they are doing now, and what they will do in the future to help you. Build hope and faith with the Tarot of Angels!
Read More »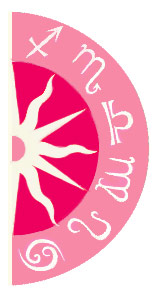 Discover what 2016 holds for you: