From November 30, 2015 thru December 6, 2015
See, this is why you like traveling in the first place! Early this week, you'll find yourself immersed in a sea of new ideas, bantering with people who are almost (almost!) as charming and articulate as you. Enjoy the cultural infusion. Tuesday and Wednesday might leave you feeling a little unsettled, as the reality of the road doesn't quite meet your lofty expectations. Try to be patient anyway -- nobody likes a whiner (or a wiener, for that matter). The end of the week promises good times with like-minded compatriots, as you lead the way on a spontaneous outing. This weekend, focus your thoughts and impress others with your keen powers of observation.
Angels watch over you, providing strength and love when you need it most. The Tarot of Angels describes what your birth angel says about you and your life path. Learn what the angels have done for you in the past, what they are doing now, and what they will do in the future to help you. Build hope and faith with the Tarot of Angels!
Read More »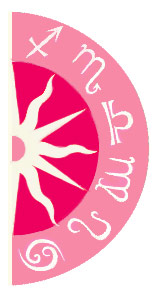 Discover what 2016 holds for you: