From June 29, 2015 thru July 5, 2015
You're all about your travel buddies early this week. If you're on your own, you'll most likely make some new friends, and they'll stick with you long after you return home. You'll need them on Wednesday or Thursday as odd challenges arise, requiring skills you just don't possess. Good energy starts to flow your way again this weekend, though, and you may find yourself deep in conversation with a local or considering new studies in your academic career.
Angels watch over you, providing strength and love when you need it most. The Tarot of Angels describes what your birth angel says about you and your life path. Learn what the angels have done for you in the past, what they are doing now, and what they will do in the future to help you. Build hope and faith with the Tarot of Angels!
Read More »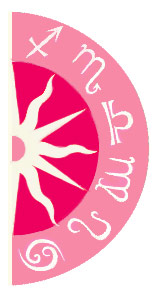 Discover what 2015 holds for you: