From January 25, 2016 thru January 31, 2016
Start off the week listening to recommendations of the locals. Find out what they do for fun, not what they think you should do for fun. It's time to experience a place for how it really is, not for how people want you to see it. You'll learn things you never could have any other way -- about the place, and about yourself. Nothing is simple, so prepare yourself for a lot of negotiation with a traveling companion. It's a team effort, and that requires teamwork. Have a nice big celebration at the end of the week -- it's a great chance to share your thoughts on the journey.
Fill your life with joy by learning about your personal chakras, or spiritual energies. Wondering why you feel out-of-whack some days, then fantastic the next? What is really happening in your soul? The Chakra Tarot helps you discover the truth by revealing the state of your body's seven sacred energy centers, and how each affects your life.
Read More »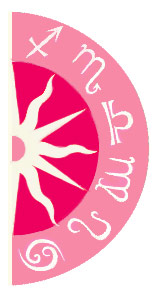 Discover what 2016 holds for you: