From June 22, 2015 thru June 28, 2015
It's a good idea to make your intentions clear from the start on Monday and Tuesday if you want to avoid any awkwardness later, especially when you're traveling. Go over papers with a fine-tooth comb before you sign anything and, if possible, consult with a seasoned traveler for her take on the situation. You're feeling jazzed and energetic from midweek onward, so get out there and enjoy yourself. Go ahead and lay the groundwork for your next achievement over the weekend. Fine-tuning your language skills is stimulating in more ways than one.
Standing at a crossroads? Afraid to make a mistake? Can't decide? That's what your Yes/No Tarot reading was designed to help you with - quick, easy, and simple! This powerful reading is like a trusted friend, guidance counselor, and oracle all in one. You'll get a straight, honest answer to help you make the best decisions.
Read More »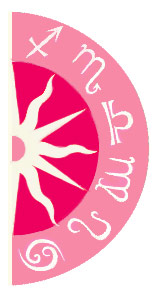 Discover what 2015 holds for you: